UFC Fight Island at Flash Forum – Kattar vs Ige
July 13, 2020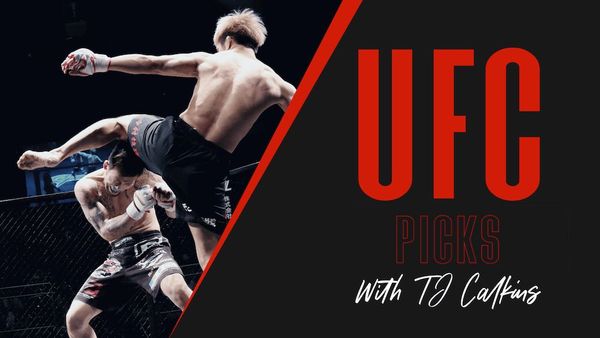 We get an extremely quick turnaround from the fun PPV card on Saturday with a fight night card that is absolutely going to bring fireworks, but lacks household names. The 12 fights on the card include seven debuting fighters and six of the fights are at least -185 to end inside the distance (ITD), so expect some fun finishes here. The main even of Kattar vs Ige will see the winner put their name in the title shot picture, and is a sound enough fight, but one that could be a one sided affair.
Before diving into our plays for this Fight Night card, lets recap our plays from this past Saturday's PPV card. It was a highly successful night for our followers. We went 6-2 with the two losses being underdog bets, and playing just a single unit on each play returned over four units of profit. Here's how they went:
✅ Win – Raulian Paiva -175 got a more competitive decision win than expected, but did come out with the victory.
❌ Loss – Paiva via KO +675 never really got legs under it. He did not pour it on Zhumagulov at the level I expected it to be and the long odds play was a loss.
✅ Win – Leonardo Santos -170, which I called the most incorrect line of the evening, walked away with a unanimous decision, but ref Marc Goddard made it much more difficult than it had to be. Santos owned round 1 and came back owning round 2, laying extremely heavy shots on Bogatov and putting him out on his feet. Goddard apparently felt this didn't warrant a stoppage and allowed Bogatov to desperately grab a leg to survive the onslaught and the round. The third round saw a pair of temporary stoppages dude to low blows from Boagatov and then a third stoppage due to a knee to the head of a grounded stoppage. If I were refereeing I saw enough for a DQ but Goddard made Santos complete the fight and walk away with the easy decision victory.
✅ Win – Makwan Amirkhani -200 made short work of Danny Henry with a beautiful anaconda choke in the first round that put Henry unconscious.
✅ Win – Muslim Salikhov -130 gave us a bit of a scare at the end of the first round after taking a heavy shot and taking some ground and pound to close the round. The last two rounds however saw Salikhov just continuously edge ahead and touch and not be touched as he earned the decision call.
✅ Win – Prozachka/Oezdemir ITD -195 was perhaps the most fun of the night's wins. After a first round of no shots landing overly, Prozachka rocked Oezdemir with a head kick early in the second and then put him out cold with the follow up punches, punching the ticked for the ITD win.
✅ Win – Amanda Ribas ITD +105 was absolutely dominant, as expected. It was apparent early Van Zant had no interest in striking, and then was immediately taken down with a judo throw and ultimately gave up her arm and had to tap to a belly down armbar in the first round.
❌ Loss – Andrade/Namajunas ends ITD +105 was sadly a loser, but the fight was loads of fun and Andrade certainly hurt Namajunas but the Namajunas jab was ultimately enough to outpoint en route to a decision win.
On to the Wednesday card.
Betting Play: Kattar ITD -105
Calvin Kattar -315 vs Dan Ige
Fight is five rounds at 145 lbs and is -185 to end inside the distance.
This will be a fun enough main event, but one that I believe trends towards one sided as the fight wears on. Ige is coming off that ridiculous gifted decision against Edson Barboza in which he took a good deal of damage. Kattar on the other hand earned his last win with a nasty KO of Jeremy Stephens. Kattar will have the full advantage on the feet from the word go, as the boxing is worlds better and he knows how to use his length advantage. Ige's advantage in this fight will be on the floor if and when (if is the more operative word) he's able to get it there, but Kattar has survived that aspect against Zabit Magomedsharopov and that is certainly a step up from that of Ige's. If Kattar's power and precision doesn't finish the fight early, I believe he will have the cardio advantage in this fight as well and will have his way in the championship rounds. Now, a -315 line is simply too high of a price to lay, so let's look at Kattar via KO. That sits at a more reasonable -120, but looking a step further, Kattar ITD is sitting at -105 (don't ask, I can't explain this). That is the avenue to take as Ige will be truly battered in the stand up and I can't envision him surviving a full 25 minutes of this. Kattar ITD is the play.
Betting Play: Rivera -135
Jimmie Rivera -135 vs Cody Stamann
Fight is at 145 lbs and is +240 to end inside the distance.
This is a fight between two bantamweights taking place at featherweight. We can only assume both fighters agreed to not go through a full weight cut when they didn't have to given the state of the world as the reason. I believe one fighter has an advantage given the lack of cut, and that is Rivera. He is the thicker fighter and likely the one who has the more difficult weight cut. This is just another advantage for what I believe to be a stylistic nightmare for Stamann. Stamann's striking style is points based and he is far from a KO artist, and he will not get the out pointing done on the feet in this one. Rivera will mix punches to both head and body with leg kicks and turn Stamann to his wrestling likely by the end of the first round. The problem therein for Stamann is Rivera has immense takedown defense and is next to impossible to keep down. Rivera will run away with the striking in this one and Stamann will find himself out of options, and at 145, a KO finish for Rivera wouldn't shock me, but a flat bet here is all that's needed.
Betting Play: Shore ITD -160
Jack Shore -680 vs Aaron Phillips
Fight is at 135 lbs and is -230 to end inside the distance.
The matchups being fed to Jack Shore are confirmation the promotion likes him a lot and are trying to build him up. This matchup is with a previous UFC wash out that is acting as a sacrificial lamb. Shore still has some work to do with his striking, but will not be at a significant disadvantage in that department in this matchup. The striking essentially doesn't matter in this one as Shore will be able to take Phillips down at will and will decimate him on the floor. Once on the floor, Shore will finish the fight, the only question is how many times he will have to take it there before securing the finish. Now, the finish is more likely to come via submission and most likely RNC, so our ideal play on Shore is ITD. With the ITD line sitting at only -160, it is absolutely one to jump on, and lets us avoid the unplayable -680 line. Shore ITD.
Betting Play: Gonzalez +130
Kenneth Berge -160 vs Jorge Gonzalez
Fight is at 205 lbs and is -350 to end inside the distance.
Both fighters are making their UFC debut for this one, and Gonzalez is a short notice replacement. Berge was originally going to be the grappler in a striker vs grappler type of matchup, and that doesn't change, but I feel Gonzalez is a bit more capable in the grappling realm. The bad news for Berge, is Gonzalez carries really big one shot KO power in his hands and Berge is quite stiff on the feet. If Berge is unable to get this fight to the floor and keep it there, he will be the fighter in the danger zone hoping to not be staring up at the ring lights. I believe the wrong fighter is favored in this matchup of debutants and I think Gonzalez hands Berge his first counted (Berge has an exhibition loss and an overturned loss) career loss. We don't yet have a via KO lone on Gonzalez at the time of this writing but we do know his ITD line is just +185 despite being +130 flat. With no real added value there, Gonzalez flat is the play.
Other Fight Predictions
Tim Elliott via decision over Ryan Benoit
Abdul Razak Alhassan via KO over Mounir Lazzez
Khamzat Chimaev via sub over John Phillips
Lerone Murphy via KO over Ricardo Ramos
Modestas Bukauskas via KO over Andreas Michailidis
Chris Fishgold via KO over Jared Gordon
Diana Belbita via decision over Liana Jojua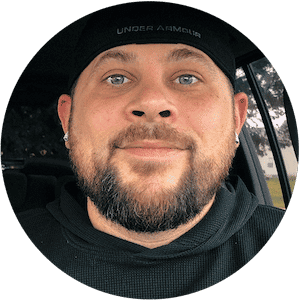 TJ Calkins
TJ Calkins was raised in a gambling loving household. He knew how to handicap horse races and follow line movements well before his tenth birthday. While sports betting remained a passion into adulthood, poker and Daily Fantasy Sports also became passions and remain as such today.