UFC Fight Island 2 – Benavidez vs Figuerdo
July 16, 2020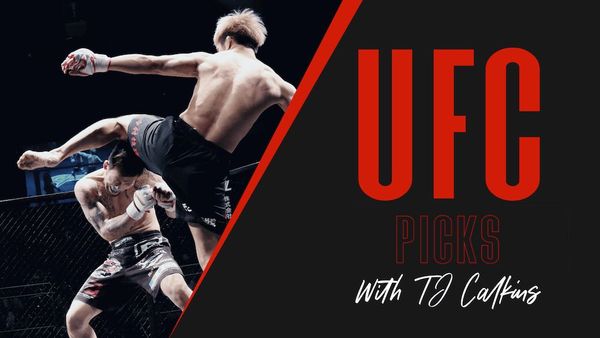 Welcome back for our second fight night card of the week. We get a card that should see a lot of fight time with seven fights projected to go the distance by the bookmakers. The card is headlined by a rematch from February in which the UFC tries again to crown a new flyweight champion. Figuerdo KO'd Benavidez in the first fight after a nasty clash of heads and since Figuerdo missed weight, he was not eligible to be champion.
We initially had four bets on Wednesdays card but had the Jorge Gonzalez play cancelled due to his opponent's inability to weigh in, let alone make weight. Our remaining plays went 2-1 for a unit profit. Here's what they were:
✅ Win: Jack Shore ITD -160 – Shore manhandled and easily submitted an overmatched Aaron Phillips. This was simply an exploitable betting line.
✅ Win: Jimmie Rivera -135 – Rivera controlled the fight the entire way as he cruised to an expected easy decision win against Cody Stamann in which Stamann had absolutely no answers, particularly in the striking department.
❌ Loss: Calvin Kattar ITD +105 – Kattar handled Dan Ige en route to an easy-ish decision win, but Ige was game and tough and despite leaving the fight with quite a battered face, did not succumb to being finished.
Let's get to this week's bets and predictions.
Betting Play: Benavidez +175
Deiveson Figuerdo -210 vs Joseph Benavidez
Fight is five rounds and is -215 to end inside the distance.
For the vacant flyweight championship.
I touched on this rematch in the intro, and there is absolutely a value play to attack in this fight. We know Figuerdo is the thicker, stronger and more powerful fighter, but his path to victory by my view is a finish, almost certainly a KO, in the opening two rounds. While he proved it can happen, I am convinced the clash of heads that severely opened Benavidez leading up to that finish played a huge part in said finish. Benavidez won the first round and was well on his way to completely compromising the legs of Figuerdo, who had no answer for the leg kicks. The takedowns for Benavidez were all stuffed early but I believe when the fight wears on and Figuerdo has a damaged leg and drained gas tank, those takedowns will come and Benavidez will control the second half of the fight. Making Figuerdo over a 2:1 favorite was quite an overreaction and there is real value in Benavidez +175.
Betting Play: Gastelum via KO +420
Kelvin Gastelum pickem vs Jack Hermansson
Fight is at 185 lbs and is +115 to end inside the distance.
Per usual, Gastelum will be the shorter stockier fighter that needs to find his way inside to land the big left hand punches that are his best strikes. This orthodox vs southpaw matchup will give him just the opportunity to do so, and he will have an advantage with the hands. Hermansson's boxing does not stack up against that of Gastelum and he was finished in his last fight and we could be in for an encore here. Now, if Hermansson is able to take and keep Gastelum down, he will earn a decision or perhaps even a ground and pound finish, or if his kicks add up he could even find a finish on the feet. Even with this being the case I believe Kelvin gets a big left hand home that ends Joker Jack's night early and there is quite a value on that particular outcome. Gastelum via KO sits at +420 and that is absolutely the value to attack. This is perhaps not the most likely outcome but again, it is the screaming value.
Betting Play: Diakiese -165
Marc Diakiese -165 vs Rafael Fiziev
Fight is at 155 lbs and is +140 to end inside the distance.
Simply put, I think this is a nightmare stylistic matchup for Fiziev. His Muay Thai style still needs much polishing to properly translate to MMA and this fight is not one in which the current version will have any success. Diakiese is the larger, stronger and more complete fighter and will win this fight at every level. Diakiese's leg kicks have been money and he is timing takedowns well, and controlling on top. I simply can't envision the game plan that Fiziev could employ to find an advantage in this matchup. Diakiese may be able to finish Fiziev but it may just be a dominant decision performance, either way at just -165, Diakiese is the play.
Betting Play: Pantoja -200
Alexandre Pantoja -200 vs Askar Askarov
Fight is at 125 lbs and is +165 to end inside the distance.
This fight is not dissimilar to the aforementioned Diakiese fight. It is a spot where the underdog faces a stylistic nightmare in the particular matchup and we are left grasping at straws to figure out a way they could possibly overcome. After much thought, I've concluded there isn't truly a path to victory for Askarov in this fight. His striking as a whole does not stack up to that of Pantoja's and he will slowly but surely fall behind in the stand up portion of the fight. He is probably a somewhat better wrestler than Pantoja, but this particular advantage is not a wide one and not one in which he could initiate a takedown and lose a scramble only to be stuck on bottom. Or similarly, he completes a takedown and gets swept by the better BJJ player in Pantoja and finds himself on his back for the better portion of a round. While I'm unsure if Pantoja can finish Askarov via any avenue, I remain convinced Askarov does not have the tools to finish Pantoja nor the skill set to outpoint him in a decision call. 2:1 is a more than fair price for Pantoja and one we can feel good about taking.
Betting Play: Fight ends ITD -195
Roman Dolidze -180 vs Khadis Ibragimov
Fight is at 205 lbs and is -195 to end inside the distance.
This fight is somewhat simple to handicap. Until we get evidence to the contrary, we will assume Ibragimov will do what he has always done. What he has always done is enter the cage and put every last bit of power on every single strike until he either finishes his opponent or he completely empties his gas tank and become a punching bag with gloves on. Enter Dolidze making his debut, who similarly tries to crack and crack heavy, but is far more calculated in doing so. The goal for Dolidze will be quite simple. Survive the reckless onslaught and then tee off on Ibragimov once he's wilted. Looking at the KO figures for each fighter, Dolidze at +150 doesn't bring a ton of value, but Ibragimov at +515 does. This will not be a dedicated play, but there is value there if looking for a punt play with a nice return. The easy play on this fight is that it ends ITD and at a tick less than 2:1, it feels like extreme value to me.
Montel Jackson -200 vs Brett Johns
Fight is at 135 lbs and is +175 to end inside the distance.
This is a fight I'll be glued to the screen for, and not only because I think Jackson has a real attainable ceiling in the UFC. The primary reason is I believe Johns is one of the most underrated fighters on the entire roster and I believe you can make a strong argument for him to be favored in this fight. Jackson will be much longer than Johns, and he will hold every advantage in the standup, but I don't believe this fight will have much stand up to it. Jackson is a decent enough wrestler himself, but his first matchup with a real wrestler in the UFC ended poorly as Ricky Simon took him down seven times en route to Jackson losing a decision. Now, this matchup is the first time Jackson will be facing a fighter that will gladly wrestle, but also brings a legit BJJ skill set. This will be a massive test for Jackson as to how refined his overall grappling game is, because Johns will be relentless. Johns as a flat play is a superb value but looking a bit deeper, there is also a phenomenal punt in Johns via sub sitting at +615. I wouldn't blame you at all for swinging for the fences with that play, but I'm opting for the conservative route in Johns flat at +165 as the dedicated play and keeping a decision win in the winning range of outcomes.
Betting Play: Gordon +145
Amir Albazi -175 vs Malcolm Gordon
Fight is at 125 lbs and is -130 to end inside the distance.
This fight features two fighters debuting in the promotion to add some meat to the thin flyweight division. Both fighters seem to be right at home in the grappling realm but I am puzzled as to this opening line. Perhaps I'm being fooled on level of competition faced or missing an aspect of thse debutants but the wrong fighter is favored. Gordon appears to be the smoother and more dangerous fighter on the floor and I'm quite certain Albazi will be happy to let this fight take place on the floor, almost exclusively. It seems nearly probable this fight ends in a submission and I believe that is much more likely to be on the Gordon side. Gordon currently sits at +335 to win ITD and I have not yet seen a submission line. Either way, these are perfectly sound punt plays, but perhaps not ones to be overzealous on. In any event, the safest route is Gordon flat at +145 and that will be the dedicated play.
Other Fight Predictions
Ariane Lipski via decision over Luana Carolina
Grant Dawson via submission over Nad Narimani
Joe Duffy via KO over Joel Alvarez
Arman Tsarukyan via decision over Davi Ramos
Carlos Felipe via KO over Serghei Spivac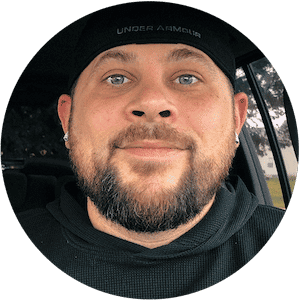 TJ Calkins
TJ Calkins was raised in a gambling loving household. He knew how to handicap horse races and follow line movements well before his tenth birthday. While sports betting remained a passion into adulthood, poker and Daily Fantasy Sports also became passions and remain as such today.