UFC 270 Predictions & Promos
January 20, 2022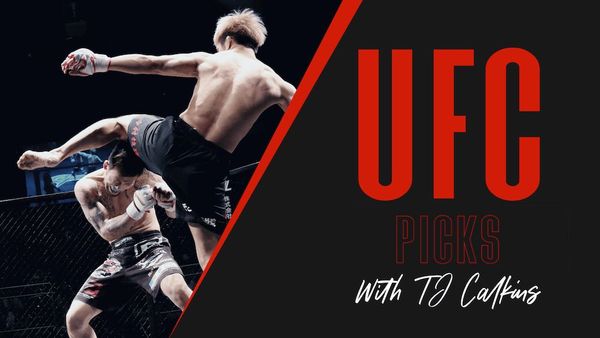 UFC 270 takes place at the Honda Center in Anaheim, California. The card Saturday January 22nd, starts at 6PM EST and is scheduled for 13 fights. This card, despite a good but of fight movement, is rock solid and features a pair of title fights. The largest men and the smallest men will square off for championship rights as the heavyweight and flyweight belts will be on the line.
The pay per view portion of the card has big ups, but also has some significant downs. The pair of title fights are fantastic, they truly are. They are well made fights and one of which is a trilogy fight. It is the remaining three fights on the pay per view portion that fall a bit flat. There are not remotely any championship contenders or household names fighting. There are barely fighters ranked within their own weight class.
The prelims are also up and down, but there is more good than bad, In an odd confluence of events, we have seven fighters making their promotional debut on the prelims. Those debuts are much more common on Fight Night cards. Even still we get to see some truly ascending fighters in action. Those include but are not limited to Ilia Topuria and Raoni Barcelos.
The two title fights in the main event and co-main event slots are certainly the true draw of the card. We will have betting plays on both of those fights, so no need to take a look at those here.
We will not go wanting for action, as there will be five dedicated betting picks on this card. There were three more that just missed the cut, but we don' want to oversaturate our bet slip. In case you're always wanting more action, the three bets that just missed the cut were Ilia Topuria ITD -200, Pete Rodriguez ITD +350 and Silvana Jaurez Gomez +125.
Let's get tour betting picks. As always, check out all of our UFC Picks.
Ciryl Gane -150 Gane vs Francis Ngannou
✅ Francis Ngannou puts his heavyweight title and five fight KO streak on the line against interim champion Ciryl Gane. Ngannou was undoubtedly the best version of himself that we have ever seen in his second fight with Stipe Miocic. He won the title in that fight, but showed massive developments in his game. He was the better wrestler, and certainly did not lose any of his truly unique and Earth shattering power.
✅ Ciryl Gane won the interim championship with a knock out of Derrick Lewis. His meteoric rise needed something of an exclamation point, and he got it in that fight. While he was dominant against lesser heavyweights leading up to that fight, he was needing a signature win and moment, and he got it. Gane is a highly technical striker with a well rounded game. He has found success dictating range and pace. He has been a difficult puzzle for lesser heavyweights to figure out.
✅ It is truly difficult for me to understand Gane being favored in this matchup. We have seen Ngannou elevate his game without losing any of his truly differentiating power. That power is not just elite for a division or even for the heavyweight division. It is unique in that is the most devastating power we have ever seen in the sport. It is also not as if Ngannou lacks the burst, length or athleticism to go get his man. Ngannou will not have a reason to take a back step and there will be nowhere to hide for Gane. Legitimately any exchange could be the end for Gane, and there will be no plan B to fall back on. Ngannou has made his wrestling game a strength and Gane will not be able to take the fight to the floor. Look for the champ to continue his KO streak and have a short night at the office on Saturday.
Betting Pick: Ngannou +130
Great promotions
Best Multi interface platform
Easy registration process
Get $1000 bonus
Brandon Moreno -175 vs Deiveson Figueiredo
✅ Brandon Moreno puts his flyweight title on the line against the man he took it from in the first place. Moreno and Deiveson Figueiredo square off in their trilogy fight. Moreno's journey going from cut from the UFC to champ in a three year span is quite remarkable. He had a good showing in the first matchup, that I scored for Figueiredo but was judged a draw. He had a great showing in the second fight, finishing Figueiredo for the time ever and earning the belt. His well rounded game is always on full display and has earned his way to the top. That said, he was the better fighter on one night, but I don't believe he is the better fighter.
✅ Deiveson Figueiredo arguably had the worst showing of his career in the fight in which he lost the title to Moreno. It was not the fighter we have come to expect to see, There have always been moments of questionable decision making within fights for Figueiredo and a reliance on physical ability, of which there is no shortage. Credit to Figueiredo for recognizing the need for a change and moving his fight camp to Fight Ready. Both his striking and wrestling games will be sharpened with this camp, and I believe the fighter and gym are a perfect fit for each other.
✅ As mentioned, I believe the former champ is the better fighter of the two, and that we will see the best version of him we have ever seen on Saturday. I believe he will be able to dictate the grappling exchanges under the tutelage of Henry Cejudo and his new team. I understand that Moreno simply will always be favored after winning the last fight the way he did. Now that the line is all the way out to -175, it creates immense value on Figueiredo at +155. Take the former champ to reclaim his belt at an ever so friendly price.
Betting Pick: Figueiredo +155
Rodolfo Viera -230 vs Wellington Turman
✅ Rodolfo Viera is a massive light heavyweight, and is a BJJ specialist that out credentials literally anyone else in the division, and perhaps the UFC. No one in the world or the UFC truly has an answer for his ground game, and he has made real developments as a striker as well. When the energy bar is not fully on E, Viera is truly a dangerous finisher.
✅ Viera is his own worst enemy, and opponent often does not matter for him. That is not to disrespect the fighters Viera is facing, but it is essentially always about Viera and not his opponent. It is the gas tank that dictates what Viera is able to do. When he has energy, he is the most dangerous grappler in the division, and poses real threat to anyone. Once the gas tank fades, he truly becomes labored to do anything at all and becomes a sitting duck.
✅ In his four UFC fights, he has three finishes and has been finished once. This is why ITD bets on Viera are always the most prudent. He essentially will either get the finish he is seeking on his opponent, or his opponent will beat the withered version later in the fight. In this matchup, Wellington Turman may only have a cardio advantage and nothing else. Look for Viera to get his fourth finish in five tries in the UFC.
Betting Pick: Viera ITD -110
Great promotions
Best Multi interface platform
Easy registration process
Get $1000 bonus
Raoni Barcelos -480 vs Victor Henry
✅ This fight was originally scheduled for UFC Vegas 45. The move to this week has given oddsmakers and handicappers more time to understand the matchup, and that unfortunately means a far less favorable betting line on Barcelos. At the time of fight cancellation, Barcelos was -350 and +150 ITD. Now he has moved all the way to -480 and -110 ITD. Of course much value was lost, but that does not mean value does not remain.
✅ Victor Henry is a fun fighter that has had success on the regional scene. He has a well rounded game, but unfortunately for him, this matchup is a brutal one. Barcelos is just simply levels above the 34 year old debutant. Henry will win UFC fights, but this is not going to be one of those. He is going to be out struck and out grappled, and it will get worse as the fight wears on.
✅ Barcelos Muay Thai striking, wrestling and BJJ games are all going to be superior to that of Henry. Whether in the stand up or on the floor, Barcelos is going to pour on the damage. While an early finish is possible, this is not one of those fights wehere the likelihood of a finish decreases as it wears on. I believe that likelihood increases. The damage Barcelos inflicts will add up and he will get it done inside the distance.
Betting Pick: Barcelos ITD -110
One of the Largest Gambling Sites in the US
Offers Casino, Sportsbook & DFS
Great Promotions
Get $1000 bonus
Tony Gravely -250 vs Salmon Oliveira
✅ Salmon Oliveira makes huis debut in a difficult spot against Tony Gravely. He found many submissions on the regional scene with front chokes. He brings a rounded enough skill set, but no real differentiating qualities. He is not a powerful striker and will be at a disadvantage in that department. In the stand up, he will likely match volume, but will be at a power disadvantage. He will likely look to his front choke game but that method of attack will likely see him on his back for the majority of the fight.
✅ Tony Gravely is a very good wrestler that has made big strides with his striking. He will have an advantage in the stand up in this fight, and really advantages everywhere. He will be the fighter landing the heavier shots in the stand up. He will also land takedowns whenever he sees fit. He will have to mind the chokes coming at him from Oliveira. However, everything that will be thrown at him will be things he's seen thousands of times in training. What worked on the regional scene for Oliveira has a much lower chance of success in the big show.
✅ Considering the power advantage in the stand up and the large wrestling advantage for Gravely, -250 is a nice price. He will have to fend off early submission attempts, but once he does, he will roll straight through this matchup.
Betting Pick: Gravely -250
Great promotions
Best Multi interface platform
Easy registration process
Get $1000 bonus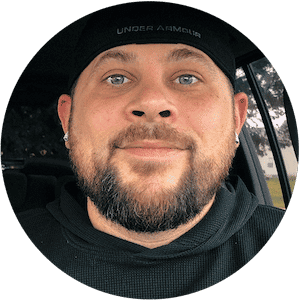 TJ Calkins
TJ Calkins was raised in a gambling loving household. He knew how to handicap horse races and follow line movements well before his tenth birthday. While sports betting remained a passion into adulthood, poker and Daily Fantasy Sports also became passions and remain as such today.