UFC Vegas 45 Predictions & Promos
December 16, 2021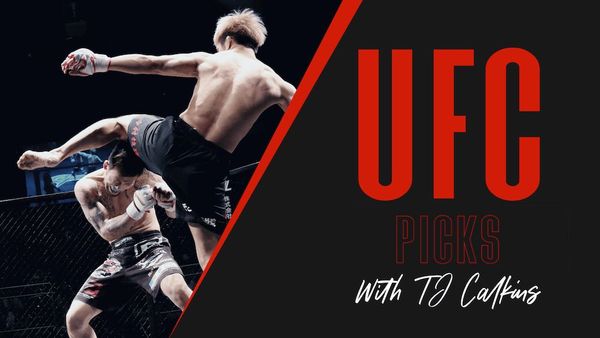 UFC Vegas 45 takes place at the UFC Apex in Las Vegas. The card starts at 4PM EST and is scheduled for 14 mostly well-made fights.
This Fight Night card is middle of the road. Of course the continued volume of fights is a plus for us. There are only a handful of truly low end fights. That is a byproduct of the overall low level of the bottom half of the heavyweight division. It is unfortunate but what can you do? Dana has to keep finding fighters for the weight class.
This volume laden 14 fight card is sound enough, it just lacks star power. Of course the main event features Derrick Lewis, who is well known to most fans. He is a knockout or bust low volume fighter, but has a way of finding those knock outs. That said, the more exciting side of the main event is Chris Daukaus. He has started his UFC career with four straight knock outs. He is a good athlete for the division and his shots land with a little something extra. His opponents tend to drop, and a win here would propel him straight to the top of the division.
We will have three dedicated betting picks for this card. Sadly, it had to be on three fairly large favorites. However, one of those is at a nice plus figure. Let's get to them.
Stephen Thompson -235 vs Belal Muhammad
✅ Stephen Thompson remains a truly high end striker across any weight class or discipline of mixed martial arts. He is not necessarily a finisher, but with his style he does not have to be. He simply out classes most opponents with his karate based style. He does have weaknesses that can be exploited by certain types of fighters. This matchup however, does not present any of those real challenges. Opponents with very real power can neutralize him and force him into some level of inactivity. Additionally, truly high end BJJ players can control him on the mat. Neither of those scenarios are going to play out in this fight.
✅ Belal Muhammad is a jack of all trades but master of none. He is a technically sound striker that lacks big power. He will not be able to earn the respect needed with his power and will be out classed in the stand up. He is a good wrestler and grappler, but neither of those skill sets are at the level required to neutralize Thompson. He will be out pointed in this matchup without any fall back plan to rely on.
Betting Pick: Thompson -235
Ricky Simon -280 vs Raphael Assuncao
✅ If only Raphael Assuncao were a younger version of himself, he would then have a strong chance in this matchup. The 39 year old is simply not the fighter he once was. He has not won a fight since 2018 and two of the three losses on his current losing streak have come by way of finish. The most recent was an especially brutal knock out by Cody Garbrandt. If Assuncao does not leave the gloves in the octagon after this loss, he really should look to matchups with fighters who are similarly over the hill. He will have no answer for the pace of his opponent.
✅ Ricky Simon is a strong wrestler that is very good at notching takedown after takedown. He has at least six takedowns in each of his last four fights. He is not the most controlling on the floor, so mat returns are necessary, but he makes sure that those mat returns do indeed occur. He uses his cardio as a weapon and his aged opponent is not going to have an answer for it. Look for Simon to use his normal grappling heavy approach to wear down and ultimately dominate Assuncao.
Raoni Barcelos -325 vs Victor Henry
✅ There is always an eyebrow to be raised when a fighter is making their promotional debut in their mid 30s. That is the case for the 34 year old Victor Henry in this short notice matchup. While I do not believe this particular matchup is a favorable one for him, I do think he notches wins in the UFC once matched up appropriately. Henry is an action fighter with something of a complete skill set, but is out classed in all aspects in this matchup.
✅ Raoni Barcelos is coming off a loss for the first time in his UFC tenure. This fight will get him back on track and draw him a solid opponent in his next fight. Barcelos is a complete fighter that brings quality striking with power behind it. He is also a high end grappler that can end fights on the mat. He has Henry covered in every aspect of this fight and I believe it will be something of a runaway the longer the fight goes. Look for Barcelos to secure a finish at a very favorable +150 ITD price tag.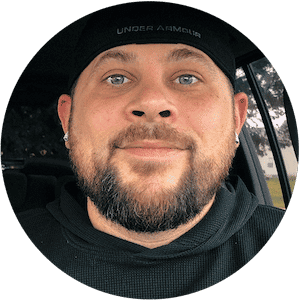 TJ Calkins
TJ Calkins was raised in a gambling loving household. He knew how to handicap horse races and follow line movements well before his tenth birthday. While sports betting remained a passion into adulthood, poker and Daily Fantasy Sports also became passions and remain as such today.