UFC 254 – Betting Play and Predictions
October 21, 2020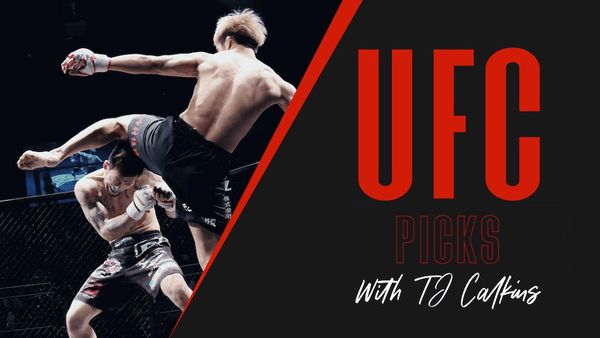 Here we are, this is the week! UFC 254 is headlined by the absolutely perfect lightweight matchup, and the stiffest and most stylistically unfavorable matchup Khabib Nurmagomedov has had to date, in Justin Gaethje. Questions as to where Khabib fits into the lightweight goat conversation will be answered on Saturday.
Lauren Murphy vs Liliya Shakirova
Betting Play: Murphy -235
The overall matchmaking on this card from top to bottom is very sound, as it truly takes some in depth diving and a bit of (foolhardy?) courage to take stands on this card.
You can find the results from last week and current year standings here.
Before diving into the UFC predictions, I want to touch on the main event, as we won't have a dedicated play on that fight. Khabib currently carries a -335 price tag with the comeback on Gaethje sitting at +260. It does not feel right to say given his body of work, but this does feel too wide for Khabib.
…Khabib is likely to eat the biggest shots he will ever have been tested by in his career.
The matchup with Gaethje presents some issues he has not had to deal with in the past. The most obvious being the power Gaethje brings and how it translates to MMA. Gaethje's strengths in the striking are in his hands and in his leg kicks. He brings one shot KO power that can melt even the most durable of fighters and Khabib is likely to eat the biggest shots he will ever have been tested by in his career.
Khabib will also have to be sure to keep his legs out of trouble, as Gaethje can cripple a fighter with those kicks. Gaethje brings a different test to Khabib than say Dustin Poirier did. While Poirier is a technically more sound boxer than Gaethje, he does not bring the power element not the threat of the devastating leg kicks
We all know what Khabib brings as a wrestler and grappler, and simply smothers all of his opponents. Can Gaethje be the first to stop Khabib in his tracks from imposing his will? Well, the firm answer is maybe. Gaethje is a credentialed wrestler, but it is not his preference in MMA. He wants to strike, and he very well should in this matchup, and is wired to sprawl instantly on any shot attempted.
Khabib is a little different as Gaethje will need to stay off of the cage as well, as that is where Khabib is most effective. If and when Khabib is able to take and, more importantly, keep Gaethje down, he will begin to wear on the cardio of Gaethje and take the danger out of the fight.
Assuming Khabib makes it through the opening pair of rounds without being KO'd or taking significant damage to either leg, he will have a growing advantage as the fight progresses, which would be amplified by however much top control time he would have in those earlier rounds.
As far as a sharp betting stance to take, I think the only value in the fight presents itself in the ITD line of Gaethje. I personally have difficulty seeing Gaethje having his hand raised in a decision, as I think the championship rounds would belong the Khabib in any event, and Gaethje's true path to victory is via KO, and he is capable of winning via KO in any matchup at all, including this one.
Seeing as his KO line is +450 and his ITD line is +440, the ITD line would be the avenue of attack. On the other side of things, if you're certain Khabib is the winner, I think a decision win is equally as likely as an ITD win. The value there comes in betting via decision, where Khabib sits at +250 versus the -120 ITD line.
I touched on the really sound matchmaking on this card, and I will only have one dedicated play because of it. Seeing as it's a pay per view card that everyone will be watching, I'll offer some thoughts on how to attack most of the other fights as well, assuming we want more action than just a single play.
Lauren Murphy -235 vs Liliya Shakirova
Betting Play: Murphy -235
Fight is at 125 lbs and is +285 to end inside the distance
Lauren Murphy's fight week took quite the turn, when she lost what would work as a next number one title contender matchup and instead will be fighting the short notice debuting fighter. Cynthia Calvillo was forced to drop out of their matchup, and Murphy's day at the office, well, it got a lot easier.
Liliya Shakirova is a wrestler/grappler, but one that is unrefined in MMA. She does bring sound enough wrestling, but she will not be the best wrestler Murphy has faced or beaten in her recent fights. Shakirova's striking is subpar, and this is where Murphy will own the fight.
Shakirova is extremely hittable in boxing range and it appears she is hurt somewhat easily as well. She is also susceptible to clinch striking after her takedown attempts are stuffed. The knee Murphy used to finish Mara Romero-Borella comes to mind as something that could be a very real problem for Shakirova.
Murphy will have every advantage in the striking, and I'm not sure she does not have an edge in either the offensive or defensive wrestling departments, which puts the writing on the wall to be a rough debut for Shakirova. The line, at -235 is simply not wide enough, and I think there is big value on the Murphy side. With both decision and finish wins being completely in the range of outcomes, the flat line is the one to play.
This co-main event will be a fun one, and it's correctly sitting right at a Pickem fight. Cannonier will try to bring the pressure and power, and rightfully so as I believe he will need a finish to win this fight.
He also has brutal leg kicks in his arsenal that could bring back an issue brought on by Yoel Romero for Whittaker, as he was forced to fight through a lower leg injury. Whittaker however, is simply the far more technical striker, and will be the victor in any foreseeable decision outcome.
He is the better wrestler and grappler as well, he just needs to be sure he doesn't have any slips or trips that would put him in bottom position, as Cannonier has vicious ground and pound. The ground and pound should be a non factor however as Cannonier lacks the skill set to get the fight to the floor.
I lean Whittaker in this fight, but to take the best value available, any bet on Cannonier should be ITD and any bet on Whittaker should be flat.
This is a fairly straightforward fight to analyze, but both fighters have paths to victory and the line is set properly. It is short and sweet for Walt Harris, just like the fight would need to be for him to have his hand raised. He has a one to one and a half round window to find a KO before he succumbs to the volume and better cardio of Volkov.
Assuming this fight lasts a minute or more, Volkov will be ahead on strikes. Once we hit the mid way point of the second round, it is safe to say Volkov will run away with a decision or get a late finish. I lean Volkov and the flat line is the one to play. If you disagree and want to go the other way, any play on Harris should be via KO or ITD.
We have yet another fight on this card where one fighter has a true path to victory, but that window closes and closes suddenly if they are unable to finish the fight in that first round. That fighter of course is the underdog in Cutelaba. The wild man that he is, he goes for broke and either wins via finish or loses after that in essentially all of his fights.
The +300 ITD line or the Round 1 +500 lines on him are the ones to play. It is difficult to find any value on Ankalaev despite his numerous paths to victory. The ITD line on the fight itself is set at -365, and despite the steep cost, there is still value in that figure.
This is an interesting fight as we have a desperate fighter in Tuivasa facing off against a mostly washed and potentially disinterested fighter in Struve. This one isn't a fight where one fighter has an expiration of winning window during the fight, but instead a straightforward striker vs grappler matchup.
Tuivasa is the obvious striker who has had real issues when put on his back. If Struve is able to ground the fight, Tuivasa will have nothing in the way of answers and he will be submitted. That is a big if, as Struve is not an active nor truly able wrestler.
The more likely outcome in my opinion, is Tuivasa is able to keep it a striking affair, and ultimately finds the right shot that knocks Struve out. Tuivasa is best played ITd at +155, but it is fully understandable taking the safety of the flat +105 given the lack of added value for ITD.
I was hoping to see oddsmakers and gamblers continue to overrate Wood, but that certainly did not happen. Kenney sits at nearly 2:1 and I think that is a very fair line. The striking in this bout should be about even, with Kenney being the more durable fighter.
It is in all facets of grappling that Kenney has the true edge, and he has that to fall back on if the striking does not go his way. Wood will be the more willing wrestler, but Kenney is the better one, both offensively and defensively, and the same holds true for grappling exchanges.
My lean is Kenney, but the price isn't a screaming value, just an okay one and is close to being a dedicated play.
Sad but true: Alvey is mostly washed and his path to victory is exclusively in a right hook where Jung hangs his chin out for him. I expect a mostly boring and slow paced fight, and the line is too wide to consider the favorite at all. If you want to throw a dart at this fight, the chance of cashing isn't ideal, but Alvey via KO sits at +575.
👊 Hawes via GNP over Malkoun 👊
👊 Oliveira via KO over Rakhmonov 👊
👊 Maverick via GNP over Jojua 👊
👊 Yakovlev via KO over Alvarez 👊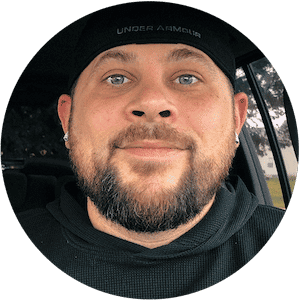 TJ Calkins
TJ Calkins was raised in a gambling loving household. He knew how to handicap horse races and follow line movements well before his tenth birthday. While sports betting remained a passion into adulthood, poker and Daily Fantasy Sports also became passions and remain as such today.