UFC Fight Island 6 Review
October 20, 2020
Our plays last Saturday were good solely for entertainment value. The 2-2 split came with an exact +0.0 unit outcome. On a brighter note, we can be truly excited about the strides Brian Ortega has made as a fighter and he absolutely looks like the unequivocal future of the flyweight division. Volkanovski has been put on notice. On to the plays and their outcomes.
❌ Loss – John Phillips via KO +310 – I thought there was a reasonable chance Park would be willing to strike and brawl with Phillips, but that did not happen. Park took the path of least resistance, and Phillips was unable to stuff takedowns at all, and was ground out on the ground for the entirety of the fight. The thunderous hands of Phillips were completely neutralized and he has made zero progress as a grappler.
❌ Loss – Claudio Silva +140 – Silva did what he normally does in the first round of this fight. Wing bombs, hurt the lead leg and press to take the fight to the floor. He did real damage to Krause's leg in that first round, but it seems certain Krause kept enough of a poker face to not give away the damage as Silva did not press the advantage as well as he could have. He also gave up on his wrestling, and the result was a striking battle in which he was not blown out of the water, but instead just slightly outpaced by Krause in a decision.
✅ Win – Jim Crute ITD -170 – Crute didn't even have to put his jitz game to work, it would have been his path of least resistance, as his hands did all the work. His boxing put Bukauskas down twice and ultimately out in the first round, in a dominant and resounding win.
✅ Win – Jessica Andrade -150 – Andrade and Chookagian both did exactly what I expected, and the result was as expected as well. Andrade, with the added power at 125, was winning the first round when she landed a body shot that made Chookagain back away from the fight. Andrade pushed the advantage and put her out with an added body shot and announced her very real presence in the flyweight division.
The 2-2 night for +0.0 units puts us at 57-48 for +33.65 units.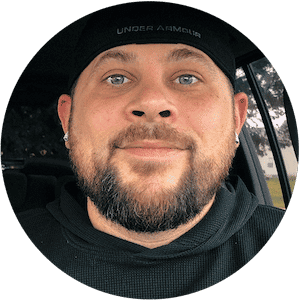 TJ Calkins
TJ Calkins was raised in a gambling loving household. He knew how to handicap horse races and follow line movements well before his tenth birthday. While sports betting remained a passion into adulthood, poker and Daily Fantasy Sports also became passions and remain as such today.