UFC 250 Betting Picks Overview
June 3, 2020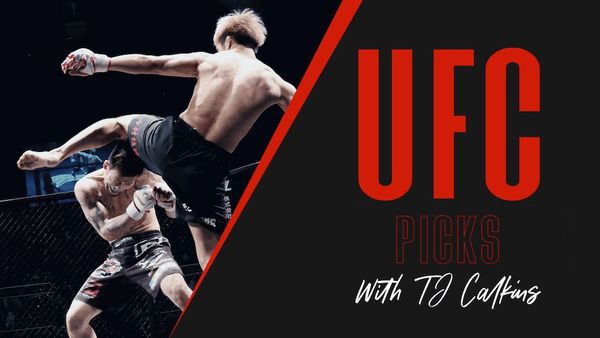 Thanks for stopping back for UFC 250 betting plays and predictions. While this isn't the most elite pay per view card we've ever seen on paper, it does have sleeper appeal and is certainly not one to miss! The card is headlined by the female GOAT Amanda Nunes, who defends her women's featherweight strap in a lopsided matchup against Felicia Spencer.
As I sift through the 12 fight card, there is only one fight that has a real probability of being a snoozer from a viewing perspective. More than half of the card is very tight from a betting perspective as we have seven favorites sitting at less than 2:1 and another three at -260 or less, so there's just two wildly lopsided matchups on paper.
For the PPV card, I'll run through each fight on the five fight PPV portion of the card whether there are betting plays or not. For the seven prelim fights I'll provide a blurb with reasoning for the betting plays but also offer a prediction on the fights without a betting play. We recommend Unibet or DraftKings for the best UFC betting experience. Let's dive in.
Betting Play: Sterling -115
Amanda Nunes -625 vs Felicia Spencer
Fight is five rounds at 145 lbs and is -335 to end inside the distance.
For the Women's Featherweight Championship
Felicia Spencer gets her crack at UFC gold in a lopsided matchup against the Nunes. Spencer does have redeeming qualities and is not helpless. She is very very tough and will push forward pressure, and does have a decent ground game, but that's going to end the list of positives as they pertain to this matchup. Her forward pressure on the feet comes with just a silly amount of leaving her face open and being completely hittable. The striking in this matchup has such a huge disparity that it cannot be understated. Amanda will be testing the tough Spencer chin at every turn. In the grappling realm, Spencer is solid and has submissions over some very green grapplers in the UFC, but Nunes is a totally different opponent. I give Nunes the grappling edge, but think she will be able to keep the fight on the feet for as long she wants it to be, but the matchup is much closer on the floor. I believe the path to victory for Spencer lies solely in showing an iron chin on the highest level, taking obscene punishment for three plus rounds and hoping Amanda completely punches herself out. Yes this is an obscenely low percentage chance occurrence. I do believe Nunes secures a KO, but with the durability of Spencer it could ultimately be a decision win as well. All that said, the cost to lay odds and Amanda is just higher than I'm willing to pay in any MMA fight and can't recommend a play. However, if you're sitting on profit at the end of the night and want to be very aggressive and double down on Amanda, I fully understand the move.
No Plays
Cody Garbrandt -135 vs Raphael Assuncao
Fight is at 135 lbs and is -125 to end inside the distance.
What an important matchup for both of these fighters as losses have threatened both of their continued relevance within the bantamweight division going forward, and a win here is of the utmost importance. As I see it, the most critically important variable in this fight is whether the chin of Garbrandt can hold up after seeing it give out in three consecutive fights against Dillashaw twice and Munhoz. Garbrandt's last fight was 14 months ago and I don't see how time off could hurt him, the question is whether the absence will be able to help him or if the chin is simply cancelled. Assuncao has been a staple of the top of the bantamweight division since its inception in 2011 and has enough pop in his counter shots to test where Garbrandt truly is. At 37 years old and off consecutive losses to high end competition, Assuncao needs this win at least as badly, if not more so than Garbrandt. This is a supremely well made fight and the element of unknown on the Garbrandt chin makes it a pass from a betting perspective, but also one to not miss. If you're desperate for action on it, the -125 ITD line is the most attractive piece.
No Plays
Aljimain Sterling -115 vs Cory Sandhagen
Fight is at 135 lbs and is +140 to end inside the distance.
This is the fight that is generating the most buzz and excitement on the card, and rightfully so. The newfound volume striking from Sterling is such a boon to his game and with that always being the case with Sandhagen, we will get a high volume war on the fight. I'd give a slight edge to Sandhagen in the pure striking department. He will start the fight landing the better and more potent shots, and he will eat some too, but Aljo Sterling doesn't have the pop in his strikes necessary to stop the Sandhagen pressure. This of course will lead to grappling, and I believe Aljo has a distinct advantage in this department. Sandhagen's takedown defense has been quite poor through his UFC tenure and he will certainly be taken down at some point in the fight, and probably more than once due to his scrambling ability and ability to return to his feet. The issue for Sandhagen is Aljo's ability to scramble just the same and any mistake from Sandhagen could quite easily lead to a submission. We've seen Sandhagen make mistakes and narrowly survive deep submissions against lesser competition in the UFC. If he had not survived any of those, this fight would not have come to fruition. While Sandhagen is still developing and has a sky high ceiling, I don't believe he is quite ready to pass this particular test. Aljo by submission is a massive value at +545 and can be added to the play, but the dedicated play is Sterling flat at -115.
$20 Free Bet + $250 Risk-free Bet at Unibet
Neil Magny -145 vs Anthony Rocco Martin
Fight is at 170 lbs and is +150 to end inside the distance.
Well, this one is the probable snoozer that was mentioned in the intro. Martin's last 10 UFC fights have started the third round and seven of those have ended in decision. The narrative has been ran to death on this fight, but the truth is Magny can be wholly decimated by leg kicks and this is likely the path Martin chooses in a deep water fight. Magny is the much larger fighter and will have 3" height and 6.5" reach advantages, and it will be crucial for him to make his jab win the duel against Rocco's leg kicks. The smaller octagon is still in use for this card so the clinch could also be a safe haven for Magny as he does have high end clinch control. He uses this for takedowns often but I don't believe he should want to hit the floor with Rocco as I believe Rocco has the more dangerous ground game and by a decent margin. As I said, the story of this fight will be whether the jab of Magny or the leg kicks of Martin win the early battle, and whoever can establish that will be the decision victor.
No Plays
Sean O'Malley -500 vs Eddie Wineland
Fight is at 135 lbs and is -210 to end inside the distance.
This is the next step up for O'Malley in his second fight after returning from a two year absence. Still just 25 years old, O'Malley still has a sky high ceiling. He gets the 37 year old version of WIneland here, which is the deteriorated version of a previously high end fighter. Wineland still has pop in his strikes and presents enough of a challenge to O'Malley that this fight should not be a runaway as the betting line would suggest. I don't think WIneland has quite enough left to finish the longer and younger O'Malley, so this fight is certainly one to sit back and watch the progression of O'Malley, but there is no betting play to make in a dog or pass spot with such a large line.
No Plays
Betting Play: Hooper via sub +145
Chase Hooper -180 vs Alex Caceres
Fight is at 145 lbs and is -185 to end inside the distance.
Chase Hooper is a grappling artist the promotion is building up, and has an amazing ground game. Much the way the last calendar year has seen Bryce Mitchell make an advancement in both career and notoriety, the next year or two will be similar for Hooper and he will become far more well known. He is simply not yet there as a striker, and is hittable and will be at a striking disadvantage in this fight, but Caceres is certainly far from a one shot kill type of fighter so a KO upset would be wholly surprising. Caceres also brings a track record of being submitted by the rear naked choke, and odds are very very high this fight ends the same way once he inevitably gives Hooper his back. With the submission line for Hooper being +145, it feels to be an extreme value considering the -180 flat price. This is where we will attack as I believe Hooper gets it done in the very first round. If you want to attack more aggressively for a better price, Hooper winning in round one is +250, but via sub feels a slightly better value.
$20 Free Bet + $250 Risk-free Bet at Unibet
Betting Play: Byrd ITD +150
Charles Byrd -180 vs Maki Pitolo
Fight is at 185 lbs and is -170 to end inside the distance.
Sometimes there are just fighters I can't wait to see get back in the octagon, solely to bet against them. Maki Pitolo is one of those fighters. His nickname is "Coconut Bombz" but I like to refer to him as Coconut Bum. When he was pretty much dominated by *checks notes* Callan Potter in his debut, he's someone I'm looking to attack. Now Byrd is coming off consecutive KO setbacks and I was thrilled to see him draw a fight with an opponent I don't deem to have one shot KO power. I believe Byrd to have an advantage in all facets of this fight, and to ultimately find a submission finish on the floor after hurting the extremely hittable chin of Coconut Bum. I don't think it's a stretch to say Pitolo is the worst fighter on the UFC roster. Take Byrd and take him inside the distance at +150. If you want to supplement the play or be more aggressive, Byrd via sub at +280 is a great value and very in play as well.
$20 Free Bet + $250 Risk-free Bet at Unibet
👊 Meerschart via submission over Heinsich 👊
👊 Stamann via decision over Kelleher 👊
👊 Perez via decision over Formiga 👊
👊 Menifield via KO over Clark 👊
👊 Dunham via decision over Burns 👊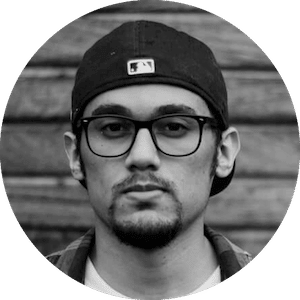 Gus Anderson
Gus Anderson is a gambling wizard. As a kid he dreamt about becoming a Tennis, Hockey and Golf professional but ended up as a gambling professional with focus on both sports & casino.