Top 10 Servers in Tennis History
September 16, 2020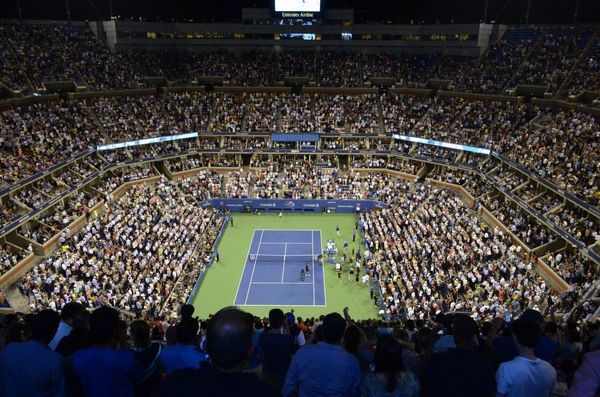 The serve is one of the most effective weapons in tennis, as it allows points to be won without an opponent hitting the ball back across the court. In Grand Slam matches where five sets are a possibility, players who can shorten points with their serve can save their energy for the service games of their opponents in hopes of getting breaks. These top 10 all-time servers are players who are no strangers to winning short points on their serves, as they are capable of blowing the ball by anyone on the opposite side of the net.
Nick Kyrgios is known for being one of the most mercurial players in tennis, and rightfully so given his attitude that makes him difficult to handicap from a tennis betting perspective. But Kyrgios is also known for being one of the best servers in the history of the game. The Australian is proficient at smashing aces down the T on a regular basis. But what makes him great on serve is his willingness to throw caution to the wind. No stranger to hitting a second serve as hard as he does a first serve, Kyrgios is more than willing to risk a double fault in order to earn another quick point with his devastating serves down the middle of the court.
Typically known as a great all-around tennis player, Roger Federer does belong on any list of the greatest servers in the history of the sport. Federer, in his prime, was able to rack up aces with the best servers in the sport. And the ability to make shots that less agile, serve-heavy players could not only made the serve a more dangerous weapon for the Swiss player. In an era where the serve and volley has become less and less popular a tactic, Federer's precision on serve and after the serve made it a possibility for him to earn points in short order.
There might not be a more difficult player to break on the ATP Tour today than Milos Raonic. Over the last year, the Canadian player has held serve in a jaw-dropping 93.7% of his service games. During that same time period, Raonic has won just shy of 84% of his first serve points. That serve helped him make a deep run in the 2020 Australian Open, where he played some of the best tennis of his career. And with a serve like his, Raonic could be a candidate to win a Grand Slam in the future as the big three continue to age.
Boris Becker won an incredible nine Grand Slam events in his career, as well as three ATP Tour Finals. And one of the many reasons he was able to accomplish those things was the fact that he was an elite server. Becker had power on his serve, sure. But he was masterful at placing his serve, which allowed him to set up points better than virtually anyone on the tour at the time. In an era where serve and volley tennis was more common, Becker was the best at employing that tactic.
The lone player from before the Open era on this list of great servers, Pancho Gonzalez deserves a spot based on the innovations he brought to the game in the past. Playing in the 1950s, his serve wouldn't be considered anything special today. But it was a revelation back then, to the point that rules were changed to try and mitigate his serve during his career. They even tried to move the service line back to make things more difficult for Gonzalez, who reached number one in the world thanks to his dangerous serving.
Best Sports Betting Sites
When you have hit a serve at 155 miles per hour, you certainly belong on the list of the best servers of all-time. That is one of many accomplishments managed by Andy Roddick while serving that helped him to become a top player in the world, as well as the last American man to win a major championship. Despite lacking the height of a John Isner, Roddick generated an enormous amount of power that did not require the same high angle of his more recent contemporaries.
In baseball, a left-handed pitcher is considered to be extremely valuable because batters are not as accustomed to seeing the spin of the ball from a left-hander. In tennis, the same can be said about a left-handed server. And when that left-handed server has the power that Goran Ivanesevic did, it is all the more difficult for players to get their returns back in play. Ivanesevic won Wimbledon in 2001, but would be an all-time great at serving with or without that major title. He was remarkably consistent with his serve, winning nearly 92% of his service games, combining great velocity with a lack of volatility that plagued other big serving players.
Compared to the players of today, Pete Sampras didn't have a massive serve. But what he lacked in consistent velocity, he more than made up for in his ability to place his serve. Of course, Sampras could ramp up his first serve speed when he wanted to as well. But he was a master of manipulating players by putting the ball in different parts of the service box. That allowed him to command where both he and his opponent would stand on the court early in points, granting him the ability to dictate points from there.
Ivo Karlovic might be the most one-dimensional player on this list, with that one dimension being his ability to hit a gigantic serve. Standing at 6'11", Karlovic is able to drive the ball downward at a high velocity, with his serve peaking at an unreal 156 mph. The problem for Karlovic is the fact that he is not at all proficient with the rest of the elements of the game anymore. But when his first serve is landing in, there are few players that opponents would enjoy seeing across from them less than Dr. Ivo.
Perhaps unsurprisingly, John Isner is the number one server in the history of tennis to this point. The American has the fastest recorded serve in a match in the sport's history, as he thumped a 157 mph serve in a 2016 Davis Cup match. This past year, he won 93.2% of his service games, with just one break in Isner's favor often meaning the end of a set. His incredible service acumen led to the longest match in Grand Slam tennis history, when he and Nicolas Mahut played a five-set match at Wimbledon that spanned three days. When making tennis picks, the over is often safe in the hands of Isner. And while Isner has never been able to use his massive serve to break through and win a Grand Slam, his ability to blow the ball by even the best players in the sport often makes him appointment viewing.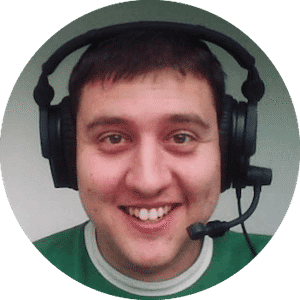 Jay Sanin
Jay Sanin is a sports writer and broadcaster from Albany, NY. He has covered sports betting and the gambling industry since 2013.