Tennis Betting Picks – Cologne 2 and Antwerp Quarterfinals
October 22, 2020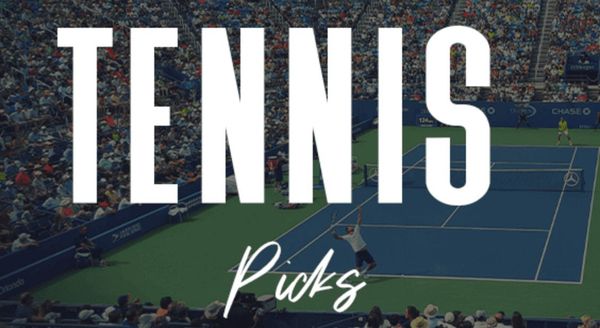 There is only ATP 250 level tennis this week, as Antwerp and Cologne are the hosts of this week's tour level action. And while the court conditions vary at each location, different styles of player are emerging as contenders to win each title. In this round of ATP tennis betting picks, we look at the quarterfinals in Antwerp and Cologne.
Lloyd Harris vs. Ugo Humbert
There might not be a player who has benefitted from the court conditions in Antwerp more than Lloyd Harris. The South African has used the faster hard court to his advantage, winning all eight sets he has played from the qualifying rounds through the round of 16. Harris' stinging forehand has been the difference maker in his main draw wins over Corentin Moutet and Taylor Fritz.
Harris has been broken just once in each of his matches in the main draw at this tournament. Perhaps more impressively, he has lost just 15 points on his first serve in those four sets of tennis. He is getting better than two-thirds of his first serves in so far in Antwerp, and has shown that he can get out of trouble with ease with his weapons on serve.
Ugo Humbert has won four of the five sets he has played in Antwerp so far. He defeated Belgian Kimmer Coppejans in straight sets in the first round. After that, the Frenchman dispatched Pablo Carreno-Busta in a three-set match. The win over Carreno-Busta in the round of 16 took over two and a half hours, but Humbert had an extra day to recover from that match.
Against Carreno-Busta, Humbert struggled somewhat on his own serve. He faced 12 break points in the match. And though he saved 10 of those break chances, the Frenchman cannot afford to put himself into peril as often against a bigger hitter in Harris. Humbert's first serve will need to be more accurate as well, as he only got his first serve in 58% of the time against his Spanish opponent in his last match.
Both of these players are playing some fine tennis at the moment, but Harris has been the more impressive of the two in Antwerp. These court conditions are great for him, as he is a bigger hitter and can use his serve and forehand extremely effectively. Look for Harris to cover the games line in this match, as he could very well win this match outright.
Pick: Lloyd Harris +2.5 games (-104) over Hugo Humbert
Strong presence in US
Wide range of betting options
Generous bonus offers
Get $1000 bonus
Great promotions
Best Multi interface platform
Easy registration process
Get $1000 bonus
One of the Largest Gambling Sites in the US
Offers Casino, Sportsbook & DFS
Great Promotions
Get $1000 bonus
Felix Auger-Aliassime vs. Yoshihito Nishioka
After getting to the final in the first Cologne tournament last week, Felix Auger-Aliassime nearly fell at his first hurdle in Cologne 2. He went the distance against Belarusian player Egor Gerasimov in the round of 16. After dropping the first set, the Canadian won two consecutive tiebreak sets to advance to the quarterfinals where he will square off with Nishioka.
Auger-Aliassime was broken four times in the match against Gerasimov, who was ousted in the first round of St. Petersburg just a week ago. The performance on the slower hard court by FAA definitely raised questions about his ability to follow up a successful week on tour. In this match, he will need to overcome a lopsided head to head record against his opponent to advance to the semifinal round.
Yoshihito Nishioka has had an impressive run during the Cologne 2 tournament so far. He has defeated two top-50 players to reach the quarterfinals. First he got the better of Kyle Edmund in straight sets. Then he defeated German Jan-Lennard Struff in three sets to reach the quarters. Nishioka has played solid tennis in this tournament, and has faced two tough opponents to prepare him for Auger-Aliassime.
Like Auger-Aliassime, Nishioka has faced peril on his serve regularly in this tournament. The Japanese player has faced 23 break points in two matches, saving 18 of them so far. But Nishioka has been able to put just as much pressure on the serve of his opponents, something that could happen again in this round.
These two players have faced off twice at tour level in their careers. Surprisingly, Nishioka is the player who has won both of those matchups. He has swept FAA at the French Open, and defeated him in three sets at Indian Wells. This is their first matchup on an indoor hardcourt, but Nishioka's success against Auger-Aliassime combined with the Canadian's sloppy play last round makes Nishioka an attractive choice plus the 2.5 games.
Pick: Yoshihito Nishioka +2.5 games (-106) over Felix Auger-Aliassime
Strong presence in US
Wide range of betting options
Generous bonus offers
Get $1000 bonus
Great promotions
Best Multi interface platform
Easy registration process
Get $1000 bonus
One of the Largest Gambling Sites in the US
Offers Casino, Sportsbook & DFS
Great Promotions
Get $1000 bonus
What does the spread mean in tennis?
Tennis betting against the spread allows bettors to predict who will win the most service games or sets after the spread is applied. In the above selections, we are wagering on the underdogs to win the most service games in their matches after a handicap of 2.5 games is applied to their total number of service games won.
What is a 250 level event in tennis?
A 250 level tennis tournament is one where the winner gets 250 ranking points. It is less valuable than a 500, Masters 1000 or Grand Slam tournament. But these tournaments are great for up and coming players to earn points to increase their rankings so that they earn better seeds during more prestigious tournaments.
Why do tennis courts have different speeds?
Some tennis courts are placed upon concrete, while others are placed on wood. These factors, along with things like weather, can impact how fast a ball moves when hit on a court. Knowing the court conditions at each tournament is very important when wagering on tennis matches around the world.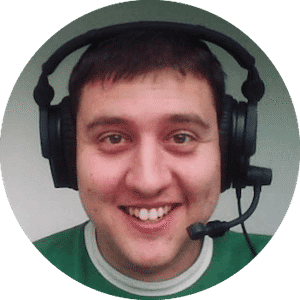 Jay Sanin
Jay Sanin is a sports writer and broadcaster from Albany, NY. He has covered sports betting and the gambling industry since 2013.