Tennis Betting Picks – ATP Finals Day One
November 13, 2020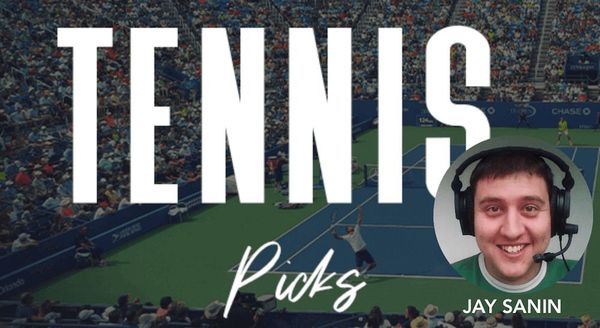 The final event of the ATP tennis calendar for 2020 kicks off on Sunday at the Nitto ATP Finals. The top eight players on the men's tour, minus Roger Federer, will fight it out in London to lift the final trophy of the year. And this year's ATP Finals start with a dream matchup between Rafael Nadal and Andrey Rublev. In this round of tennis betting picks, we look closer at that contest that could go a long way toward deciding Group B.
Andrey Rublev vs. Rafael Nadal
Andrey Rublev was the top success story on tour in 2020, even if he didn't come away with a Grand Slam title. The Russian won five titles in 2020, more than any other player. Included in those five titles were three 500 level events, with Rublev winning in Vienna, St. Petersburg and Hamburg to highlight his season. He comes into this tournament ranked eighth in the world, and will look to prove himself as a debutant on this stage.
Rublev has been unbelievably good on indoor hard courts this year. He went 13-2 indoors this season. One of those losses came in the quarterfinals of the Rotterdam 500 before the tour was halted due to COVID-19. Post-COVID, Rublev is 11-1 on indoor hardcourts, losing only to Stan Wawrinka in Paris. Rublev has a significant form advantage on this surface over Nadal, the question is how much he has in his gas tank for this event after playing so much tennis post-restart.
Rafael Nadal had another typical Rafael Nadal season in 2020. He won Roland-Garros without breaking much of a sweat. And Nadal will finish the year with a top-three ranking in the world. But Nadal has only played five tournaments this year, with the pandemic and his emphasis on the French Open pushing him away from competing in as many events as he usually does. Nadal won two of the five tournaments he played in, with Acapulco joining Roland-Garros in his 2020 trophy case.
Indoor hardcourt tennis is not Nadal's strong suit to say the least, which could cause him problems in this match and in London in general. He's only played one indoor event in 2020, dropping a quarterfinal in Paris to Sascha Zverev. Nadal struggled against the likes of Feliciano Lopez and Pablo Carreno-Busta in the earlier rounds of that tournament, though, which is cause for concern for the Spaniard heading into this tournament where there are no easy matches.
Historically, Nadal has not fared well in the ATP Finals. He has never won the event, and has gone just 2-2 in four matches in the event dating back to 2017. While he has an experience edge over Rublev in this event, he doesn't have a sizable success advantage. And with Nadal's focus always being on being healthy and ready to win majors, it's unlikely that he will put the pedal to the floor to try and win this title.
Nadal is 1-0 lifetime against Andrey Rublev. That victory came in the quarterfinals of the 2017 US Open, where he beat Rublev in straight sets. This time around, though, Rublev comes in as the player in better form. And in a non-major tournament, on an indoor surface that Nadal has not excelled on, Rublev has a great chance to take this match as an underdog. We will take our chances with the red-hot Russian to beat Rafa to kick London off with an upset.
Pick: Andrey Rublev +123 over Rafael Nadal
What is the structure for the ATP Finals?
Instead of a single-elimination tournament, like you see in most tennis tournaments, the ATP Finals feature a group stage before the semifinals and final. This means that every player plays three matches, with the top two players in each group making the semifinal round. That structure makes winning the first match so important, so as to avoid falling behind in your group.
Who is the favorite to win the ATP Finals?
Novak Djokovic is the favorite to win the ATP Finals. He is the only player at less than 2/1 odds to win the trophy. But the ATP Finals can be an unpredictable event, and the favorite to win is far from a sure thing to get the job done. A player like Rublev could be worth a look to win this entire event, given that he is hungry to reach the same stature as players like Djokovic and Nadal.
How many sets are in ATP Finals matches?
While the ATP Finals is a prestigious tournament, it is not a best-of-five set event like Grand Slam tournaments are. Instead, ATP Finals matches are best-of-three sets. And with eight of the very best players in the sport participating, tennis fans would likely want to see more sets if given the choice.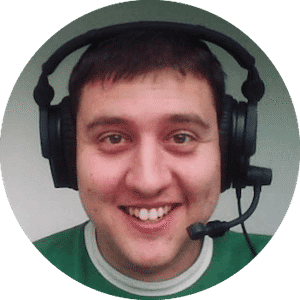 Jay Sanin
Jay Sanin is a sports writer and broadcaster from Albany, NY. He has covered sports betting and the gambling industry since 2013.