Tennis Betting Picks – ATP Finals Day 5
November 18, 2020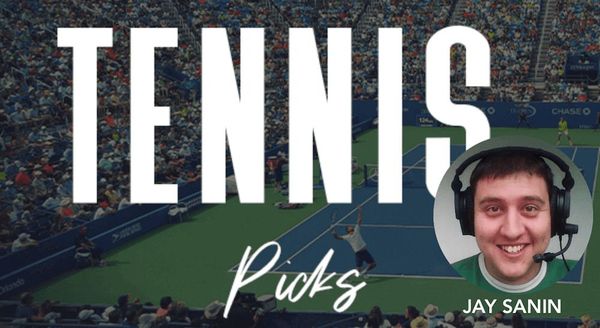 On the fifth day of action from the ATP Finals, there is an elimination match set to take place. That match is between Rafael Nadal and defending champion Stefanos Tsitsipas. With the winner set to move onto the semifinals out of Group B, this could be one of the best matches of the season. In today's tennis betting picks, we look closer at this battle for the last semifinal spot from this group.
Rafael Nadal vs. Stefanos Tsitsipas
Rafael Nadal is 1-1 through two matches in this year's ATP Finals. He won his first match over Andrey Rublev before falling to Dominic Thiem in straight sets in his second round robin match. Nadal was only broken once in the loss to Thiem, saving four of five break points against him in the match. But Nadal lost two tiebreaks in that contest, which was all it took to put him on the brink of elimination here.
It is worth noting that Nadal lost his third match of the round robin stage in last year's ATP Finals. That match came against Sascha Zverev, with the German beating Nadal in straight sets. Given the history between Nadal and Tsitsipas, a straight set win for the Greek is by no means likely here, but there has been a history of Nadal faltering at this stage of this competition before on a surface that doesn't favor him.
Stefanos Tsitsipas is also 1-1 in the round robin stage of this event. He dropped his first match to Dominic Thiem, as both players have struggled thanks to Thiem's brilliance in tiebreaks. But Tsitsipas got back on track in a dramatic three-set win over Andrey Rublev. After blitzing Rublev 6-1 in the opening set, Rublev won the second set. It took a third set tiebreak for the Greek player to avoid dropping to 0-2, setting up this clash for a spot in the semis.
If Tsitsipas is going to beat Nadal to get to the final four for the second straight year, he will need to take better care of his break chances. Tsitsipas went just 2/9 on break points against Rublev in his last match. Against Nadal, players live to regret failing to take advantage of break chances given how quickly Nadal can seize momentum in a match. And with so much on the line, Tsitsipas cannot afford to leave anything on the table.
Nadal and Tsitsipas have played three competitive matches on hard courts in their careers. Nadal took the first two in straight sets, before being forced to a third set in a win over Tsitsipas at this event last year. And while Tsitsipas has yet to defeat Nadal on this surface, he has beaten him on clay once before, which is an even more impressive feat.
Nadal has been made the clear favorite in this match, and he certainly has experience coming through with everything on the line. But no matter which way this match goes, at least one set should go to a tiebreak and we could very well see three sets get played. That is why the over 23.5 service games total is our play for what should be a very exciting match at the O2.
Pick: Over 23.5 games played (EVEN)