Stipe Miocic vs Francis Ngannou Prediction
March 25, 2021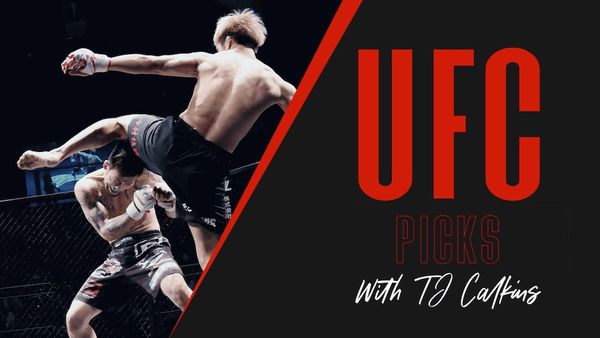 Francis Ngannou -125 vs Stipe Miocic
Betting Play: Miocic +105
Fight is five rounds at heavyweight and is -465 to end inside the distance.
For the heavyweight championship.
Great promotions
Best Multi interface platform
Easy registration process
UP TO $1000 BONUS
This UFC 260 rematch from 2018 is absolutely the class of the heavyweight division. Stipe Miocicdowned Daniel Cormier in their trilogy and Francis Ngannou has slept all comers, this is the right time to test Ngannou after a lopsided loss to Miocic in their first fight. Jon Jones is making the move to heavyweight, but it wouldn't be right to slot him in line ahead of Ngannou and Miocic would remain without a fight if there were an eliminator between Ngannou and Jones.
If you're unfamiliar with these two fighters, I'll offer a brief synopsis on what they each bring to the table. Ngannou has the heaviest hands and most power of any fighter in MMA. He is a KO artist that has finished everyone put in front of him, save for Miocic and the after-effect laden follow up to that fight. Miocic is superbly well rounded that will be hard pressed to find a fight in which there is not an advantage he can't press.
The first fight was quite lopsided, as Miocic wrestled his way to a decision win as he ground down Ngannou. Miocic withstood the power in the first round and controlled his way to an easy win from that point forward.
The questions and keys to each side of this fight will be similar to the first one.
For Miocic:
✅ Can he withstand that power once more?
✅ Can he begin grinding Ngannou down once more before one of the bombs can find its mark?
✅ Can he withstand a bomb that finds its mark?
For Ngannou:
✅ Can he bring a better gas tank than he brought the first time?
✅ Can he stop the chain wrestling of Miocic when it comes?
✅ Can he still bring danger after that first round?
The questions on the Miocic side are likely more easily answered. At 38 years old, we have a very good understanding of what Miocic brings. He is a crisp boxer with very real pop. He is an able wrestler that knows how to chain takedown attempts together. He is durable and tough. There is a reason he has shattered every meaningful heavyweight record and won nine of ten fights spanning seven years.
Now, the type of power Ngannou brings will crush even the most durable of fighters when landed properly, but if there is a fighter that will continue to know how to avoid it and potentially even absorb it, it is Miocic.
On the Ngannou side, it is somewhat more difficult to project. Ngannou's fights generally do not last long enough to project how good or bad his gas tank will be. We do have to assume that after the first Miocic fight, it will be better, at least to some degree.
On the wrestling side of things, we did see Ngannou defend the three takedowns come his way since the first Miocic fight. It has also come out that Ngannou has spent a portion of every camp preparing for the next Miocic chapter. Add all of this up, and we get one of the most anticipated heavyweight title fights ever.
✅ As for how this fight plays out, the truth is whoever answers the above questions more resoundingly will walk away with their hand raised, and with the belt. To address the level of improvements Ngannou has made since the first fight, it is difficult to say. He was 31 years old when the first fight occurred, and is 34 years old now. Despite being relatively young in his MMA journey, it is quite fair to ask what level of improvements can be at the relatively advanced age.
✅ Miocic is the greatest heavyweight to ever make the walk, and is entering the conversation of the greatest fighter to ever do it. He has won nine of his last ten, created a blueprint for beating Ngannou, and has rewritten the record books.
✅ It would be foolhardy to begin betting against this level of champion, particularly on a fighter that does not have a technical advantage in any facet of MMA. When the most difficult task for the champ is to survive a few minutes of power and he is priced as an underdog, the automatic play will be to attack the plus figure. Take Miocic to continue cashing tickets as he's done like no other heavyweight ever.
Betting Pick: Miocic +105
Great promotions
Best Multi interface platform
Easy registration process
UP TO $1000 BONUS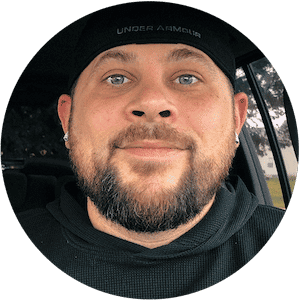 TJ Calkins
TJ Calkins was raised in a gambling loving household. He knew how to handicap horse races and follow line movements well before his tenth birthday. While sports betting remained a passion into adulthood, poker and Daily Fantasy Sports also became passions and remain as such today.