Sports betting companies prepare for March Madness
March 17, 2022
March Madness is around the corner and companies are preparing their horses on reeling more customers in the gold rush until next month. which means sports bettings are going to burst through the roof.
Especially after seeing more and more states starting to legalize sports betting including in New York. The first mobile sports gambling service was launched in January this year and it has seen a significant engagement.
Enteractive said successful growth will depend on keeping customers active rather than churning them after major events. The company is one of the reasons why sports betting brands are successful. Since 2009, they work on behalf of the brand to have personal contact with players and allowed the growth of loyalty and engagement towards the brands.
"While iGaming operators like Caesars, FanDuel, DraftKings and more are spending large sums on promotion, marketing and competitive odds to prompt high-speed growth as they enter these new markets in the US, they must keep a focus on retaining all those hard-won customers," said Mikael Hansson, Enteractive's Founder and CEO.
As pointed out by Enteractive, operators cannot rely solely on major events. Should say the events cease, operators may suffer declines. This event is the Super Bowl and the company is sports betting brand of New York's Big 3.
"There's currently a gold rush in the US sports betting market and the eventual winners will be those brands that engage with their customers and build relationships for the future," Hansson said.
"Every brand in this sector must keep a clear focus on all aspects of their offering, ensuring that all the hard work in getting to market, and the expense of customer acquisition is not quickly lost to lapsing relationships."
FanDuel on March Madness: New Partnership
SportCaller and FanDuel partner in the preparation for March Madness. The deal allows the launch of marquee games starting with NCAA March Madness basketball occurring between March 19 – April 8. It also allows SportCaller to grow further in the U.S. spreading their Super 8 and Super 5 Games for TVG.
SportCaller's sports include college sports, NBA, MLB, golf, tennis, UFC, boxing, and NFL.
"SportCaller has been a good partner for the Paddy Power Betfair Group, and we've enjoyed teaming up with them on March Madness – an event whose huge popularity will naturally prove a solid acquisitions driver," said FanDuel VP of sportsbook product Lorcan Kelly.
"The relationship has already elevated our expansive set of FTP games, and FanDuel looks forward to adding more over the sporting calendar to come."
SportCaller MD Cillian Barry also shared his thoughts on the company's vision moving forward.
"Having collaborated so successfully with Paddy Power Betfair over the past few years, it's a real fillip for FanDuel to have chosen SportCaller as their partner in unlocking perhaps the most significant market of all," said Barry.
"Their underlying expertise and consumer base are vast, so it's going to be exciting to watch our games' signature values of outstanding gameplay and bet-conversion map on to a wider range of U.S. sports and events, driving player activity at every step."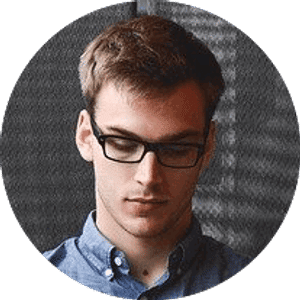 Jake Williams
Jake Williams is a sports gambling expert. He's been writing in the sports betting and DFS industry for over a decade. He specializes in MLB and NBA, along with College Basketball and College Football.