Schwartzman vs Fucsovics Prediction: Wimbledon Betting Picks
July 2, 2021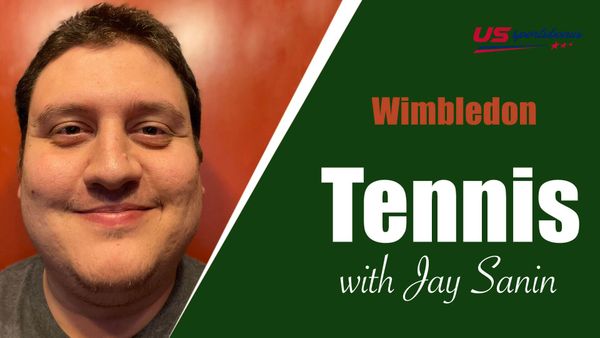 Schwartzman vs Fucsovics is a match that could be the most tightly contested of Friday's Wimbledon slate. While Schwartzman is the player with the superior ranking, Fucsovics will be looking to take advantage of Schwartzman not being on his preferred surface. In this edition of tennis betting picks, we take a look at Schwartzman vs Fucsovics and make a prediction for a match that is certainly worth watching.
Diego Schwartzman vs Marton Fucsovics Betting Pick
Schwartzman vs Fucsovics Pick: Schwartzman to win (-118)
Diego Schwartzman is a player who thrives on clay courts or slower hard courts, but he has looked good on the grass at Wimbledon so far this week. The vertically challenged Argentine scored a straight sets win over Benoit Paire to start his tournament, and won in four sets over Liam Broady in the second round. Now, he will look to get through his toughest opponent of the tournament so far in round three.
Schwartzman has won just 41% of his matches on grass in his career, but there is some context required when looking at that number. The clay court specialist lost his first seven career matches on grass before breaking through for the first time in the first round of Wimbledon in 2018. Since then, Schwartzman has won seven of his 10 matches on the surface and took grass court ace Matteo Berrettini to five sets in one of the three losses he suffered from Wimbledon 2018 on.
Marton Fucsovics has had a relatively straightforward road to the third round of Wimbledon after beating Jannik Sinner in four sets and winning over Jiri Vesely after Vesely retired after one set. Now, the Hungarian faces his toughest test of the tournament thus far, as he will take on a player in Schwartzman who doesn't make any point easy.
Fucsovics has always shown some ability on grass, as he won the Wimbledon junior tournament back in 2010. He has won just over 60% of his matches on the surface, with the grass being the surface where his win percentage has been best in his career. But Fucsovics has never made it past the third round of a Wimbledon in his career, and will have to play with plenty of toughness to avoid failing to get to round four again.
Schwartzman vs Fucsovics has been played once before this showdown at Wimbledon, with the Argentine taking that matchup in five sets at the 2019 French Open. In that match, Fucsovics was responsible for 73 unforced errors. In this match, it is likely that a lot of points will end on shots from Fucsovics thanks to the relative lack of power from Schwartzman. This match will likely be decided by whether Fucsovics will keep rallies alive and be patient or if he puts up another high error count.
There seems to have been a real shift in the last few grass seasons in the play of Diego Schwartzman. He is 6-2 on the surface between 2019 and 2021, and one of those losses came to arguably a top-three player on the surface today in Berrettini in five sets. Expect Schwartzman to continue to show his improvement on grass and to pick up a victory against a player in Fucsovics that lacks the consistency to grind out a best-of-five against Diego.
Schwartzman vs Fucsovics Pick: Schwartzman to win (-118)
Can Tiafoe get another win on Friday?
Frances Tiafoe is going to have his hands full with Karen Khachanov in the third round of Wimbledon on Friday. But Tiafoe has been no stranger to having his hands full this week. If he can continue to defend well and keep himself alive in points, the mental state of Khachanov could help him get through another tough match.
Does Andy Murray have an upset in him against Shapovalov?
Andy Murray will have a partisan crowd in his corner to say the least against Denis Shapovalov. But he did just have to grind out a five-set match against Oscar Otte in the last round, and could be exhausted heading into this matchup. While most of the tennis watching world will be pulling for Murray, his tournament could be coming to an end in round three.
What is going to be the best match of the day on Friday?
There are a few good candidates for the best match of the day on Friday. Fognini and Rublev should be entertaining no matter how competitive the match between them actually is. And the match between Evans and Korda should be an entertaining battle between Great Britain and the United States heading into Fourth of July weekend.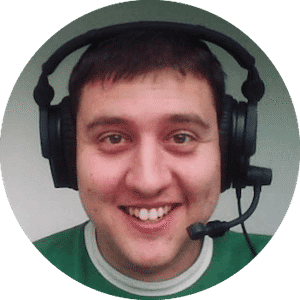 Jay Sanin
Jay Sanin is a sports writer and broadcaster from Albany, NY. He has covered sports betting and the gambling industry since 2013.