NFL Week 7 Prop Plays
October 23, 2020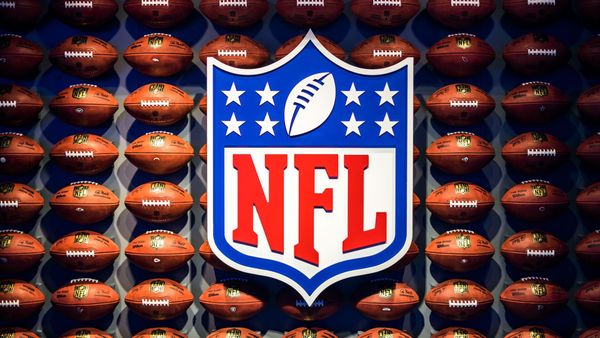 We have seven prop bets to play this NFL week 7, they are all on rushing or receiving yards, and they are all overs. Overs are almost always the best avenue of attack with props, let's get right to them.
Betting Play: Over 64.5 rushing yards
Kamara faces the most generous front in the league in terms of allowing running back production, and he will remain the focal point of the offense with Michael Thomas still ailing. His rushing prop is set at 64.5. Even though a total yardage prop might be the better play, as he does a loot of his work in the passing game, we don't have a line for that and we also get this rushing prop set generously low. This is a prop that could easily be in the bag by halftime.
Betting Play: Over 24.5 rushing yards
With Aaron Jones missing practice on Friday and having an injury designation, we have to assume Williams has some level of uptick in terms of workload on Sunday. The matchup with Houston is a sweet one, and if not for the Jones situation, he would have been our prop play to attack. Even with his normal second back workload, Williams is averaging 28.5 rushing per game, and his prop is set down at 24.5. If he gets even the slightest uptick in usage, he will blow this figure out of the water, and probably eats it even if he doesn't see the uptick.
Betting Play: Over 59.5 yards
Even after Drake's resounding announcement that he will remain the lead back and get essentially all the carries, his rushing prop is set at 59.5, the same as it was last week when we booked a winner with him. We know Drake has started slow, but even with that slow start, he's gone over the 59.5 figure in five of six games and he will be a weekly point of attack for as long as these lines stay too low. We will also see more snaps in this game than any other game this weekend.
Robby Anderson and DJ Moore
Betting Plays:Anderson Over 71.5 receiving yardsMoore Over 67.5 receiving yards
With the Kamara prop to attack the Panthers turnstile front with, we will game stack and go with both Panthers wide receivers as well. This is a game that truly could shoot out and the individual matchups for both wide receivers are quite exploitable. Anderson's yardage total is set at 71.5 while Moore's is set at 67.5. I truly think we see both players go over, but with the market share of targets this pair commands, these two are close to certain to bring a split at worst.
Betting Play: Over 74.5 receiving yards
They ticked his yardage total up this week after he eclipsed the century mark on just four catches last week, and went 40 yards over last week's line. With only a slight uptick this week, he may go over by more than 40. He is set up for a smash game against the Atlanta secondary and one where the Lions are forced to throw throughout, unlike last week. Not that he needs it, but Golladay is set up for a volume spike and a massive output this week. Easy over here.
Betting Play: Over 68.5 receiving yards
Of all the yardage lines this week, Metcalf's is the single most puzzling. He is averaging 99 yards per game, with a low game of 92 yards on the season, yet his prop is down at 68.5 yards in a matchup that will be one of the fastest paced games of the entire season. While I truly believe in every prop play this week, this is the best of the bunch.
TJ Calkins
TJ Calkins was raised in a gambling loving household. He knew how to handicap horse races and follow line movements well before his tenth birthday. While sports betting remained a passion into adulthood, poker and Daily Fantasy Sports also became passions and remain as such today.