Week 2 NFL Picks – Against the Spread and Over/Under Picks
September 11, 2019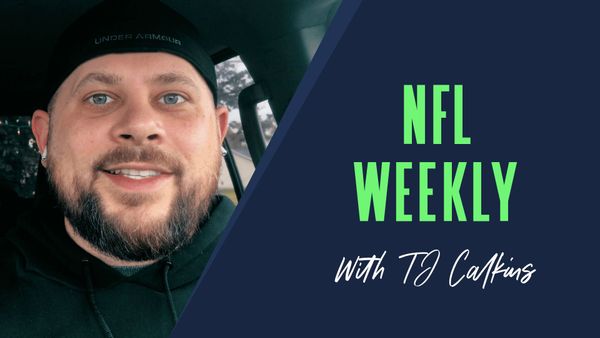 Looking back at Week 1, I wanted to check my thoughts on what we might see differently in 2020 than we have in previous seasons. I wrote a piece leading up to the week on two large factors that I thought might come into play (read the Two Major Differences Betting NFL In 2020 Versus Past Seasons article).
There were two major points in that piece. The first was that we will see more injuries in 2020 due to the lack of a proper offseason. To this point, and only addressing offensive skill position players, the list of already injured players includes:
RB – Miles Sanders, Leveon Bell, Damien Harris, James Conner, Ryquell Armstead, Devine Ozigbo, Duke Johnson, Marlon Mack, Philip Lindsay, David Montgomery and Kenyan Drake.
WR – Jarvis Landry, Diontae Johnson, Devante Parker, Denzel Mims, AJ Brown, Courtland Sutton, Mike Williams, Kenny Golladay, Golden Tate, Alshon Jeffery, Michael Thomas, Chris Godwin, Deebo Samuel, and Brandon Aiyuk
TE – David Njoku, CJ Uzomah, Josh Oliver, Kahale Warring, Trey Burton, Jack Doyle, Blake Jarwin, George Kittle and Gerald Everett
I don't have to dive too deep into analysis on this, the list speaks for itself. There have been just 17 total games to date. Understanding injury reports is going to be an unspeakably massive factor this season.
The second key point on what to expect was a lack of home field advantage, due to limited or prohibited fan attendance, depending on team. With one week in the books, road teams went 8-8, which would be roughly a 25% win increase over previous seasons. Don't go too knee jerk with this for this week, as the sample size is tiny, but we are trending towards having a point or two of betting line value with road teams this season.
We went 3-3 last week, with the horrific beat with Tennessee on Monday night included. Looking to do better this week. We will have five dedicated plays, let's get to them.
Carolina Panthers at Tampa Bay Buccaneers
1PM EST
Opening Line: Bucs -8.5 and 48
Current Line: Bucs -9 and 47.5
We got a confirmation of sorts on the Panthers last week. Their offense will be fun and sound and score solid points on a weekly basis. I think this is a consistent reasonable expectation given the absolute skill position studs they have in place in Christian McCaffrey and DJ Moore, but the defense is the more important side. Namely in the fact that this defense is pretty awful, and will particularly be destroyed by running backs, but can be beaten at every level. They allowed 34 points to the below average Raiders offense, at home, in week 1. It should be noted the offense did not turn the ball over and all of those points were surrendered exclusively by the defense. Also notable is that the defense did not record a sack nor create a turnover. In addition to the weekly points scored on offense, we can feel quite certain about the defense allowing opponents to light up the scoreboard, essentially every single week. The 64 points of output recorded in week 1 is just the beginning.
The Bucs weren't far behind the Panthers in scoring pace last week, as their 34-23 loss in New Orleans totaled 57. Their defense is no world beating unit either, and is average to below average in terms of league wide ranking. They are likely to be without Chris Godwin this week, who was concussed on his very last reception last week, but they truly should not need him in this matchup. There is much conjecture from talking heads about Brady and the offense after one subpar game, and that gives us a knee jerk reaction spot to attack.
Both of these teams surrendered 34 points last week with their lackluster defensive units, and given our preseason analysis on the defense of both teams being inept, the total being bet downwards creates a big value spot for us to attack. Take the over 47.5 in what is likely the best play of the week.
Denver Broncos at Pittsburgh Steelers
Betting Play: Steelers -7
1PM EST
Opening Line: Steelers -5 and 44
Current Line: Steelers -7 and 40.5
Both of these teams played Monday night and are on a short week, but only one of these teams left with a victory, and that was Pittsburgh. The Steelers looked to be back to their old selves on offense, with Ben Roethlisberger back under center. Ben threw it just 32 times on Monday, but tallied 229 passing yards and a trio of scores. If they needed more out of the passing game, they would have gotten it. What will often be convenient for the Steelers, is their defense is the league's best, and they may not need gaudy stats from the offense. It appears teams will have major issues attempting to run the ball against them, as Saquon Barkley was wholly and completely bottled up and shut down on Monday. He was able to muster just six rushing yards on 15 carries!! The Steelers have the look of a true playoff contender, and a team with incredible high end balance.
The Broncos lost by just two points to the Titans on Monday, but that certainly does not paint the full picture. The Titans were not sharp on offense and their kicker missed kicks that left 10 points off the board. It was a classic case of the game not being as close as the score suggests. The defensive played fairly admirably, but the secondary won't have an answer for the Pittsburgh passing attack. The offense, well the offense is a concern. I remained cautiously optimistic on Drew Lock this offseason, but I certainly saw more bad than good on Monday. If he plays the same game in Pittsburgh, it will be an ugly outcome. Even if he does elevate his play from last week, I don't envision he and the passing game being able to remotely keep pace with the Steelers without a running game to lean on.
The public spotted that this line wasn't nearly wide enough, but there is still value in the Steelers as just a touchdown favorite. Be sure to get in before the line moves any further, but do take the Steelers to roll on the Broncos.
Atlanta Falcons at Dallas Cowboys
Betting Play: Cowboys -4.5
1PM EST
Opening Line: Cowboys -7.5 and 50
Current Line: Cowboys -4 and 54
This is an interesting bit of line movement that I can't wrap my head around. The Seahawks absolutely put it on the Falcons last week, in the Superdome no less, and the 38 points allowed last week could truly be topped this week by the Cowboys. The Seahawks scorched the Falcons throwing to backs and wide receivers, and well, the Cowboys might know a little something about how to do that. Despite a lackluster showing in Week 1 against a much better Rams defense, the Cowboys still have a high end trio of wide receivers at their disposal and Zeke Elliott and Tony Pollard remain very involved and effective in the passing game. Yes, the Cowboys defense is banged up and they are not a dominant unit, but the story of this game will play out while the Cowboys have the football. The Seahawks put down a blueprint for destroying the weak Atlanta defense and the Cowboys are simply set up to do it even better. That's quite the statement considering Russell Wilson averaged a silly 9.2 yards per passing attempt last week.
The Falcons, much like last week, will just be trying to keep scoring pace. They will be forced to abandon the run, which is where Dallas was beaten last week, and it will be another case of the team simply being outscored. This remains a poorly coached team that has just enough weaponry on offense to not look fully awful, but this is finally the season the team will be forced to move on from Dan Quinn and give themselves a fighting chance.
Take the Cowboys to run up the score on the Falcons, and with the gift line movement.
Minnesota Vikings at Indianapolis Colts
1PM EST
Opening Line: Colts -3.5 and 47
Current Line: Colts -3 and 48.5
I won't need to dive too deep into this one, as there is just a glaring play on the total, which has moved in the wrong direction. Both of these teams are very much run first offenses and a total in the high 40's in this matchup might just be lunacy. Yes, the Vikings secondary was lit up by the Packers last week. It was unexpected but Green Bay was willing to air it out vertically and let their receivers work, and were rewarded for it. You know who won't do that? The Colts. You know who is essentially incapable of doing that? Check down machine Philip Rivers.
I simply don't believe the Colts are capable of recreating what beat the Minny secondary last week, and more so, I don't believe they will try very hard to. Both teams, coming off week 1 losses, will try to control the game with the run, and I think we see a close, low scoring affair until one team inches out in front. There won't be much opening up of either offense until it becomes necessary and the under 48.5 is wildly attractive in this spot.
Washington Football Team at Arizona Cardinals
Betting Play: Cardinals -7
4:05PM EST
Opening Line: Cardinals -7 and 45.5
Current Line: Cardinals -7 and 46.5
Wow what a gift we get on the overrating of what Washington is actually capable of. The Eagles went up 17-0 on them last week, before the Eagles truly imploded and actually blew the game. The truth is that Washington win had far more to do with Philly than it did with Washington, and I believe they will be exposed this week. This Haskins lead offense will simply not be able to keep up with the Cards and when that is the case, the turnovers could start flowing, and the Alex Smith conversation could begin.
The Cardinals shocked us all last week, beating the conference champ 49ers on the road. This offense looks phenomenal now, and is playing with the pace they wanted to last season. With a rookie quarterback and lack of proper weaponry, the 2019 version was simply not equipped to do so. Now, add Deandre Hopkins, Kenyan Drake and a year of experience for Kyler Murray, we get the offense in the way it was intended. They dropped 24 on high end San Francisco last week, and we really could see that figure at the half this week. Look for the stars to shine once again in Arizona, and for Deandre Hopkins to continue his dominance as the Cardinals roll on the Football Team.
Other Game Predictions
🏈Eagles win and cover against the Rams🏈
🏈49ers win but don't cover against the Jets🏈
🏈Bills win and cover against the Dolphins🏈
🏈Packers win and covers against the Lions🏈
🏈Giants win as underdogs against the Bears🏈
🏈Titans win and cover against the Jaguars🏈
🏈Ravens win and cover against the Texans🏈
🏈Chiefs win and cover against the Chargers🏈
🏈Seahawks win and cover against the Patriots🏈
🏈Saints win and cover against the Raiders🏈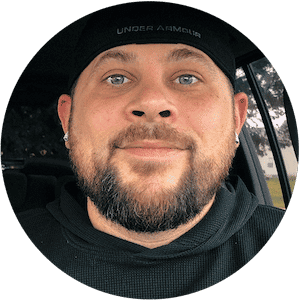 TJ Calkins
TJ Calkins was raised in a gambling loving household. He knew how to handicap horse races and follow line movements well before his tenth birthday. While sports betting remained a passion into adulthood, poker and Daily Fantasy Sports also became passions and remain as such today.