NFL Week 15 Best Bets
December 16, 2021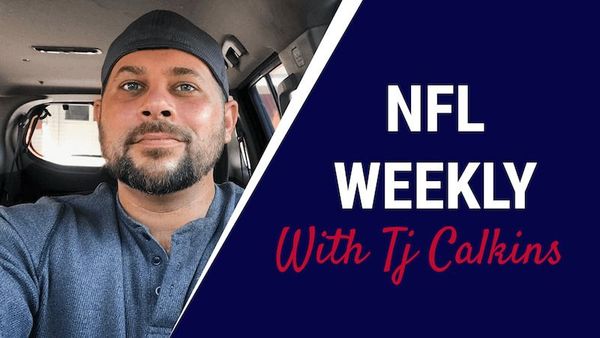 We are looking to keep rolling on our NFL Week 15 betting picks and player prop picks. You will find the best picks and predictions for Week 15 below.
This week signals the end of bye weeks with all 32 teams back in action. It also is the beginning of Saturday football, with two island games starting in the afternoon on the East Coast. One of our picks will come from that Saturday slate.
This week is one again difficult if you are looking to be a volume bettor. The spreads are generally sharp and just like last week, we had to dig deep to identify the best plays. We did well with those last week, going 2-0-1 and will be looking to continue that success. The three plays we did find are rock solid, and the only three remotely favorable bets for the week.
Be sure to check out all of our NFL Picks and Predictions.
Las Vegas Raiders -3.5 vs Cleveland Browns
✅ The Cleveland Browns are the biggest mess in the league in terms of COVID problems. This is an offense that was already having very real struggles. Now consider who they will be missing for this matchup. Both Baker Mayfield and Case Keenum will be out. That means Nick Mullens will get the start at quarterback. He will be missing top wide out Jarvis Landry and two of the team's three tight ends. He will be taking snaps behind an offensive line missing both starting tackles and both starting guards. Kareem Hunt is also out injured. Nick Chubb is a premier tackle breaker, but even he will have essentially no chance behind the make shift line.
✅ While the Raiders have had their struggles, they are lucking into what is going to be an easy matchup here. The Browns offense is going to be helpless and they won't be required to score much to notch an easy win. A simple run heavy approach with Josh Jacobs leading the offense will see them coast to an easy win.
Betting Pick: Raiders -3.5
Buffalo Bills -10.5 vs Carolina Panthers
✅ The Panthers are a team that have utterly fallen apart on both sides of the ball. They were very reliant on the play of their defense for most of the season. Their ability to do so has disappeared as that unit is getting touched for nearly 30 points per game of late. The offense is simply not effective with a lack of competence at the quarterback position. Combine that fact with the absence of Christian McCaffrey for the rest of the season, and we will see a Bills blow out.
✅ The Bills offense broke out of its slump in the second half in Tampa last week. They nearly rallied to a truly unlikely come from behind win, but fell just short. No matter, they will get back on track this week. The Bills have simply destroyed teams dealing with struggles similar to the Panthers this season. In matchups with the Dolphins, Texans and Saints who were having similar quarterbacking issues, the Bills won those three games by a combined score of 111-6. Not a typo.
Betting Pick: Bills -10.5
Miami Dolphins -9.5 vs New York Jets
✅ This matchup is an incredibly tough spot for a banged up Jets offense. While they are likely to get Michael Carter back in the backfield, their wide receiver room has been decimated. Both Elijah Moore and Corey Davis are done for the year. Wide receivers are not going to be able to be open in time for the Jets to handle the pressure of the Dolphins. Turnovers will flow and points will be scarce. Also consider the defense is back to allowing 30+ points in consecutive weeks and we are going to see a blowout.
✅ The Dolphins are perhaps the league's hottest team on their five game win streak. The offense has played up to par, if not at a dominant level. Where they have been destroying teams is on the defensive side of the ball. The have allowed 17 points or fewer in five straight games. Four of those were 10 points or fewer and the average allowed in that span is just 11 per game. Now facing a Jets offense that does not have the offensive line to deal with their pressure nor the pass catchers to win on the outside, it is a great bet for that streak to continue.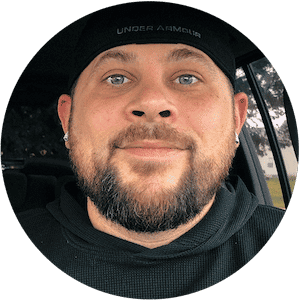 TJ Calkins
TJ Calkins was raised in a gambling loving household. He knew how to handicap horse races and follow line movements well before his tenth birthday. While sports betting remained a passion into adulthood, poker and Daily Fantasy Sports also became passions and remain as such today.