Kyrgios vs Bautista-Agut Prediction: US Open Betting Picks
August 30, 2021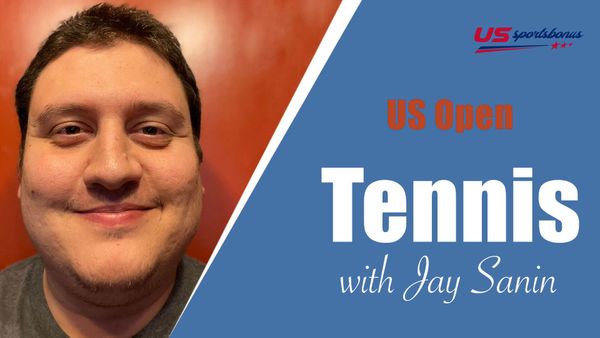 Kyrgios vs Bautista-Agut might be the best tennis match on the schedule on opening day of the 2021 US Open. On one side you have possibly the most electrifying player on tour in Nick Kyrgios, who is opposed by the rock steady Spaniard in Roberto Bautista-Agut. In this edition of tennis picks, we examine this stark contrast in styles and recommend a wager for those brave enough to wager on a match featuring the mercurial Kyrgios.
Nick Kyrgios vs Roberto Bautista Agut Betting Pick
Kyrgios vs Bautista-Agut Pick: Over 38.5 games (-115)
Nick Kyrgios has lost three straight matches to players who were in form at the time. He fell in his second match in Atlanta to Cam Norrie, in his opener in Washington to Mackie McDonald, and in his opener in Toronto to Reilly Opelka. But it's the way he lost the Opelka match that has tennis fans ready for a vintage Kyrgios performance, for better or worse.
Up a set and on serve in the second set tiebreak, Kyrgios lost a point to the massive serve of Opelka. If he had just held his own serve on the subsequent two points, he'd have had a match point. But instead, he alleged that Opelka had kicked the net while slamming home the finishing volley of the point, which replay and photos showed was nowhere near correct. Kyrgios then spent time berating the chair umpire, lost the tiebreak and was immediately broken in the third en route to a loss.
As always, the formula for Nick Kyrgios is clear. He is going to bomb serves past his opponent and, when that doesn't work, it's time to hold on for dear life as things can go off the rails in any number of ways. Against a player like Bautista-Agut, mental fortitude is required, and it isn't likely that Kyrgios has enough of that to win a best-of-five against the Spaniard.
Roberto Bautista-Agut has gone 2-2 on hard courts during the North American summer swing, winning a pair of matches in Toronto before dropping his third and dropping his opener in Cincinnati. His two losses came to Reilly Opelka and Grigor Dimitrov, both of whom there is no shame in losing to. But the Spaniard will need to play better than he has early in this match to avoid giving Kyrgios any momentum to feed off of.
Bautista-Agut is a perfect opponent to face someone like Kyrgios, as he is very level-headed and should be able to withstand any crowd support in favor of Kyrgios or any outbursts from the Australian. And if he can play with some margin and force Kyrgios to withstand longer points, he should be able to prey upon Kyrgios' lack of patience to the tune of plenty of unforced errors once fatigue starts to set in.
Kyrgios vs Bautista-Agut is a match that has taken place twice previously, with each player getting a win over the other on hard courts. Kyrgios got the better of Bautista-Agut in Tokyo in 2015, while the Spaniard got his win back at the ATP Cup in Australia in 2020. Both of those matches were won in straight sets, but current form for both players suggests that a longer match might be in the cards.
It should be pointed out that after his debacle in his most recent match against Reilly Opelka, I have sworn off of betting Nick Kyrgios matches for the foreseeable future. But for those who are looking for the unique brand of action that comes from betting Kyrgios matches, the over 38.5 games isn't a bad look here. Kyrgios' effort levels will rise and fall throughout this match, propelling him to win at least a set, and giving away at least a set as well. This match could go five.
Kyrgios vs Bautista-Agut Pick: Over 38.5 games (-115)
What will Kyrgios' effort be like?
If there exists a person who could predict how much Nick Kyrgios is going to try during a tennis match, that person should be used to predict things like severe weather and how to achieve world peace. The truth is, nobody really knows just how much Nick Kyrgios is going to care about playing tennis tonight, not even Kyrgios himself.
Will the crowd be behind Kyrgios?
The crowd at Nick Kyrgios matches is always interesting to keep an eye on. They will likely start out backing the Australian to do some of the exciting things that he is capable of on the court. But if he starts to melt down or give a subpar effort on the court, the crowd could end up turning on him for failing to live up to their standards.
Do future matchups have any impact on Kyrgios' effort?
There have been times where big matches later in the draw have motivated Nick Kyrgios to play harder in the early rounds. Unfortunately, his biggest possible match through the first three rounds would be with Felix Auger-Aliassime, which might not be enough to motivate him early in this US Open.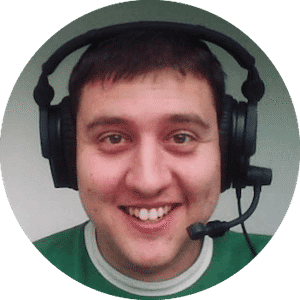 Jay Sanin
Jay Sanin is a sports writer and broadcaster from Albany, NY. He has covered sports betting and the gambling industry since 2013.