Kambi Group secures multi-year deal with MaximBet for sportsbook arrangement
January 25, 2022

MaximBet officially launched a new exclusive agreement on Wednesday, complementing its continuous expansion in North America.
Kambi Group, a sports betting supplier, has formed a multi-year sportsbook collaboration with MaximBet, a lifestyle sports betting and online casino brand managed by Carousel Group and in association with Maxim.
MaximBet, which started in September in conjunction with the renowned men's lifestyle media brand Maxim, will incorporate Kambi's sportsbook system into its technology stack, supporting the brand's aim to boost its growth across North America.
Details of the deal
Kambi's award-winning technologies and extensive sports betting services will help MaximBet establish itself as a leading sports betting destination in the United States. Furthermore, Kambi's competence in compliance, sports integrity, and risk management will be utilized by the organization. MaximBet's partnership with Kambi, a trusted and creative brand, perfectly positions the company to deliver distinctive sports betting experiences to new markets.
MaximBet's cooperation with White Hate Gaming, on the other hand, gives the company access to White Hat's PAM solution and online gaming platform. Moreover, the partnership will provide MaximBet access to White Hat's exclusive technology, including the first-to-market traveling wallet and in-house cashier. Without a doubt, merging market-leading casino content with Kambi's sportsbook technology will boost MaximBet in rapidly expanding while adhering to the strictest regulatory frameworks.
Focusing on users' experiences
Daniel Graetzer, CEO of MaximBet, stated that when the company first launched last year, is committed to providing the greatest online and in-person experience for its players all around the world. According to him, the recent collaboration with Kambi and White Hat Gaming contributes to fulfilling that commitment.
"When we launched MaximBet late last year, we promised our users the very best experience, both online and in the real world," the CEO said.
Also, Graetzer expected that the relationship will broaden real-life encounters for sports enthusiasts, helping to differentiate the company from traditional sportsbooks. Finally, he stated that the best events, awards, and experiences are those that will occur soon.
White Hat Gaming's CEO, Phil Gelvan, responded on the matter, stating that the firm only partners with companies that share its "vision of delivering a best-in-class gaming experience for its users."
This, he believes, makes MaximBet the ideal fit. Additionally, Gelvan stated that its technology and PAM solution will surely assist MaximBet in expanding while providing a best-in-class product.
"Outsourcing core technology like the platform and PAM solution will enable MaximBet to focus on its expansion, player acquisition and retention whilst guaranteeing a best-in-class product," he stated.
Kristian Nylén, CEO of Kambi, stated that the company is thrilled to collaborate with MaximBet. He complimented MaximBet, noting that they recognize the benefits of scalable sports betting technology and are devoted to providing superior user experiences. Finally, Nylén regarded the current agreement as major cooperation for Kambi on its route to developing in North America.
MaximBet, which is currently available in Colorado, plans to open in at least five additional US states – Indiana, Iowa, New Jersey, Ohio, and Pennsylvania – and also hopes to launch in Canada in 2022, along with a number of other US states that will be revealed soon.
The arrangement is predicted to have a minor positive influence on Kambi's revenue in 2022, but it has the potential to become a significant source of revenue throughout the length of the agreement.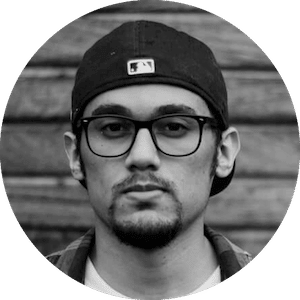 Gus Anderson
Gus Anderson is a gambling wizard. As a kid he dreamt about becoming a Tennis, Hockey and Golf professional but ended up as a gambling professional with focus on both sports & casino.