Jadeveon Clowney Makes The Tennessee Titans A Slightly Better Bet
September 7, 2020

Jadeveon Clowney was getting dangerously close to starting the 2020 season without a team. But after changing agents at the last minute, he was able to get a deal done with the Tennessee Titans for this season.
As far as Clowney is concerned, it was the right thing to do. If he wants to get paid like one of the best defensive linemen in the NFL, he has to play like one. While he has been good so far, he has certainly not been great. But his best years came under the guidance of Mike Vrabel when both were in Houston.
If Vrabel can coax the best Clowney has out, then signing him could pay off in a big way for the Tennessee Titans.
Heading into the 2020 NFL season, Vrabel's Titans are going to be saddled with expectations. After the emergence of Derrick Henry, the surprising play of Ryan Tannehill, and a playoff run that ended in the AFC title game, fans will want to see it all happen again.
However, despite how well they did in the postseason, the oddsmakers do not seem to have a lot of faith in them. Their Super Bowl odds at DraftKings are about in the middle of the pack at +2800 (tied for 14th best), as are their AFC title odds (+1300; 7th best).
They aren't even favored in their own division (+150; Colts favored at +125).
As far as the AFC South is concerned, the odds are pretty fair. Little is expected of the Houston Texans or Jacksonville Jaguars. But the Indianapolis Colts are expected to be tough. Between the Colts and Titans, the AFC South race could be one of the best in the league if both teams live up to expectations.
But why such a lack of respect when it comes to the AFC and Super Bowl?
For most, it is because they do not have faith in Ryan Tannehill. He showed promise and potential as a rookie through the 2016 season for the Miami Dolphins. But after a lackluster 2018 season, the Dolphins got tired of waiting on him to follow through on that potential.
So, did they give up a year too soon, or was his performance for the Titans last season an aberration?
Few, if any, appear to think he has turned the corner finally. But even if he has, there is a lot of great competition in the AFC, like the Kansas City Chiefs and Baltimore Ravens. Getting to the Super Bowl will likely require getting past one or maybe both teams— which means slowing down Patrick Mahomes and/or Lamar Jackson.
What's the best way to shut down a team that throws the ball as well as Kansas City does? You keep the ball out of the quarterback's hands (which is where Derek Henry comes in), and you don't give the quarterback time to throw.
That's where Clowney and his ability to put pressure on quarterbacks comes into play. But what about Lamar Jackson? Well, that's where his speed and skill against the run will help.
Does this mean it is time to go all-in on the Tennessee Titans? Not exactly.
It is probably safe to assume they are going to at least make the playoffs (-134). Clowney will make Tennessee's defense better and probably does make them a good bet to win the AFC South. But as for the AFC and Super Bowl, his addition makes the Titans one of the better dark horse candidates for both.
Whether the Titans can win the AFC or Super Bowl will depend mainly on how well Ryan Tannehill and Derek Henry play.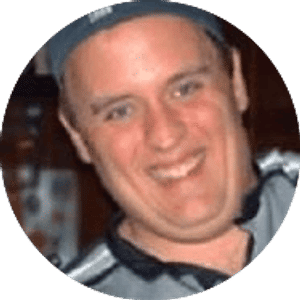 Travis Pulver
Travis a native-Texan which is where his love of football originated. But after moving around a lot when he was younger, he was able to develop an appreciation for the game and not just his favorite teams. He now lives in Indiana with his wife, Nicole, and two kids, Jackson and Addison. You can find him on Twitter at @FatManWriting.