Is It Time to Go All-In On The Pittsburgh Steelers?
October 23, 2020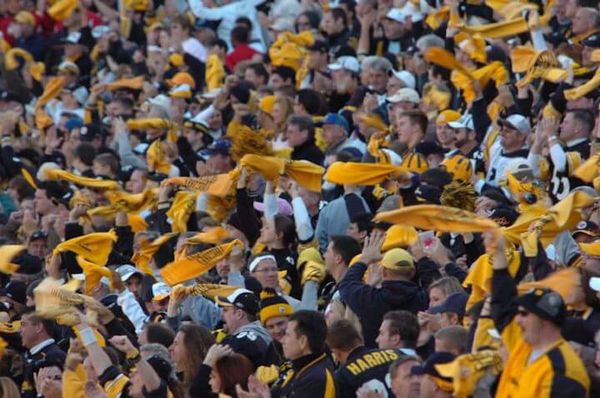 The Pittsburgh Steelers have a good team. That much was evident last season when they managed to finish with an 8-8 record despite losing Ben Roethlisberger for the season in Week One.
Fans had to be thinking at the end of the season, "Man, if Big Ben hadn't gotten hurt…"
Could we have been a Super Bowl team?
But why waste time speculating on what could have been when you can look forward to what still can be? Roethlisberger would come back, which meant the offense would be much better than it was in 2019. If the defense can hold up its end, this team could make some noise.
They have a shot at the division title (+140 via DraftKings). Fans have their hopes set slightly higher—like maybe the AFC and the Super Bowl. Are they that good, though?
Winning the AFC will not be easy with teams like the Kansas City Chiefs, Baltimore Ravens, Buffalo Bills, and Tennessee Titans to deal with. However, they also do not want just to make it to the Super Bowl. They want to win.
While their preseason odds were not bad (+2500), there were and are) plenty of teams with better odds.
Fans may see those odds as a good indicator and think maybe the Steelers have a chance. However, with seven teams having better odds and two others having the same odds, it was hard to say betting on the Steelers to win the Super Bowl had value.
But having value doesn't necessarily make a wager an advisable bet. If only there were an indicator or something that could tell us the future looks promising for the Steelers—and there is.
Sunday's Pittsburgh Steelers- Tennessee Titans Game Is More Important Than You Know
When the Pittsburgh Steelers and Tennessee Titans play Sunday, there will be a lot more on the line than just remaining undefeated. If history is any indication, the winner will play in the Super Bowl this year.
This game will mark the fifth time in the league's history where two undefeated teams faced off this late in the season (Week Seven or later excluding strike seasons). In each case, the winner of that game went on to play in the Super Bowl:
If history does indeed repeat itself, then the winner of Sunday's game will be in the Super Bowl this year. So—who is going to win the game? At the moment, PointsBet has the Titans listed as one-point favorites.
Theoretically, that means anyone could win. But who will?
The Titans have the No. 2 offense in the league (total yards and scoring). Ryan Tannehill appears to have found his mojo in Nashville and has continued to play well this season. Derek Henry is running the ball well, and Mike Vrabel may soon take the title of 'Evil Genius' away from Bill Belichick.
However, they are not nearly as strong on the defensive side of the ball. So far, they are giving up 400+ yards a game (26th) and 25.2 points/game (16th).
As for the Steelers, the offense is doing better than it did last year without Roethlisberger (30th in total yards). It is far from great, though (21st; 358.0 yards/game). However, they are making the most of the yards they do generate by scoring points (fourth; 31.2 points/game).
They may struggle to get into scoring position. However, more often than not, when they get there, they put points on the board. This will be important when playing a team with as much offensive firepower as the Titans.
They may not need to score much if the defense can continue its dominant ways. Heading into Sunday's game, they are ranked third in scoring (18.8 points/game allowed) and second in total yards (285.2 yards/game allowed). They are also eighth against the pass and second against the run.
Tennessee has been able to move the ball and score points this year. But they have yet to face a defense as tough as Pittsburgh's.
As far as the game goes, this one could easily go either way. Both are great at one thing and not so good at the other. So, it will all depend on who can take advantage of the other's weaknesses the most. But if you are leaning towards the Steelers this week, you should also consider taking them to win the AFC.
FanDuel has the Steelers odds to win the AFC listed as +600. However, you may want to think twice before going all-in and putting money on them to win the Super Bowl. Of the four previous times undefeated teams met this late in the season, the game-winner went on to win the Super Bowl twice.
So, while the winner may get to the Super Bowl, there is only a 50 percent chance they will win.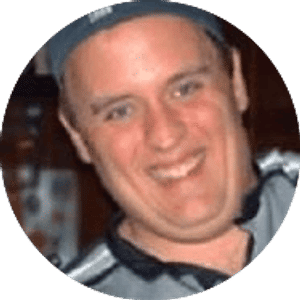 Travis Pulver
Travis a native-Texan which is where his love of football originated. But after moving around a lot when he was younger, he was able to develop an appreciation for the game and not just his favorite teams. He now lives in Indiana with his wife, Nicole, and two kids, Jackson and Addison. You can find him on Twitter at @FatManWriting.