Hornets vs Warriors Prediction: November 3, 2021
November 3, 2021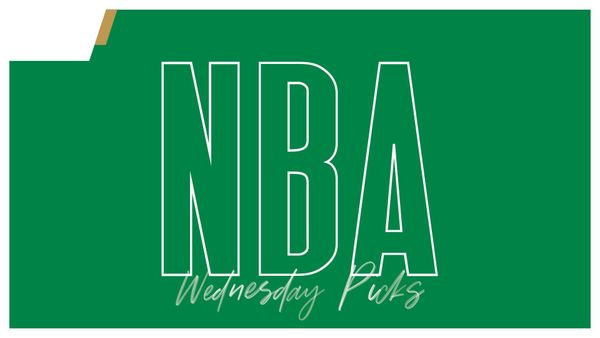 LaMelo Ball and his Charlotte Hornets head to Chase Center in San Francisco to face off against Stephen Curry and the red-hot Golden State Warriors. Charlotte has won five of its first eight games in 2021-22, and the Hornets are one of the pleasant surprises of the young season, while the Warriors have dropped just one of their first six contests. We're expecting a great battle between a couple of talented teams, so let's see what's the best NBA betting pick for this interconference matchup.
Hornets vs Warriors Against the Spread Pick
This game will be played at 10:00 PM ET at Chase Center
Why bet the Warriors:
✅ - The Hornets are off to a five-game road trip on the west coast, carrying the second-best offensive rating in the NBA. They are scoring 114.9 points per 100 possessions, but outplaying the Warriors' stout defense will be a tall order for James Borrego's boys. Golden State is yielding only 99.4 points per 100 possessions (5th in the NBA) along with 7.2 offensive rebounds (2nd). While the Hornets shoot a ridiculous 41.1% from deep, the Dubs allow their opponents to make only 30.5% of their triples.
✅ - LaMelo Ball has been Charlotte's best player over the last two weeks, averaging 20.1 points and 6.1 dimes per contest. This time around, he'll face one of the most aggressive defensive units in the league, while on the other side of the ball, he'll need to deal with one of the best shooters ever. Of course, Terry Rozier will try to take care of Stephen Curry, but from this point of view, the Hornets will have a long day in the office trying to slow down the Warriors' offense. Curry is racking up 28.7 points, 7.5 rebounds, and 6.5 assists per game. He'll be highly motivated to show who's an alpha dog in this matchup.
✅ - The Hornets' offense has been terrific so far this term, but their defense has been terrible for most of the time. Charlotte is yielding a whopping 112.5 points per 100 possessions, enough for the third-most in the league. The Hornets' D ranks 27th in field goal percentage (46.8%) and 22nd in assists per 100 possessions (24.7). Furthermore, the Hornets surrender 11.4 offensive rebounds per game (21st in the NBA).
General Info about Hornets vs Warriors
Where do the Charlotte Hornets play their home games?
The Hornets play their home games in the Spectrum Center.
Where do the Golden State Warriors play their home games?
The Warriors play their home games in the Chase Center.
Where can you watch Hornets vs Warriors?
You can tune into this game on NBA League Pass.
Where can you bet on Hornets vs Warriors?
USsportsbonus only work with the best sportsbooks in the US and all online betting sites listed on our site should be considered as recommended sites.
Hornets vs Warriors Predictions
When making predictions on Hornets vs Warriors games, bettors have a lot to think about. From scheduling spots to on-court matchups, bettors have to be on their game to win when betting on the NBA. This applies to the three main NBA betting markets: the point spread, total and moneyline.
Hornets vs Warriors Against the Spread Predictions
Point spread betting requires bettors to predict who is going to win and by how much they are going to win. Here, favored teams have points taken off of their total score, while underdogs have points added to their final number. Here, bettors have to understand the tendencies of the Hornets and Warriors to determine the final margin of victory.
Warriors vs Hornets Over/Under Betting
The over/under is all about how many points are going to be scored when the Warriors and Hornets go at it. Bettors are required to predict whether the combined score of both teams will be over or under the amount that sportsbooks have listed. A look at advanced metrics like true shooting percentage and pace are helpful when making these determinations.
Hornets vs Warriors Moneyline Predictions
Betting on the moneyline requires bettors to simply pick the winner of the game between the Golden State Warriors and Charlotte Hornets. There is no such thing as a sure victory in the NBA, but bettors have the option to wager on either the favored team or the underdog to win straight up when these two teams get together.
Bettors should constantly monitor the odds before betting on Hornets vs Warriors games. The odds regularly change for a number of reasons from when they are first posted to when a basketball game starts. It is up to bettors to understand why and to get the best odds they can to maximize profitability.
Live Streaming Warriors vs Hornets
Bettors who want to watch the Hornets and Warriors go at it on the basketball court are able to do so through several live streaming platforms. Bettors can use services like YouTube TV and Hulu to watch live basketball games throughout the season. And NBA League Pass is also an option for fans who want a basketball-specific option.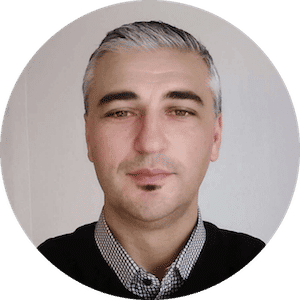 Admir
Admir aka "The Admiral" has been around the sports industry for more than two decades as a professional athlete and sports agent.