Warriors vs Grizzlies Pick and Prediction 3/28/22
March 28, 2022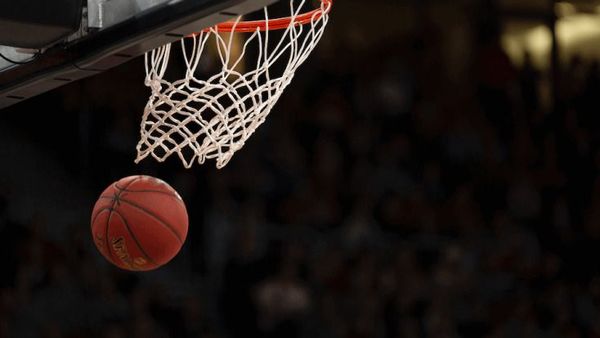 Despite the Memphis Grizzlies and Golden State Warriors being so far apart geographically, both are a part of the Western Conference. Here, Golden State Warriors vs Memphis Grizzlies play for potential seeding implications in the West. In this round of NBA picks, we look at this Western Conference clash and give you our best bet for what should be an entertaining game between two explosive teams.
Golden State Warriors vs Memphis Grizzlies Betting Pick
This game is being played at 8:00 PM ET at FedEx Forum
Why bet the Over:
✅ Both the Warriors and Grizzlies are explosive offensively with or without Steph Curry and Ja Morant. The Grizzlies have been especially lethal as of late, as they have scored 120 or more points in six of their last seven games. Expect them to continue to light up the scoreboard here.
✅ Golden State will have to contend with fatigue in this game, being on the second leg of a back to back. That will significantly impact them on the defensive end of the floor, as the Grizzlies should be able to get the looks that they want from the perimeter in this contest.
✅ The pace of the Memphis Grizzlies will help them to do enough to push this game over the total. Memphis plays with the sixth fastest pace in the NBA according to NBA's advanced stats, which will give over bettors a ton of chances for scoring in this matchup of elite offenses in the Western Conference.
Great promotions
Best Multi interface platform
Easy registration process
UP TO $1000 BONUS
General Info about Memphis Grizzlies vs Golden State Warriors
Do the Grizzlies and Warriors ever play in the playoffs?
Warriors vs Grizzlies is a matchup that could definitely happen in the playoffs during a season. Both teams are in the same conference, so they could play in the postseason without either team having to make the NBA Finals. How often that happens depends on the seedings each team earns each season.
What is the key to this game?
The key for the Grizzlies and Warriors is to get stops defensively. Both teams play at a fast pace during their games and have shown that they can shoot the ball this season. The team that does the best job of getting the opposing offense out of rhythm is in the best position to improve its record with a win here.
Can either of these teams win the championship this season?
It is definitely possible that these squads can take down the championship at the end of the season. The Warriors and Grizzlies both have the weapons necessary to win big games. But the NBA is extremely competitive, so it will be a difficult task for either squad to win enough playoff games to accomplish that.
Grizzlies vs Warriors Predictions
Games between the Warriors and Grizzlies are often fun to predict. With both teams boasting powerful scoring prowess season after season, Warriors vs Grizzlies is a great matchup to predict before sitting back to watch the two sides play basketball. Here, we will summarize the main betting markets that you can use to predict basketball games between the Golden State Warriors and Memphis Grizzlies.
Warriors vs Grizzlies Against the Spread Predictions
NBA fans bet against the spread on games all season long, more than they bet on perhaps any other market. The goal of the point spread is to even the playing field between two basketball teams. This is done by taking points from the final score of the favorites or adding points to the final score of the underdogs.
In Warriors vs Grizzlies spread bets, the goal is to pick which side will have the higher score after the point spread is applied. With NBA games featuring scoring runs and other shifts in momentum throughout, it is important to remember that the spread covers the full game in most cases and that a game is never decided until the final buzzer sounds.
Memphis Grizzlies vs Warriors Over/Under Betting
Golden State Warriors vs Memphis Grizzlies games can also be wagered on with the over/under market. This is one of the best markets for making every possession feel important, as every possession can help or hurt whichever side of the total is bet on. In the over/under, the sportsbooks will set a total number of combined points. Bettors have to predict whether the total score will be over or under that amount.
A big key to this market is looking at the way that teams have played during a full season. Their record isn't what matters, but their style of play is important. Teams who are the best at long distance shooting, for example, may be more likely to have high scoring games and reach the over more easily.
Golden State Warriors vs Grizzlies Moneyline Predictions
When the Warriors and Grizzlies play, both sides are looking to win the game. The moneyline market asks bettors to simply predict who will win Golden State Warriors vs Memphis Grizzlies contests. How the Golden State Warriors and Memphis Grizzlies play at home or when they visit opponents on the road can have a big impact on who comes out on top in this type of bet.
Strong presence in US
Wide range of betting options
Generous bonus offers
UP TO $1000 BONUS
Great promotions
Best Multi interface platform
Easy registration process
UP TO $1000 BONUS
One of the Largest Gambling Sites in the US
Offers Casino, Sportsbook & DFS
Great Promotions
UP TO $1000 BONUS
Grizzlies vs Warriors Odds
Fans should check the odds for Golden State Warriors vs Memphis Grizzlies games regularly before they tip off. Odds can change constantly depending on injuries or other news leading up to the start of a contest. And factors like home court advantage are also important to how the odds are made for matchups between the Golden State Warriors and Memphis Grizzlies.
Live Streaming Warriors vs Grizzlies
Golden State Warriors vs Memphis Grizzlies games can be streamed in a number of ways. Each side has their own home broadcast. Additionally, fans can use streaming services like YouTube and Hulu that often have a selection of NBA contests to watch. NBA League Pass is also an option for those who want a streaming option that is dedicated to the National Basketball Association only. To find out if your preferred streaming platform is carrying this contest, be sure to check their schedule ahead of time.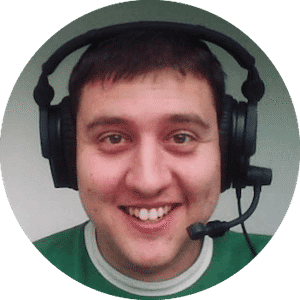 Jay Sanin
Jay Sanin is a sports writer and broadcaster from Albany, NY. He has covered sports betting and the gambling industry since 2013.