Fritz vs De Minaur Prediction: US Open Tennis Betting Picks
August 31, 2021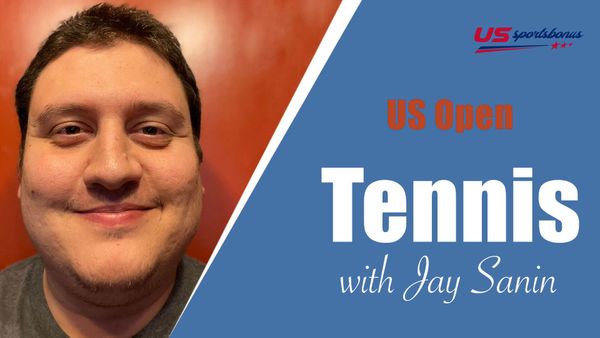 Fritz vs De Minaur is the final scheduled match of night two of the 2021 US Open. Both players come into this match struggling for form, which could make this contest a roller coaster throughout. In this edition of men's tennis betting picks, we look at Fritz vs De Minaur and offer our best bet for what could be a fun if unpredictable nightcap from New York.
Taylor Fritz vs Alex De Minaur Betting Pick
Fritz vs De Minaur Pick: Taylor Fritz to win (+138)
Taylor Fritz has struggled coming into the 2021 US Open, losing four straight matches coming into this match with Alex De Minaur. He started out 5-1 on the North American hardcourt swing post-Wimbledon, but fell apart over the last few weeks prior to the biggest tournament of the year for an American. Against a similarly struggling De Minaur, though, Fritz has a chance to right the ship.
If Fritz wants to end his losing streak and get a win in the first round of the US Open, he will need to do a better job of taking advantage when he creates break chances. Over his last four matches, the American has generated 23 break points but failed to convert on 16 of them. The fact that he was able to generate five break points against John Isner was encouraging, but if he can't seize those moments against a lighter hitter in De Minaur, he will live to regret it.
Alex De Minaur hasn't been playing great tennis either, going just 1-3 on the North American hard courts this summer. That record comes against a list of opponents that hasn't exactly been impressive either, as he has dropped matches to Steve Johnson, Gael Monfils and Nikoloz Basilashvili this summer. And if De Minaur wants to avoid meekly ending his North American hardcourt season, he will need to do a better job of protecting his serve.
Known as a strong returner, De Minaur has seen a troubling trend emerge during his last four matches. He has had to face more break points than his opponent in all four matches, being forced to defend 37 break points compared to just 19 for those four adversaries. In those points, De Minaur was broken 16 times to just five times for his opponents, which is alarming to say the least.
Fritz vs De Minaur is a matchup that has taken place four times previously, twice on the main tour, once in the NextGen Finals, and once at the Challenger level. In those encounters, De Minaur has come up victorious every time, not dropping a set to Fritz at any point. But the current struggles of De Minaur could very well prompt a change in the history between these two players.
Taylor Fritz and Alex De Minaur are by no means playing impressive tennis right now, but the game style of De Minaur really does not lend itself well to a dip in form. He is going to allow Fritz plenty of looks at breaking his serve, and Fritz should be able to take advantage enough to win a match where the crowd should be behind him. Take Fritz at plus money here and hope that he can take advantage of the Australian's current issues.
Fritz vs De Minaur Pick: Taylor Fritz to win (+138)
Can Daniil Medvedev win the US Open?
Daniil Medvedev definitely has a chance to win the US Open based on how he has been playing on hardcourts. Medvedev made quick work of Richard Gasquet in the opening round on Monday night, and got to play late at night to avoid the worst of the New York heat. As long as he holds up physically, he has a real shot to get it done.
What is going on with Stefanos Tsitsipas?
Stefanos Tsitsipas is the subject of a lot of scrutiny lately, as he is really bending the rules pertaining to taking bathroom breaks and other stoppages during matches. His combination of medical timeouts, bathroom breaks and racquet changes during his match with Andy Murray prompted Murray to say that he had lost respect for Tsitsipas after those tactics were used to help Tsitsipas come back from two sets down to beat Murray on Monday.
Should the ATP change its rules on bathroom breaks?
Given that the rules are currently being abused by Tsitsipas in what appears to be bad faith, it might be time for the tour to tighten up its rules on leaving the court. It will be interesting to see if any changes are made in the near future.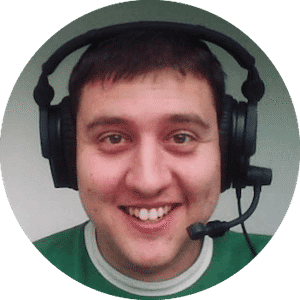 Jay Sanin
Jay Sanin is a sports writer and broadcaster from Albany, NY. He has covered sports betting and the gambling industry since 2013.