Djokovic vs Nadal Prediction: French Open Semifinal Picks
June 10, 2021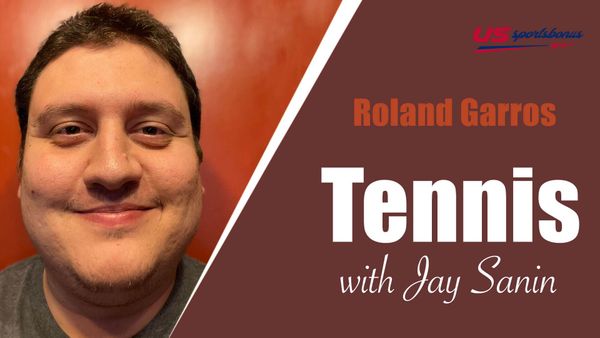 Djokovic vs Nadal is the second semifinal to be played on Friday at the French Open. One of these all-time greats will be going to the final of yet another Grand Slam. Either Nadal will play for his 14th French Open title, or Djokovic will hand Nadal just his third loss at Roland-Garros. In this round of tennis picks, we look at Nadal vs Djokovic and give our best bet for this clash of the titans in men's tennis.
Novak Djokovic vs Rafael Nadal Betting Pick
Djokovic vs Nadal Pick: Nadal -2.5 sets (+200)
Strong presence in US
Wide range of betting options
Generous bonus offers
$1000
Novak Djokovic has been thoroughly tested by a pair of Italians over the last two rounds of the French Open after cruising through his first three matches. He was pushed to five sets by Lorenzo Musetti before Musetti was forced to retire in the fifth set. And he blew a couple of winnable points in his third set tiebreak against Matteo Berrettini that forced him to play a fourth set.
In the last two rounds, Djokovic has had to play seven hours of tennis, compared to Nadal's five hours over the same two rounds. Heading into a matchup with Nadal at Roland-Garros, you do not want to be on the wrong side of a rest advantage, even if you are the world's number one player. It will be interesting to see if Djokovic gets off to a slow start against Nadal the same way he did in the final of this year's Rome Masters when he had a similar rest disadvantage.
Rafael Nadal has dropped one set at this year's French Open which, somehow, is a subpar run at Roland-Garros by his impossibly lofty standards at this tournament. He won his first four matches in straight sets, including a fun matchup with Italian phenom Jannik Sinner, before dropping a set to Diego Schwartzman in a four-set victory. Against Djokovic, Nadal will hope that things go as smoothly as they have been, though that will be anything but a given.
Nadal enters this Djokovic vs Nadal semifinal matchup having won 35 straight matches in French Open play. His last loss at this event came in 2015 to Djokovic in the quarterfinal round. But the King of Clay has never lost in a semifinal or final at Roland-Garros, and he is the firm favorite to keep that bit of history intact even if he comes into this match with an inferior ranking to that of his opponent.
Djokovic vs Nadal has been contested a whopping 57 times in the careers of these players, with Djokovic holding a 29-28 edge in this storied rivalry. But Nadal holds a 7-1 advantage when these two face one another at Roland-Garros, with the bulk of those matchups taking place between 2005 and 2015. Rafa has won five straight matches over Djokovic on clay dating back to 2017, winning 11 of the 13 sets they have played in those five contests.
While the skill and track record of Djokovic suggest that he is more than capable of winning this match against Nadal, it is Nadal's dominance at Roland-Garros that make him the best bet here. Expect Rafa to bring his absolute best in what is the biggest hurdle standing between him and title number 14 in Paris. He will eliminate the world's number one in straight sets and set up a tantalizing showdown with an up and comer in either Tsitsipas or Zverev.
Djokovic vs Nadal Pick: Nadal -2.5 sets (+200)
Strong presence in US
Wide range of betting options
Generous bonus offers
$1000
Who is going to win Tsitsipas vs Zverev?
Given how well he has played this clay season, Stefanos Tsitsipas should be able to get the better of Sascha Zverev en route to the final after Tsitsipas vs Zverev is done. Tsitsipas has been playing better tennis against tougher competition throughout this tournament, which will become clear as he uses his quality to knock out the German number one.
What are the current odds to win the French Open?
Heading into semifinal Friday, Rafael Nadal is the unsurprising favorite to win the 2021 French Open. The King of Clay sits at -182 odds to win his 14th Roland-Garros crown, while Tsitsipas and Djokovic are at +450. Alexander Zverev is the clear fourth choice to win the tournament, sitting at 12/1 odds.
Who has the better GOAT claim: Nadal or Djokovic?
The all-surface game of Djokovic makes him the best choice between these two in the GOAT conversation. Djokovic and Federer is probably the better debate, but Djokovic's longevity is going to become too much for Federer to overcome in that conversation as well.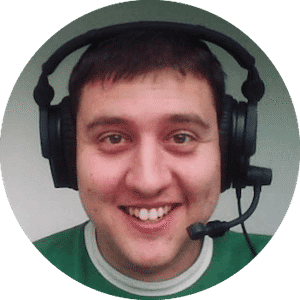 Jay Sanin
Jay Sanin is a sports writer and broadcaster from Albany, NY. He has covered sports betting and the gambling industry since 2013.