Tsitsipas vs Zverev Prediction: French Open Semifinal Picks
June 10, 2021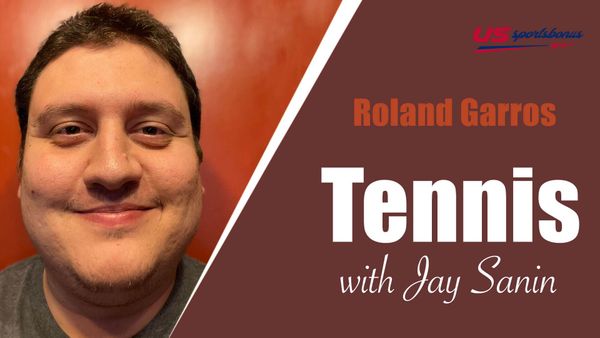 Tsitsipas vs Zverev is the first semifinal of the day on Friday at the French Open. Both of these up and coming stars in men's tennis have a golden opportunity on their hands in this match, as the winner has a chance to dethrone either Novak Djokovic or Rafael Nadal in the French Open final to win their first major. In this round of tennis picks, we take a closer look at Tsitsipas vs Zverev and give our best bet for this semifinal showdown.
Stefanos Tsitsipas vs Alexander Zverev Betting Pick
Tsitsipas vs Zverev Pick: Tsitsipas -2.5 sets (+210)
Strong presence in US
Wide range of betting options
Generous bonus offers
$1000
Stefanos Tsitsipas has dropped just one set to get to the semifinal round of this year's French Open. He took out Chardy and Martinez in straight sets to open his tournament, beat John Isner in four sets in the third round, and knocked out Carreno-Busta and Medvedev in straight sets to reach this point. Now, the Greek looks for a third straight top-15 win to gain entry into the final of a Grand Slam for the first time in his career.
For Tsitsipas, his biggest advantage heading into this match is his ability to protect his serve better than Zverev does on clay. Over the last year, while both players break serve at a nearly identical rate, Tsitsipas holds at a 5% better clip on this surface. And with Tsitsipas winning 74% of his service points against the elite return game of Medvedev last round, including 75% of his second serve points, Tsitsipas is clearly locked in on his serve.
Sascha Zverev was taken to a fifth set in the first round of this tournament, but hasn't dropped a set since. He was been dominant against Kei Nishikori and Alejandro Davidovich-Fokina in the last two rounds to get to this point. But Zverev is going to face a huge step up in competition in this match relative to what he has seen so far at Roland-Garros.
While Tsitsipas played three top-35 players in the last three rounds, including two top-15 players in his last two matches, Zverev has yet to play a top-40 player in this tournament. Nishikori and Davidovich-Fokina are both fringe top-50 players, but neither possess the firepower that Tsitsipas has. This allowed Zverev to be the aggressor at all times against them, something he won't have the luxury of being at all times against Tsitsipas.
Also worth noting is the ratio of each player in the winner and unforced error counts over the last few rounds. Against Isner, Carreno-Busta and Medvedev, Tsitsipas hit 54 more winners than unforced errors. Zverev, meanwhile, only hit two more winners than unforced errors against the trio of Laslo Djere, Nishikori and Davidovich-Fokina, and that was with Zverev able to control more points with his power advantage against a lesser group of opponents.
Tsitsipas vs Zverev has been played seven times previously, with Tsitsipas winning five of those matches, including the only encounter on clay. The last four matches between these players have been decided in straight sets, with Tsitsipas taking three of those two-set affairs. This will be the first time that these two rising stars have played at a Grand Slam, which will test the nerves of each player better than their previous contests did.
Right now, there just isn't a player performing better than Stefanos Tsitsipas on clay outside of Rafael Nadal himself. Tsitsipas has lost just three matches this clay season, with those losses coming to Nadal, Djokovic and a clay specialist in Ruud. Expect him to use his recent form against much better competition to get the better of Zverev in straight sets to set up an incredible final against either Djokovic or Nadal.
Tsitsipas vs Zverev Pick: Tsitsipas -2.5 sets (+210)
Strong presence in US
Wide range of betting options
Generous bonus offers
$1000
Who is going to win Djokovic vs Nadal?
The Djokovic vs Nadal match is likely going to go the way of Nadal, as he has only lost twice at Roland-Garros. But it isn't impossible for Djokovic to pull something special out of his hat, even if it isn't a likely outcome.
What are the current odds to win the tournament?
Nadal is the favorite to win the French Open heading into the semifinals. The King of Clay is at -182 to win the tournament, while Djokovic and Tsitsipas are each at +450 and Zverev is at +1200 to take the title.
Who will win more majors in their career: Tsitsipas or Zverev?
Neither player has won a major yet, but Stefanos Tsitsipas should win more majors when his career is over with. Tsitsipas has shown far greater poise in pressure situations and has the more consistent game overall to this point. That could change in the future, as both players are still young, but Tsitsipas would be the favorite at this point.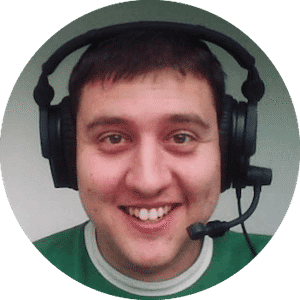 Jay Sanin
Jay Sanin is a sports writer and broadcaster from Albany, NY. He has covered sports betting and the gambling industry since 2013.