Djokovic vs Fucsovics Prediction - Wimbledon Betting Picks
July 6, 2021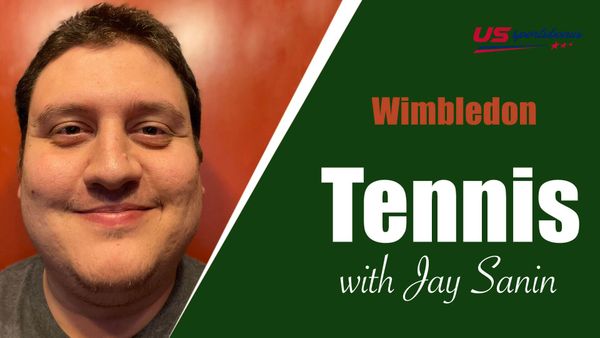 Djokovic vs Fucsovics is a match where the world's number one player will look to avoid an upset in the Wimbledon quarterfinals. Both of these players have played phenomenal tennis, but Djokovic comes into this match as a sizable favorite. In this edition of men's tennis predictions, we examine this Djokovic vs Fucsovics matchup and offer our best bet for what could be a tighter match than everyone expects.
Novak Djokovic vs Marton Fucsovics Betting Pick
Djokovic vs Fucsovics Pick: Fucsovics +2.5 sets (+220)
Novak Djokovic dropped one set in the first round of this year's Wimbledon, and has crushed the competition since. He has taken down Kevin Anderson, Denis Kudla and Cristian Garin in straight sets to reach this point. But there are some valid questions about how good the competition has been around Djokovic during this tournament.
Even with a favorable draw, Djokovic has won 88% of his first serve points, which has been good for the top spot in the tournament thus far on the men's side. His dominance when he gets his first serve in play gives him an edge against anyone, especially when he defends the way he has so far. He has broken serve 19 times, putting him in eighth for the tournament, which is impressive given how few sets he has played relative to other players still in the tournament.
Marton Fucsovics has exceeded expectations in a big way at this Wimbledon. He has beaten Diego Schwartzman and Andrey Rublev in his last two matches, with the Rublev victory being especially impressive. Rublev had beaten Fucsovics in nine straight sets dating back to the 2020 French Open, but Fucsovics turned that around with a five-set victory that saw him neutralize Rublev's offensive weapons.
For Fucsovics to have a chance in this match, he is going to have to play similarly on his first serve to the Rublev match. Fucsovics won 88% of his first serve points against Rublev, and wasn't challenged consistently. If he can put himself in advantageous positions with his serve, he could have a chance here.
Djokovic vs Fucsovics has happened twice previously, with Djokovic winning both meetings on hard courts. But Fucsovics did win a set in each of those matches, including a set in their match at the US Open in 2018. While Djokovic ended up winning both contests, the Hungarian has proven that he can at least hang with the best player in the world.
There is no denying that the world's number one player is superior to Marton Fucsovics heading into this quarterfinal matchup. Novak Djokovic is going to win this match, but Fucsovics should be able to nab at least a set here. At +220, there is a decent value in Fucsovics grabbing a set based on his history of doing so against Djokovic.
Djokovic vs Fucsovics Pick: Fucsovics +2.5 sets (+220)
What are Djokovic's odds to win Wimbledon?
Novak Djokovic is the favorite to win Wimbledon at -278 according to DraftKings Sportsbook. It would take the match of a player's life to steal this tournament away from Djokovic, as he looks extremely likely to finish off the channel double by winning the French Open and Wimbledon back to back.
What are Fucsovics' odds to win Wimbledon?
Marton Fucsovics is the biggest longshot to win Wimbledon, as he sits at 150/1 to win the tournament at DraftKings. Fucsovics has had a great tournament, but he is going to be fortunate to push Djokovic to his limit, let alone advance past him and win this tournament.
Can Hurkacz put up a fight against Federer?
Hubert Hurkacz can make Roger Federer work, but it is unlikely that he can make a real dent in the armor of Federer. Hurkacz is in uncharted waters at Wimbledon, while Federer will feel right at home on center court at this tournament. Federer should take care of business here.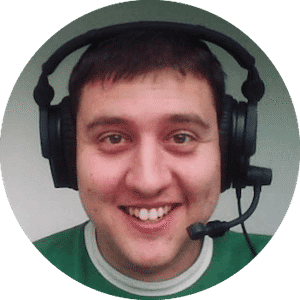 Jay Sanin
Jay Sanin is a sports writer and broadcaster from Albany, NY. He has covered sports betting and the gambling industry since 2013.