Djokovic vs Berrettini Prediction: Wimbledon Final Betting Picks
July 10, 2021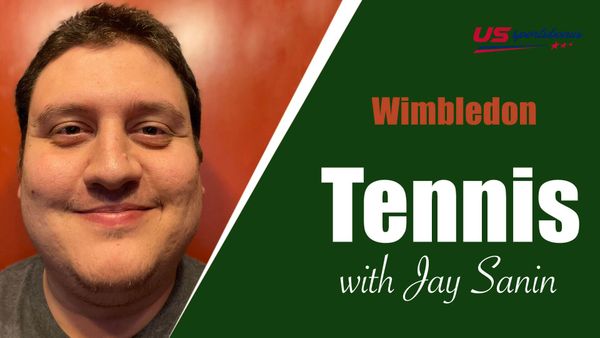 The 2021 Wimbledon final has arrived, after two weeks of really exciting tennis from the All England Club. On one side is the world number one, Novak Djokovic, looking for his 20th Grand Slam title and another notch in his belt for the GOAT debate. On the other, Matteo Berrettini, who will look to give Italy their first Wimbledon champion and get his first major crown. In this edition of tennis picks, we break down the Wimbledon final and provide our best bet for this match.
Novak Djokovic vs Matteo Berrettini Betting Pick
Djokovic vs Berrettini Pick: Djokovic -5.5 games (+107)
Novak Djokovic has been phenomenal during this year's Wimbledon, even by his own sky-high standards. The world number one has dropped just one set during this tournament, with that one set coming in the first round. Since then, he has won five straight matches in three sets, including his semifinal victory over Denis Shapovalov. While Djokovic was pushed in each set by the Canadian, Djokovic found an answer every time.
Shapovalov was a great opponent for Djokovic to face before going up against Berrettini. Shapovalov was hitting huge first serves and held at love seven times in the match, something Djokovic could very well see again against the Italian. But Shapovalov can hit winners from his forehand and backhand, while Berrettini is much more one-dimensional and relies more heavily on his forehand than his suspect backhand.
Matteo Berrettini avenged Roger Federer in the semifinal round of Wimbledon by beating Hubert Hurkacz in four sets to reach the final. Berrettini won 11 straight service games from the late stage of the first set into the third, snuffing out any chance that Hurkacz had to win another match on center court. Now, Berrettini stands one match away from closing out a perfect grass court season.
The concern for Berrettini in this match is whether or not he will be able to keep Djokovic from attacking his weak side: the backhand. If Berrettini can keep hitting corners with his first serve and force Djokovic to focus more on getting the ball back across the net rather than placing it in troublesome spots, Berrettini can keep himself in each set. But even one service game of poor service in a set could cost him dearly, as Djokovic could really get his hooks into the Berrettini serve.
Djokovic vs Berrettini has been played twice all-time, once at the 2019 ATP Finals and once at the 2021 French Open. Djokovic has won both of those matches, winning five of the six sets contested between the two. In those six sets, Berrettini has broken Djokovic just once, with Djokovic facing just four break points total.
Matteo Berrettini has played an incredible tournament, but Novak Djokovic is operating on an even higher level. Djokovic should be able to take advantage of the weakness of Berrettini and put him in more pressure situations than he is used to. Expect Djokovic to cover the 5.5 service games, just like he did in the French Open when these two met, even if he doesn't win in straights.
Djokovic vs Berrettini Pick: Djokovic -5.5 games (+107)
What does Berrettini need to do to beat Djokovic?
The most important thing Matteo Berrettini can do to beat Novak Djokovic is to keep on the front foot with his massive first serve. Berrettini can't afford to get into long rallies against Djokovic, or he will be picked apart and forced to hit backhands all day. If he can stick to serve-plus-one tennis in his service games, he can drag Djokovic into deep water.
What is the biggest challenge for Berrettini?
The biggest challenge for Berrettini is going to be controlling his nerves. He has never been in a major final before, let alone one against arguably the greatest player in the history of his sport. He will have to be sharp from start to finish, which makes keeping his cool imperative.
What is next on the tennis calendar?
The next marquee event on the 2021 tennis calendar is the Olympic games from Tokyo. In just a couple of weeks, the best tennis players on the planet will begin their fight for the gold medal, which could be the crowning achievement in the career of many of the participants in that tournament.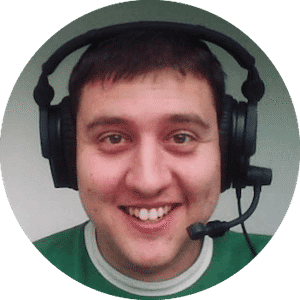 Jay Sanin
Jay Sanin is a sports writer and broadcaster from Albany, NY. He has covered sports betting and the gambling industry since 2013.