Could the Jacksonville Jaguars Be A Good Bet?
September 17, 2020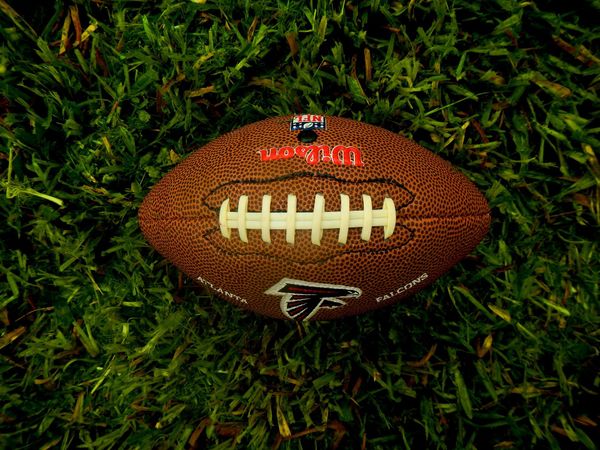 Expectations for the Jacksonville Jaguars were low. Calling them low would actually be grossly under-selling the perception of the team. They were not even remotely considered a dark horse candidate to win the Super Bowl, AFC, or even their own division.
But that doesn't really paint a complete picture of their expectations. Many sportsbooks had odds for the Jaguars to go winless this season—something that has only happened twice in the modern, 16-game season era (happened three other times—Cowboys in 1960, 0-11-1; Buccaneers in 1976, 0-14; Colts in 1982, 0-8-1).
With 16 games and so many things that can go right for them and wrong for another team on any given game day, they will surely win at least one. Right?
Most sportsbooks and many fans didn't seem to think so—despite the team going 6-10 last season. Could they have gotten that bad in the offseason? Did everyone else improve that much?
The Jacksonville Jaguars In Week One
As fans know now, following the Jags Week One win over the Indianapolis Colts, the answer to both questions is no.
Many favored the Colts to win the division since they added the one thing deemed missing in 2019—a quarterback. Philip Rivers has been one of the better quarterbacks in the NFL throughout his career. Assuming he bounces back from a disappointing season last year, the Colts looked like a great bet.
But then the same Philip Rivers the Chargers did not want back showed up on Sunday. His 363 yards were more than Jacoby Brissett had in a single game last year, but his two interceptions led to 14 points for the Jaguars in a game they lost by seven.
So, the question of the day is two-fold: Should the Jaguars be given credit for winning and be held in higher regard? Or should expectations remain limited since they did get a lot of help from Philip Rivers?
In rethinking the Jaguars, it is important to remember that they have only played one game at this point. How the Jags fare against the Tennessee Titans in Week Two will go a long way to clearing up the picture. But for now, there are a few things we can say about them:
Gardner Minshew may not be the next great superstar QB, but he is a capable quarterback.
Jacksonville's defense isn't nearly as good as the one they had back in 2017 and dismantled the last few years, but it has potential.
Getting rid of Leonard Fournette may not have been such a bad idea after all.
So, does that mean you should bet on them?
As far as a game by game basis goes, it will depend heavily on who they play. While the Jags did not play poorly in Week One, they were not facing one of the stronger teams. For now, the risk is not worth the reward.
The reward for winning the Super Bowl with their current odds at FanDuel being +17000 would be worth the risk. But do we really see them beating the Chiefs or Ravens to earn the AFC's slot or coming out on top against the 49ers, Seahawks, or Saints? Eh—not really. Consequently, it doesn't make much sense to take them at +10000 to win the AFC.
However, based on how the Colts and Texans looked in Week One, they might be the second-best team in the AFC. Tennessee is still the safe bet to win the division (+125). They didn't exactly dominate the Denver Broncos in their Week One matchup.
But if you wait until after the two play in Week Two and the Jags win, their odds will decrease from where they are heading into Week Two (+1200). Of course, if you bet on them now, keep it small since there is a good chance it will look like a terrible bet following Sunday's game.
Right now, it is too soon to say they are going to win anything. But the Jags are a good bet to cover their win total (Over 5.5, -115; Under 5.5, -105). From what we have seen from them and the teams on their schedule, it is not hard to imagine them beating the Dolphins, Bengals, Texans, Lions, Chargers, and Bears.
That would give them seven wins, which would make them not a good bet to make the playoffs (Yes– +590; No– -950)
This early in the season can be a trying time for gamblers. What can you really tell about a team after one game? Do you trust they might be good and roll the dice on them while their odds are longer and the payout greater? Or do you play it safe, wait for them to prove their worth, and place a bet when their odds are shorter?
Those are questions each gambler will have to answer for themselves.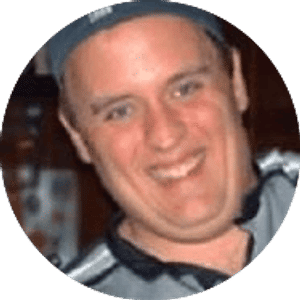 Travis Pulver
Travis a native-Texan which is where his love of football originated. But after moving around a lot when he was younger, he was able to develop an appreciation for the game and not just his favorite teams. He now lives in Indiana with his wife, Nicole, and two kids, Jackson and Addison. You can find him on Twitter at @FatManWriting.