Caesars Sportsbook pens deal with Buffalo Bills as official sports betting partner
January 17, 2022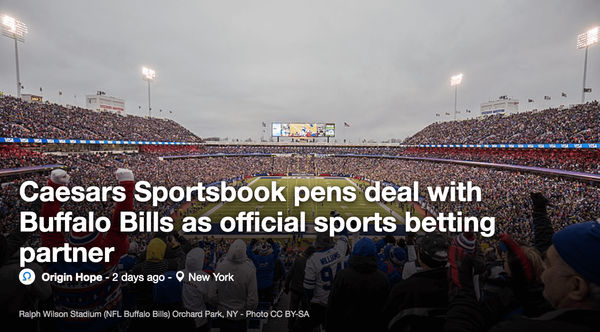 The Buffalo Bills and Caesars Entertainment, Inc. signed a multi-year deal on Saturday (January 15, 2022) to establish Caesars Sportsbook the Buffalo Bills' Official Mobile Sports Betting Partner.
The collaboration includes 'fit for a Caesar' unique customer experiences, valuable sponsorship assets, and Caesars Sportsbook name rights to a new sportsbook-style premium club lounge at Highmark Stadium.
More details
Features on the new club, which will be located in the northwest corner tower of the existing Business Class Club, will be accessible before the start of the 2022 Buffalo Bills season.
Additionally, Caesars Sportsbook gains permission to utilize official Buffalo Bills logos and marks, as well as access to a broad variety of VIP experiences and hospitality resources to grant access to Caesars Sportsbook wagers via the Caesars Sportsbook app's unification with the industry-leading loyalty program, Caesars Rewards.
"This partnership gives us the opportunity to connect with one of the most passionate fan bases in all sports," Co-President of Caesars Digital Chris Holdren explained.
"We're ready to welcome Bills fans into the Caesars Empire and offer them access to best-in-class hospitality experiences through our Caesars Sportsbook app as we continue to expand our footprint across the state of New York and beyond."
This agreement also includes broadcast and online content through Bills' platforms, TV-visible in-game signage, and exposure to exclusive fan activations at Highmark Stadium, as Caesars Sportsbook expands its presence beyond Western New York all the way to Southern Ontario.
Moreover, fans attending the Bills' Wild Card postseason game against the New England Patriots will also be able to win a co-branded hat.
"The Caesars Sportsbook app is a premier sports betting app that connects sports fans and delivers best-in-class experiences," Pegula Sports & Entertainment Sr. Vice President of Business Development Dan Misko stated.
"We're very excited to work together with Caesars to engage Bills fans throughout Western New York and Southern Ontario, bringing these unique experiences right to their fingertips. We look forward to the new attraction Caesars will bring to Highmark Stadium next season, and to working with Caesars Sportsbook for many years to come."
Another partnership
Earlier last week, Buffalo Bills had also revealed a similar partnership with FanDuel. As part of the agreement, FanDuel gains access to official Bills marks and trademarks, as well as other media assets, marketing slots, and signage at Highmark Stadium.
FanDuel also became a partner of Bills by the Numbers, a Buffalo Bills podcast hosted by Steve Tasker and Chris Brown. The podcast usually talks about club updates as well as critical fantasy matchups.
One of the first sportsbook operators approved by New York State
On the day mobile sports wagering went active, Caesars Sportsbook was one of the first sports betting providers to start in the state of New York.
The users and other eligible sports enthusiasts in New York State can download the Caesars Sportsbook app on iOS or Android and place bets on their favorite teams.
Caesars Sportsbook is the only application in the state that benefits sports bettors with Tier Credits and Reward Credits which can be used to access unparalleled experiences across the Caesars collection of properties and collaborations.
Betting on the NFL
It's the playoff seasons for the NFL and with that comes a lot of sportsbook promos. Odds boosts, risk-free bets, matched bets and much more. Check out our NFL promos guide.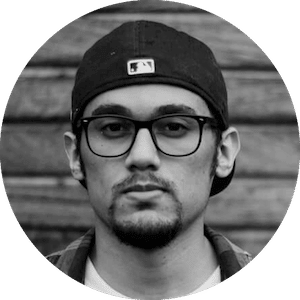 Gus Anderson
Gus Anderson is a gambling wizard. As a kid he dreamt about becoming a Tennis, Hockey and Golf professional but ended up as a gambling professional with focus on both sports & casino.