ATP Tennis Betting Picks – Paris Masters Day 4
November 4, 2020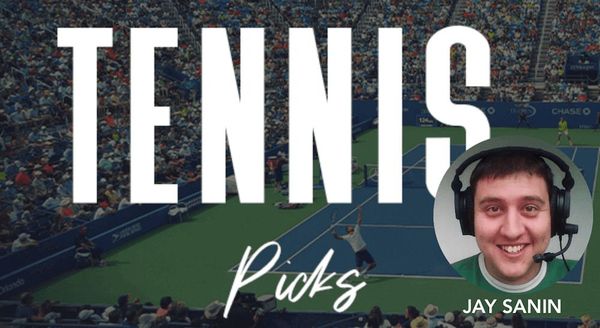 In the fourth day of the ATP Paris Masters, players will look to advance from the third round to the quarterfinals. Among those players are Pablo Carreno-Busta, who would expect to be at this stage of a Masters 1000 event. Also included is Norbert Gombos, who would not normally expect to be here. In this round of ATP tennis betting picks from Paris, we look at the matchup between those two players in Paris.
Pablo Carreno-Busta vs. Norbert Gombos
Pablo Carreno-Busta continues to play great tennis since the tour restart. He has won two matches in this tournament, both of them coming in straight sets. After beating the French Open's breakout star in Hugo Gaston, he knocked out Jan-Lennard Struff to follow it up. Carreno-Busta has been able to absorb pace nicely, something that came in handy in a big way against Struff.
So far in Paris, Carreno-Busta has faced just three break points in two matches. He gave a break away against Gaston in the very first service game of their opening round match. Since then, he has saved each of the two break points that he has faced in the tournament. If he can protect his serve that proficiently again in this match, he should cruise to victory and into the Paris quarters.
Norbert Gombos has already won four matches at the Rolex Paris Masters. Two of them came in the qualifiers, where he beat Uruguayan Pablo Cuevas along with Radu Albot. In the main draw, he has defeated Marco Cecchinato from Italy and David Goffin. Gombos has won eight of the nine sets that he has played in this tournament so far, including a straight sets win over a highly ranked player in Goffin.
It is necessary to evaluate the strength of opponent when talking about Gombos' run in this tournament so far. Cuevas and Cecchinato are clay court specialists who do not pose any sort of threat on hard courts. And Albot and Goffin are struggling for form in the worst way. Even though the win over Goffin sounds good on paper, Goffin is currently an opponent who has lost five straight matches dating back to the US Open.
Gombos and Carreno-Busta have played two tour level matches against one another lifetime. Each player has won one of those matches, with Gombos winning indoors in Montpellier in three sets earlier this year. It is worth considering, though, that Montpellier is not as important an event on the tennis calendar as the Paris Masters, and a better Carreno-Busta could show up with more ranking points on the line.
While Gombos has had a nice run against a favorable draw in Paris, Carreno-Busta's form is undeniable at this point in time. The Spaniard has been dominant on serve in a way that makes his return game especially lethal. Expect Carreno-Busta to win in straight sets here in order to keep himself fresh for what should be a challenging final few rounds from Paris.
Pick: Pablo Carreno-Busta -1.5 sets (-121) over Norbert Gombos
How do great players lose several matches in a row?
In tennis, form is so important to a player's success. And with tournaments having a single elimination format, there is no surprise that a player who is out of form can lose multiple times in a row. For a player like David Goffin, a lack of form combined with the current uncertainty in the world can really throw a player off of their game.
How many players are left in the Paris Masters?
Right now, there are 16 players left in the draw in Paris. That number will be cut from 16 to eight after play concludes on Thursday. From there, the quarterfinals will take place on Friday, with subsequent rounds to follow shortly after that. Top players like Rafael Nadal and Sascha Zverev still highlight the field.
Can Carreno-Busta still make the tour finals?
Yes, Pablo Carreno-Busta can still make the year end ATP Finals in London. He has to win this tournament in Paris in order to give himself a chance. Meanwhile, Diego Schwartzman is the only player who can take that spot away from Carreno-Busta. Schwartzman leads the Spaniard in ranking points, and can clinch a spot should Carreno-Busta falter.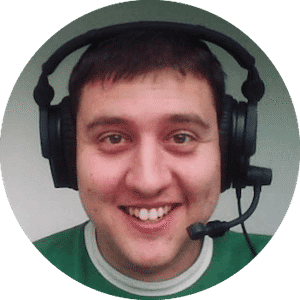 Jay Sanin
Jay Sanin is a sports writer and broadcaster from Albany, NY. He has covered sports betting and the gambling industry since 2013.