2020 NFL Draft Day 1 Results and Day 2 Plays
April 23, 2020
I hope you had as much fun as I did with the first round on Thursday night. We had some completely expected and some completely unexpected. Let's look at how we did.
DraftKings Special NFL Draft Promo
20% PROFIT BOOST ON NFL DRAFT MARKETS
Example:
– You bet $20 on Chase Young (+2000) to be the first overall pick in the Draft
– Chase Young is selected first overall and you would normally win $400
– With the profit boost, you will now win $480
20% Profit Boost + $1000 BONUS for new customers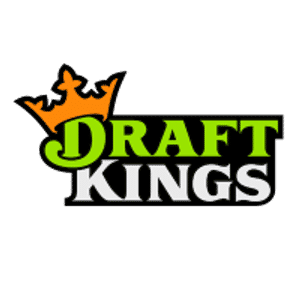 $1000 bonus
✅ Philadelphia Eagles – first selection at wide receiver -143
✅ Las Vegas Raiders – first selection on offense -200
✅ Cleveland Browns – First Selection On Offensive Line -305
✅ New Orleans Saints – First Selection On Offense +110
✅ Jordan Love – over pick 17.5 -110
✅ Jordan Love – over pick 19.5 -110
✅ D'andre Swift – over pick 26.6 -167
✅ Henry Ruggs – first WR selected +250
✅ Jalen Reagor – to be selected top 32 -143
✅ Brandon Aiyuk – to be selected top 32 -115
✅ Over 5.5 Round 1 wide receivers -115
There's not a whole lot to say. We bet these because they were the expected outcomes, and these worked out.
❌ New York Giants – first selection on defense -110
❌ Baltimore Ravens – first selection on offense -125
❌ Miami Dolphins – first selection on defense +520
❌ Arizona Cardinals – First Selection On Offense -250
❌ Mekhi Becton – under 8.5 -134
❌ Mekhi Becton – First OL selected +200
❌ Isaiah Simmons – under 6.5 -152
❌ Denzel Mims -150 to be selected top 32
The single largest unfortunate occurrence was Simmons falling to the Cardinals at 8 overall, this cost us a pair of bets. We knew the Becton bets were real long-shots in the week leading up to the draft. The Seahawks were the culprit on our Ravens bet bricking, as they passed on Queen only to take a different linebacker graded as a day 3 player by most. The positional route would likely have changed for the Ravens does this not occur.
💸 Indianapolis Colts – first selection on offense -152
💸 Houston Texans – First Selection On Defense -143
💸 Jonathan Taylor – over pick 37.5 +103
💸 Jonathan Taylor – first RB selected +200
💸 Albert Okwuegbunam – first TE selected +1600
💸 Cole Kmet – over pick 44.5 -137
💸 Denzel Mims -167 to be drafted ahead of Tee Higgins
💸 Xavier McKinney – first S selected -200
With all of these still extremely live and already returning some profit, day 2 will be even more fun than day 1!
I'm back to the Draft Kings sports book for overnight lines leading up to the Friday portion of the NFL Draft.
Jalen Hurts – Over 55.5 +110
Jacob Eason – Over 49.5 -110
With the consensus and expected top four quarterbacks coming off the board on Thursday, we should see a fairly considerable tier break before the next one comes off the board as the grading from teams won't dictate a rush for the next group. It would be mildly shocking to see either Love or Eason go in the first half of the second round, but would be wholly shocking to see both go in that span. I see this as a pair of bets to take with a split being the most likely outcome but having a very realistic chance of winning both while losing both would be the true upset.
Bengals second drafted player – on offense -167
The Bengals got their cornerstone quarterback in Joe Burrow with the draft's first pick, now to address protecting him and helping Joe Mixon find some space. I believe this will be an offensive lineman. There is a specific prop for that at +110 but I feel the trade off to cover the wide receiver outcome is a better value to just take the blanket of all offense.
First S Drafted – Xavier McKinney -200
With McKinney slipping out of the first round, the odds have slipped back to -200 and once again becomes the top value on the betting board. The next closest safety, Grant Delpit, sits at +400.
This completes the viable plays with the offerings on DraftKings. To expand a little bit I have pivoted to the Fan Duel sportsbook and will lock in some offerings there.