2022 NFL Draft Betting Odds
January 5, 2022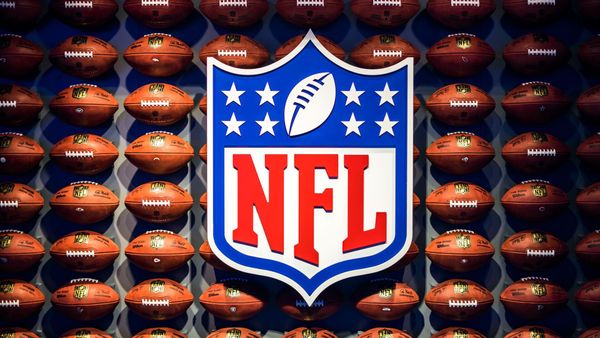 The odds for the NFL draft 2022 have started to come out with the number 1 Draft Pick odds first out.
With the glorious three day spectacle that is the NFL draft we will be able to pause our new anxieties and fears, and go back to a familiar and positive anxiety, and that is prognosticating how the 2022 NFL draft will play out. Starting on April 28th all NFL teams will until April 30th pick their future stars and set the platform for the year and/or years to come.
On to how to attack the NFL Draft 2022
With the dozens upon dozens of props available for the draft, and our trigger fingers likely being *extremely* itchy from lack of opportunity to bet, it's going to be instrumental to distinguish between the highest value and highest probability bets and the leans we have that don't bring the same value or probability. I personally could identify a lean on just about every betting prop, and I've taken literal days to narrow this piece down to my top NFL 2022 draft bets. I've used the DraftKings sportsbook for the lines and betting options.
NFL 2022 Draft Odds
| | | |
| --- | --- | --- |
| Number one Pick | Team | DraftKings Odds |
| Aidan Hutchinson | Michigan | -110 |
| Kayvon Thibodeaux | Oregon | +110 |
| Evan Neal | Alabama | +750 |
| Kenny Pickett | Pittsburgh | +1000 |
| Malik Willis | Liberty Flames | +3000 |
| Matt Corral | Ole Miss | +3000 |
| DeMarvin Leal | Texas A&M | +3500 |
| Kyle Hamilton | Notre Dame | +4000 |
| Derek Stingley Jr. | LSU | +4000 |
| George Karlaftis | Purdue | +5000 |
| Ikem Ekwonu | NC State | +5500 |
| Jordan Davis | Georgia | +7500 |
| Tyler Linderbaum | Iowa | +10000 |
| Kenyon Green | Texas A&M | +10000 |
| Garrett Wilson | Ohio St. | +12000 |
| Chris Olave | Ohio St. | +13000 |
Looking back at Picks for the NFL Draft 2021 Team Props
Looking back at last years Team and Player Props this is what we had. Once the odds are out for Team and Player props we will start to list new picks for the NFL Draft 2022.
This cluster of recommended bets will be based on what specific player and/or side of the ball a given team will select with their first pick.
Philadelphia Eagles – first selection at wide receiver -143
This is a bit of an obvious one and these are two dots that are somewhat easy to connect. Carson Wentz was able to lead this team to the playoffs last season with *checks notes* Greg Ward as the only viable wide receiving option on the roster with Desean Jackson and Alshon Jeffery lost to injury. Enter what could turn into one of the best and deepest wide receiver draft classes in a generation and we get a perfect marriage. It would be prudent for the Eagles to tab their future top wide receiver with this pick, perhaps Jalen Reagor, Denzel Mims, Justin Jefferson or Brandon Aiyuk. I expect them to address this needy position multiple times in this draft, starting with their first selection at 21st overall.
New York Giants – first selection on defense -110
The Giants are a team set at quarterback and slotted to pick 4th overall and the only non quarterback players any teams are likely considering in this range are on the defensive side of the ball. CB Jeff Okudah is not a need after the free agency signing of Bradberry, but he will likely be their top rated player available when they come on the clock (Okudah is +1600 for this pick if you want a punt with huge return). The far and away most likely selection is the draft's ultimate athletic freak in LB Isaiah Simmons.
Indianapolis Colts – first selection on offense -152
The Colts picking at 13th puts them squarely in a spot to address a need at either offensive tackle or wide receiver. Left tackle Anthony Costanzo is at the twilight of his career and left tackle will be a hole sooner than later, and they could see a player like Andrew Thomas fall to them a hint later than expected. If none of the top four rated tackles get here, they will be able to address their need at wide receiver. With an aging and fragile TY Hilton atop the depth chart by a mile and a lost rookie season from Parris Campbell, they very well could take one of the top three rated wide receivers in the draft in league circles. Those players are Jerry Jeudy, Ceedee Lamb and Henry Ruggs.
Baltimore Ravens – first selection on offense -125
The Ravens will be looking to add another playmaking weapon at 28th overall to make the passing aspect as easy as possible for Lamar Jackson. This is not unlike the Eagles with the Ravens having only second year and fragile Marquise Brown offering any level of production in 2019. Many draftniks are projecting an edge player at this slot but the team seems to be singing a different tune with belief they can address that position later in the draft. The same group of wide receivers listed for the Eagles would be a home run pick for the Ravens if one were to slip to them.
Las Vegas Raiders – first selection on offense -200
Despite the added juice to take the offense here, the Raiders are a clear marriage for one of the top three wide receivers in the class, the same group listed with the Colts. They pick 12th, one slot before the Colts and they likely get their choice of the three. The need and group of players available can't be understated as an absolute perfect marriage.
Miami Dolphins – first selection on defense +520
This is a mind blowing figure at +520 despite their need at the quarterback position. What is not baked into this figure is the fact that they possess two later first round picks in this class and could easily make a trade after selecting a defensive player to nab their guy Justin Herbert. Don't get me wrong, there's a greater than 50% that their first selection is a quarterback, but I truly believe that figure is much higher than the 19% that would make this a level play from a value perspective. Take the plunge on the best value for a team prop.
These are bets on where a specific player will be selected in the draft, over or under a given pick number. Also included are positional props, in which we get a line on which player will be the first selected from a given positional grouping. I will address each play under their positional umbrella, starting with the offensive side of the ball.
Jordan Love – over pick 17.5 -110
It seems improbable and an error in the evaluation process to tab Jordan Love as a first round pick at all, let alone one in the top half of the round. Given his absolute ceiling as the fourth quarterback off the board, it is simply attempting to project quite a reach for any team to take the plunge in the teens. This is a player that I believe will be a massive bust, and the higher the cost, the bigger the mistake for the team that drafts him. Particularly when there are a trio of better prospects available after him in Jake Fromm, Jalen Hurts and Jacob Eason.
D'andre Swift – over pick 26.6 -167
Jonathan Taylor – over pick 37.5 +103
Jonathan Taylor – first RB selected +200
The Swift bet is a bit of a no brainer for me as the league is in a state of devaluing the running back position from a draft capital standpoint, and while I rate Swift as the second best back in this class, it would likely take more than one team to invest in the position in the first three quarters of the first round for this under to hit. This brings us to the best back in the class and a prospect on the level of Saquon Barkley in Jonathan Taylor. A complete back whose toolbox overflows, he truly sets himself apart from the remainder of the class. He is the one back in the class that should be a first round pick, and we get real value across the board on his props.
Henry Ruggs – first WR selected +250
We are hearing a buzz from league execs putting an emphasis on speed and Ruggs brings a heaping helping of that. I personally don't believe he is anywhere near Jeudy or Lamb as an overall prospect but he is the fastest of the group, which will be something Gruden and the Raiders might attack as they select the draft's first wide receiver. This is a value play as I believe the trio of wide receivers carry very similar probabilities of being the first one off the board but Ruggs is the one carrying a 5/2 return. Easy value here.
Albert Okwuegbunam – first TE selected +1600
Cole Kmet – over pick 44.5 -137
This is not at all a tight end class to write home about and there are at least three other tight ends that could be the first one off the board at the position. There simply isn't anything special about Kmet as a player and by my view, it would be quite an upset to see a team spend second round capital on a player whose ceiling is in the range of "good enough." There is just one tight end in the class whose athletic testing lapped the field, and that was Okwuegbunam. His 4.49 40 yard dash time was one that just smoked the field and his speed score is untouched by his peers. With the league embracing more analytic and metric based evaluation, I would be interested in Okwuegbunam anywhere at +200 or better. With the actual being +1600, it is the best value available in draft props across the board.
Mekhi Becton – under 8.5 -134
Mekhi Becton – First OL selected +200
Mekhi Becton is an absolute mountain, and is my pick to be the first offensive lineman off the board in this draft. The 6'7" 360 lb tackle is as nimble a player his size can be for pass protection, and has strength to suit the size whether it is to maul in the run game or to stymie edge rushers. Tristan Wirfs is his competition to be the first lineman selected and while it is close, I do believe they have this line incorrect. I believe Becton is easily off the board by the 8th pick and that it is before Wirfs. The +200 figure as the first lineman selected is both a more likely than not scenario and a screaming value.
Isaiah Simmons – under 6.5 -152
Kenneth Murray – over 21.5 -110
Simmons is something of a no brainer bet to attack, as even if we account for trade movement, the athletic freak comes off the board before a tier drop in talent after the sixth pick. Laying -152 juice attempts to account for the probability of it, but falls well short. Murray on the other hand is a late first round talent that is simply in the wrong class to be a top 20 selection. It is still likely the talented but work in progress player is selected on day 1, but it will be on the tail end of it and could easily fall to the onset of day 2 as well.
Xavier McKinney – first S selected -200
Much like Simmons above, the clear cut top safety in the class is the only surefire first round player at the position. The -200 juice attempts to account for the probability of him being the first safety taken, but falls considerably short. By my estimation, this should be at -1000 or greater and we have a superb value in laying only -200.
Be sure to give feedback on Twitter at @ussportsbonus and @tjcalkins. Let's have fun with the draft and pick up some profit in the process!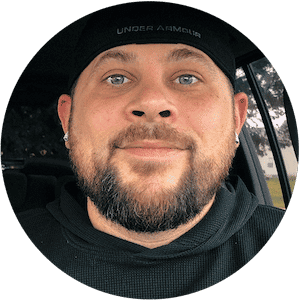 TJ Calkins
TJ Calkins was raised in a gambling loving household. He knew how to handicap horse races and follow line movements well before his tenth birthday. While sports betting remained a passion into adulthood, poker and Daily Fantasy Sports also became passions and remain as such today.