2020 French Open Betting Picks – Round 4, Day 2
October 3, 2020
The first half of the French Open quarterfinals are set. Jannik Sinner, Rafael Nadal, Diego Schwartzman and Dominic Thiem punched their tickets on Sunday. On Monday, four more players look to join them in the round of eight. Included in the list of players looking to reach the quarters on Monday are Grigor Dimitrov and Stefanos Tsitsipas. They will meet in a star-studded matchup, which we will focus on in this round of French Open betting picks.
Grigor Dimitrov vs. Stefanos Tsitsipas
Grigor Dimitrov has had a dream path to the round of 16 at Roland-Garros. He has played just eight sets, and won all of them to this point. He started with a three-set win over Gregoire Barrere. He then defeated Andrej Martin in straights before a two-set win over Roberto Carballes-Baena. Carballes-Baena was forced to retire in that match, saving Dimitrov from additional time on court.
Dimitrov has only been broken four times to this point in the tournament. In his most recent match against Carballes-Baena, Dimitrov didn't face a break point. But against Stefanos Tsitsipas, the Belarusian player can expect a more difficult time trying to hold his serve. With Dimitrov only landing over 60% of his first serves in one of his three matches so far, he will need to be more precise to keep Tsitsipas off-guard.
Stefanos Tsitsipas survived a major scare in the first round of this tournament. He needed five sets to defeat Spaniard Jaume Munar. Since then, though, he has not dropped a set out of the five that he has played. He beat Uruguayan clay courter Pablo Cuevas in three sets in the second round. He then won the first two sets against Aljaz Bedene before Bedene retired from the match.
After his five-set scare against Munar, Tsitsipas has been dominant on his serve. The Greek player has been broken just one time in five sets since the first round. Against Grigor Dimitrov, he is likely to experience more hardship while serving. But Tsitsipas' confidence is trending upward after finally getting his feet under him at Roland-Garros, which could spell trouble for his opponent here.
These two players have only faced each other once in their careers. That matchup came at a grass court exhibition match in 2018. Dimitrov won that match in straight sets. But it should be noted that these two players were in very different places in their careers at that time. And with that match coming on grass, during an exhibition no less, it has very little bearing on what we could see in this contest.
The reality of the situation in this match is that both players are going to have a tougher time than they have over the last couple of rounds. Service games will no longer feel like a sure thing, as there will be a much more gifted returner across the court than what these players have seen recently. Both players have too much quality to get blown away in straight sets in this match, so today's French Open selection is the over 37.5 service games total between these two quality opponents.
Pick: Over 37.5 service games (-112)
nj

pa

mi

wv

in

co

il

tn

va

ia

dc
When is it a good idea to bet the over in tennis?
There is no set criteria for betting on the over in a tennis match. That decision should be made based on the matchup between the two players on the court in a given match. Some players have clear matchup advantages over others that lend themselves to tennis picks that lean toward the under. In this case, both players tend to trade momentum with their opponents, and the over is a prudent choice.
What makes French Open betting different than betting other tournaments?
The French Open is the only tournament on a clay court all year that features best-of-five set matches. Given the longer rallies on clay courts, it is the ultimate test of tennis endurance. With multiple players retiring in the third round, there is no doubt that Roland-Garros takes a more physical toll on players than other events.
Is single match betting a better idea than futures betting?
Again, when to place certain types of tennis bets should always be done on a case by case basis. If there is value in the futures market for a tournament, it is a good idea to pursue it. If there is not, there is always money to be made on single match outcomes.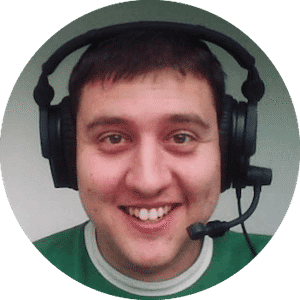 Jay Sanin
Jay Sanin is a sports writer and broadcaster from Albany, NY. He has covered sports betting and the gambling industry since 2013.