2020 French Open Betting Picks – Round 3, Day 2
October 1, 2020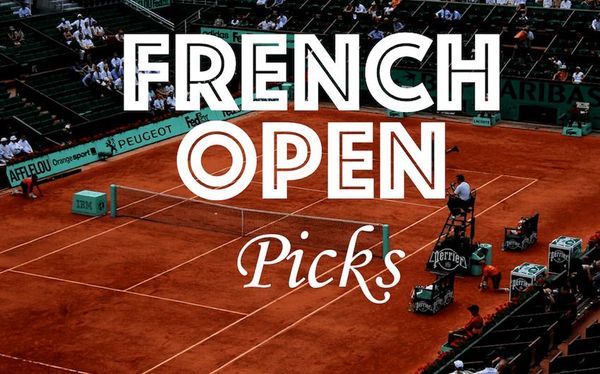 When you think of countries that produce great clay court tennis players, Spain has to be at or near the top of the list. The country that is responsible for Rafael Nadal has plenty of other talented players in its ranks on the red clay. And in the second day of the third round of this year's French Open, two of those Spaniards will face one another. In this round of 2020 French Open betting picks, we focus on a battle of Spanish stars and look for a seventh straight winning pick at Roland-Garros.
Roberto Bautista-Agut vs. Pablo Carreno-Busta
Roberto Bautista-Agut has won six out of six sets through the first two rounds in Roland-Garros. He started with a win over a French opponent in Richard Gasquet. In round two, he swept Attila Balazs of Hungary. In those six sets, he has only lost a total of 15 service games, an average of 2.5 service games lost per set. But Bautista-Agut is going to face a much tougher opponent in Carreno-Busta in this match.
Beyond the inferior competition to this point in the French Open, Bautista-Agut playing mostly mistake-free tennis has contributed to his success. He has managed 62 winners to just 30 unforced errors in his two matches. His opponents each poured in over 30 unforced errors each against Bautista-Agut. Against Carreno-Busta, the world number 10 can expect cleaner tennis from the opposite side of the court.
Pablo Carreno-Busta has also won all six sets that he has played in this tournament. The Spaniard defeated John Millman in round one. He followed that up with a straight sets win over Argentinian Guido Pella. Carreno-Busta has been just as dominant as Bautista-Agut so far, dropping just 16 service games in his two straight set wins. And like Bautista-Agut, this Spaniard can also expect more of a challenge in the third round.
So far in this tournament, Carreno-Busta has been broken just three times in two matches. All three of those breaks came in the third set against John Millman. But a look at the statistical output of these two Spaniards suggests that there will be plenty of break chances for both players in this matchup of top-20 players.
On clay courts over the last year, neither Bautista-Agut or Carreno-Busta rank in the top-40 on tour in service hold percentage. Carreno-Busta has held serve in just over 75% of his service games on clay this past year. Bautista-Agut is even worse, holding at just over 73% on the dirt. Against high quality opponents in this match, there should be plenty of break chances on both sides.
These two players have an extensive history against one another. They have completed five competitive matches against one another lifetime. In those five matches, no match has been settled in straight sets. This includes a five-set encounter in the 2015 US Open and a three-set match on the clay in Rome.
With both players being entirely breakable on clay courts, and their history of going the distance against one another, the over 38.5 service games market is the way to go in this contest from a tennis betting perspective. Expect these two players to split the first two sets, as their familiarity with one another will prevent one player from getting too far ahead of the other in what will be a memorable match.
Pick: Over 38.5 service games (-122)
Strong presence in US
Wide range of betting options
Generous bonus offers
Get $1000 bonus
Great promotions
Best Multi interface platform
Easy registration process
Get $1000 bonus
One of the Largest Gambling Sites in the US
Offers Casino, Sportsbook & DFS
Great Promotions
Get $1000 bonus
Does the over usually hit in Grand Slam matches?
The total number of service games played in a Grand Slam match can vary wildly. Some matches are mismatches and tend to go under the total. But matches where two players are close in talent can go way over the listed totals. The fact that there are five potential sets to be played lends itself to overs in some cases, but this should be taken on a case-by-case basis when making tennis picks.
Does it matter how many sets are played?
When betting on the number of service games played in a match, it does not matter how many sets are played. All that matters is the total number of service games played for the purposes of that market. It is possible to bet on the total number of sets played, but that is a different bet type entirely.
How do I bet on the French Open near me?
Bettors need to be aware of the rules related to sports betting in their states before attempting to place a wager. Some states allow online betting, others allow only in-person betting, and some states do not allow sports gambling at all. Bettors who want to wager on the French Open should check their state laws as a first step.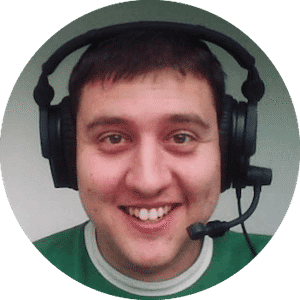 Jay Sanin
Jay Sanin is a sports writer and broadcaster from Albany, NY. He has covered sports betting and the gambling industry since 2013.