2020 French Open Betting Picks – Quarterfinals, Day 1
October 5, 2020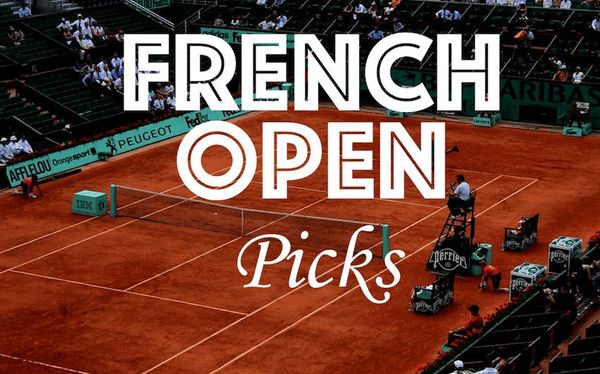 The French Open's men's draw is down to just eight players. This means that only the best clay court players in the world remain with hopes still alive to win. And when you think of great clay court tennis players, Diego Schwartzman and Dominic Thiem are two of the first players to come to mind. In this round of French Open betting picks, we focus on the quarterfinal match between those two clay court greats.
Diego Schwartzman vs. Dominic Thiem
Diego Schwartzman has had a dream run into the quarterfinals at Roland-Garros in 2020. The Argentine has won 12 of 12 sets to this point in the tournament. Schwartzman has yet to face an opponent in the top-40 in the world in this tournament. His toughest opponent to this point has been Miomir Kecmanovic. But this match against the back-to-back runner up in Thiem will be a bigger test for Diego.
Schwartzman has done a good job of getting off the court quickly for the most part. Only one match has taken him longer than two hours and three minutes. That match was a 2:39 straight set win over Norbert Gombos. That match featured a first set tiebreak, the only time Schwartzman has faced a tiebreak to this point in the tournament. The diminutive world number 14 has broken serve 34 times so far this tournament and has been broken 12 times.
Dominic Thiem was cruising through the 2020 French Open, until he faced a major scare in the round of 16. The Austrian had won nine of nine sets leading up to the fourth round. When he went up two sets on world number 239 Hugo Gaston, it looked like he would go 12 for 12 on sets. But Thiem dropped two sets against Gaston and had to grind out a five-set win over the Frenchman to keep his tournament alive.
Before the Gaston match, Thiem had put together an incredible tournament. He defeated Marin Cilic in straight sets to start his campaign. Then, after a straight set win over Jack Sock, he beat clay court grinder Casper Ruud in three sets. Few players have gone through a path of reputable players the way Thiem has so far at Roland-Garros, but the Gaston match prompted some questions about the Prince of Clay.
Thiem had stated that he was not feeling 100% in the match against Gaston. Given that Sascha Zverev recently said that he was experiencing symptoms of illness during his loss to Jannik Sinner, speculation about Thiem's condition has been all over the place. As a result, it remains to be seen what we will get from Thiem as he looks to win two more matches to get to his third straight Roland-Garros final.
Schwartzman and Thiem have an extensive match history against one another. They have played eight times all-time, with Thiem winning six of those contests. On clay, Thiem has won three of four encounters. Thiem has won seven of the nine sets that these two have played on this surface, with all of Thiem's wins over Schwartzman on clay coming in straight sets.
In this match, Thiem's ability to hit through the court better than Schwartzman is the difference. Both players can chase down virtually any shot that their opponent throws at them. But the battle tested Thiem has a 136-83 winners advantage over Schwartzman in this tournament. He will extend that advantage by hitting through Schwartzman en route to a three or four-set victory to get back to the semifinals.
Pick: Dominic Thiem -1.5 sets (-110) over Diego Schwartzman
2020 French Open Betting FAQ
What does it mean to bet plus or minus 1.5 sets in tennis?
Betting on a player plus or minus 1.5 sets when making tennis picks means that you are predicting that the margin of victory in a match will be over or under 1.5 sets. If you are backing a player minus 1.5 sets, you are predicting that they win by two or three sets in a match. If you are backing someone plus 1.5 sets, you are predicting they lose by one set or win the match.
Why are some players better on clay courts?
Clay courts cause the ball to move slower than hard and grass courts. Because of this, players are required to hit shots with different angles to open up space to hit winners. Some players are better at doing this than they are hitting for power the way that they have to on grass and hard courts.
Is Dominic Thiem the heir to Rafael Nadal at Roland-Garros?
It has been said that Dominic Thiem is going to win the French Open regularly once Rafael Nadal can no longer win it. But given Nadal's performance at the French Open in 2020, it doesn't look like Nadal is giving up his position as the King of Clay anytime soon.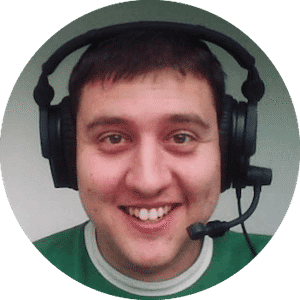 Jay Sanin
Jay Sanin is a sports writer and broadcaster from Albany, NY. He has covered sports betting and the gambling industry since 2013.