Zverev vs Nishikori Prediction: French Open Picks
June 6, 2021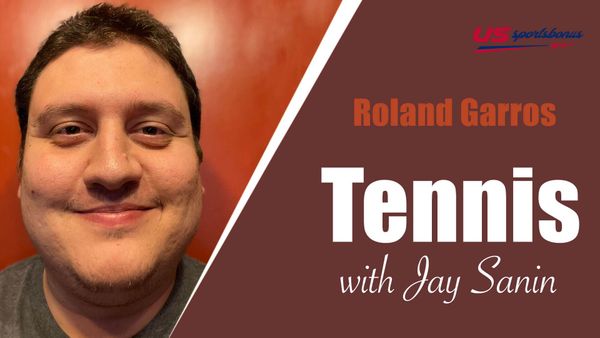 Zverev vs Nishikori is the night match in the Sunday French Open slate. With the curfew rules in Paris, the match will be played in an empty Chatrier, which has looked and felt positively eerie during the first week of the tournament. In this round of tennis picks, we look at Zverev vs Nishikori and make our best bet for another night match at Roland-Garros.
Alexander Zverev vs Kei Nishikori Betting Pick
Zverev vs Nishikori Pick: Nishikori +2.5 sets (-139)
One of the Largest Gambling Sites in the US
Offers Casino, Sportsbook & DFS
Great Promotions
$1000
Sascha Zverev got through a difficult first round match over Oscar Otte in the first round, beating his fellow German in five sets. But Zverev has cruised since then, beating Safiullin and Djere in straight sets to get to this fourth round clash with Kei Nishikori. Improvement in the performance of the Zverev first serve has been a key to his tournament getting easier as it has progressed.
In round one against Otte, Zverev failed to get 60% of his first serves in play, yielding more double faults and forcing him to grind out more rallies. But the German has got at least two-thirds of his first serves into play in the two rounds since, allowing him to dictate things from an earlier juncture in more points. Against Nishikori, he will need to continue to stay in rhythm while serving, as Nishikori can really make players work with his return game.
Kei Nishikori has played two five-set matches so far during this French Open, going the distance in each of the first two rounds. But he caught a break in the third round, when his opponent Henri Laaksonen had to retire after the first set. Now, Nishikori comes into his showdown with Zverev having received almost an extra full day of rest, which could benefit him in a match that could go on for a while.
The Nishikori serve doesn't allow him to completely escape pressure in his own service games, as he faced double digit break points in each of his first two matches over the past week. But Nishikori also forced an average of 24 break points against Giannessi and Khachanov in the first two rounds. If he can get anywhere close to those numbers against Zverev, he could very well win this match outright.
Zverev vs Nishikori has been played five times previously, with Zverev winning four of those five matches. It should be noted, though, that three of those five matches went three of a possible three sets including two of their three clay court encounters. The only clay court match between the two that did not go the distance took place in Madrid, where the altitude greatly benefits Zverev and his big first serve.
For this Zverev vs Nishikori matchup, expect both players to take a set early in what should be a grinder of a match. Nishikori is the more poised player and should benefit from the quiet and slower conditions during the unique night session. Expect him to snag a set and cover the 2.5 sets handicap, win or lose.
Zverev vs Nishikori Pick: Nishikori +2.5 sets (-139)
One of the Largest Gambling Sites in the US
Offers Casino, Sportsbook & DFS
Great Promotions
$1000
Does Sinner have a chance against Nadal?
Technically speaking, Jannik Sinner does have a chance against Rafael Nadal. But Nadal should easily outclass him en route to the next round. Nadal has looked incredible so far this week, while Sinner has had his rough moments though he has performed admirably overall.
Will Berrettini beat Federer?
It is entirely possible that Matteo Berrettini will beat Roger Federer. Federer looked outclassed at times by Koepfer, even though he managed to win that match in four sets. Expect the power of Berrettini to give Federer a lot of trouble either way.
Can Struff upset Schwartzman?
The biggest surprise left in the men's draw has to be Jan-Lennard Struff. And with Diego Schwartzman's issues getting the ball through the court, it is always possible that he get upset. But Schwartzman should be able to pull through if he can grind Struff down the way that he does most opponents on this surface.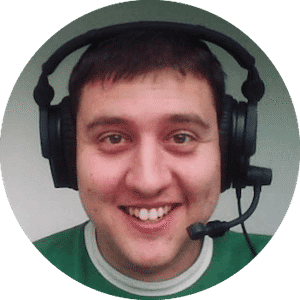 Jay Sanin
Jay Sanin is a sports writer and broadcaster from Albany, NY. He has covered sports betting and the gambling industry since 2013.