Yankees vs Tigers Predictions
April 23, 2021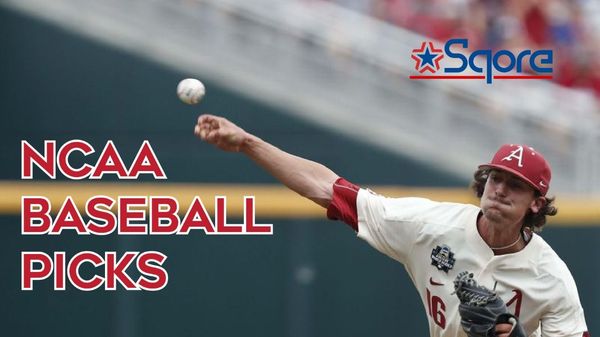 The Detroit Tigers and New York Yankees will face off in a game that is sure to bring storylines from both sides of the field. The Yankees haven't started the season like fans hoped and they will hear it if the Yankees lose games to a Detroit Tigers team that isn't thought of as being very good.
We are here to bring you the best possible predictions for this entire Yankees vs Tigers series. That means profitable and insightful picks for the run line, over/under, and moneyline. Don't miss out on the best New York Yankees vs Detroit Tigers predictions in the industry.
Yankees vs Tigers Run Line Pick
This game will be played at 7:05 PM ET in Yankee Stadium
Why bet the over 7.5 runs?
📣DET - Tarik Skubal (L) vs. NYY - Gerrit Cole (R)
✅ It'll be Gerrit Cole and Tarik Skubal on the mound in this game with a 7.5 over/under. The Yankees are massive -305 favorites, so Vegas fully expects them to easily win this game. I agree, but I think the Yankees do enough offensively to hit the over by themselves. You also have to expect the Tigers to put up at least a run or two. This number is far too low.
✅ Detroit Tigers SP Tarik Skubal is not a very good starting pitcher. He's given up a combined .371 wOBA over the past two seasons against both righties and lefties. The Yankees remain one of the more lethal lineups in baseball and it's pretty reasonable to think they will put up eight of their own runs against Skubal and the lowly Tigers bullpen. Giancarlo Stanton and Aaron Judge are two of the best hitters in baseball against lefties and they're surrounded by seven other guys with .320+ wOBA's against lefties.
✅While Gerrit Cole will likely shut down the Tigers for the most part, I still think they score two or three runs at least. Cole isn't perfect and this ballpark can give away runs at times. I love the over in this game and recommend you dive in before the line hits 9 or 9.5. The Yankees and Tigers are going to matchup in a game that will likely be high-scoring and I fully expect double-digit runs here.
📈 Over is 34-14-4 in Yankees last 52 games vs. a team with a winning % below .400.
General Info about New York Yankees vs Detroit Tigers
Where do the New York Yankees play their home games?
The Yankees play their home games in Yankee Stadium.
Where do the Detroit Tigers play their home games?
The Tigers play their home games in Comerica Park.
Where can you watch the Tigers vs Yankees?
You can tune into this game on MLB.TV.
Where can you bet on the Yankees vs Tigers?
USsportsbonus recommends BetMGM Sportsbookto get the best odds and betting options on the game. Click the BetMGM link on this page and get a $600 risk-free bet bonus.
Yankees vs Tigers Predictions
Intro about predictions
Yankees vs Tigers Run Line Predictions
Betting against the run line is a wager unique to baseball, so don't be worried if you are unfamiliar. This is a way for baseball to set their type of spread, almost always using (-1.5) and (+1.5) runs. This is a wager that is sometimes popular, often depending on the moneyline odds. When one team is heavily favored, bettors will often look to bet the run line instead.
With the Yankees being a much better overall team, this could certainly be one of those spots. For example, let's say the Yankees are massive -300 favorites in this game. Instead of betting that, they might be (-160) to win by (-1.5) runs. This is a way to get a better price, but the Yankees must win by two or more runs to cash the wager. On the flip side, a (+1.5) wager on the Detroit Tigers would allow them to either win the game or lose by a single run.
Make sure to check out the Yankees vs Tigers run line predictions above as we will be sure to let you know if this is a wager worth considering or not. The Yankees and Tigers might be in different parts of the MLB, but this is a game that either team can win. You will not want to miss out on the picks and odds above.
Detroit Tigers vs New York Yankees Over/Under Betting
When you don't have a strong feeling on which team will win the game, you can choose to wager on the over/under. Betting the over/under comes down to picking whether the Yankees and Tigers will combine for more or less than a certain amount of runs. That number is set by the sportsbooks and will adjust as action comes in heavier on one side.
For example, let's say the Tigers vs Yankees over/under is set to 9.5 runs. A wager on the over would call for 10 or more total runs scored while a bet on the under would require nine or fewer total runs scored. This is the second-most popular way to wager on MLB games and a very fun way to wager.
Make sure to check out the Detroit Tigers vs New York Yankees over/under betting predictions above. This is going to be a great game and the pitchers will be dueling from start to finish. You will not want to miss out.
Yankees vs Tigers Moneyline Predictions
The moneyline is a wager that you're likely aware of if you have bet on any of the American sports. Allowing you to ignore the over/under and run line, the moneyline requires you to simply pick which team will win the game. This can seem like the best bet of all, but you have to make sure the odds are correct.
The moneyline is only a wager to consider on occasion, and you can be sure we will let you know when that is. Make sure you keep updated with the Yankees vs Tigers predictions and picks above as we will updating them all series long.
We are here to bring you the best possible Yankees vs Tigers moneyline predictions above. Depending on just how steep these odds are, the moneyline could either be the wager to make or one to ignore. We will bring you predictions to make sure you can profit while tuning in.
Detroit Tigers vs New York Yankees Odds
Odds in the MLB tend to slide around a bit, though drastic line movement seems to be a bit rare. However, it certainly happens when a pitcher is changed or a key hitter is scratched. More often than not, line movement for MLB games is due to action coming in heavier on one side than the other. In turn, it's our job to know how to react and to know whether we should lock the bet in or wait it out.
You can expect top-of-the-line Detroit Tigers vs New York Yankees odds and predictions above as we break down every part of this game. Early in the season, teams are still hesitant about overworking their starters. That means digging into the bullpens, which many refuse to do. Check out the best run line and over/under predictions above.
Live Streaming Yankees vs Tigers
The United States currently doesn't offer any live streaming options when it comes to sportsbooks and MLB games. With that being said, it's really only a matter of time until things change as the legal landscape of sports betting in the states is under constant progress. We will be the first one to let you know when things do change, so don't feel the need to look elsehwere.
For now, you have a couple of different options when it comes to live streaming Yankees vs Tigers. The easiest of which is MLB.TV, which will give you access to every game across the league. You can also sign up for a paid streaming site, which will give you access to more than just baseball games. Just make sure to add-on the MLB package.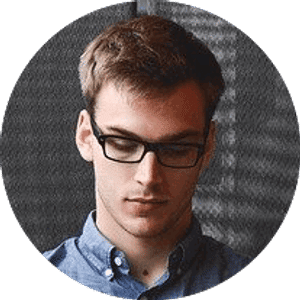 Jake Williams
Jake Williams is a sports gambling expert. He's been writing in the sports betting and DFS industry for over a decade. He specializes in MLB and NBA, along with College Basketball and College Football.