Wynn plans to launch an online sportsbook in Massachusetts
August 10, 2022
Craig Billings, Wynn Resorts CEO, reaffirmed Wynn's plan to launch a mobile sportsbook in Massachusetts on the company's second-quarter earnings conference call on Tuesday.
Since the 2019 opening of its Encore Boston Harbor property, Wynn has been focusing on online sports betting launch in Massachusetts.
Officials from Wynn claimed the company is planning to be one of the industry leaders.
"We have the land base presence there, and you've seen market share from fellow market participants in places where they had brick and mortar presence, this obviously warrants prioritizing Massachusetts," Billings said.
Wynn's losses
Initially, Wynn had aimed to compete against other US industry gambling giants such as FanDuel, DraftKings, Caesars, and BetMGM. But earlier this year, Wynn changed its course and started to dramatically reduce spending on general player acquisition and instead focus on pulling in long-term, high-value clients.
Despite having a more conservative approach to ad spending, Wynn Interactive reported operating losses of $105 million, roughly double the amount from the same period last year. According to Julie Cameron-Doe, Wynn's CFO, the company's EBITDA burn rate also increased while marketing expenses decreased. Not only that, in the first half of 2022, Wynn Interactive still lost more than $160 million.
Wynn has a lower market share than the market leaders. In New York, Wynn Interactive, which houses WynnBET, the company's online sports betting branch, is having difficulty capturing market share. Compared to FanDuel Sportsbook, which handled $135.6 million in sports wagers, WynnBET recorded an online sports wagering handle of $2.4 million for the week ending May 1.
New path
However, Wynn still believed that Massachusetts will be different. "Massachusetts was always an important bootstrapping event for WynnBet," Billings said.
Under the state's recently passed sports betting law, Wynn, MGM, and parent company Penn Entertainment of Barstool Sportsbook are guaranteed two online sports betting licenses.
Within the next three to six months, Massachusetts' online sportsbooks are expected to open for business. The first bookstores in the state, including one at Encore Boston Harbor that is almost finished, may start operating soon.
"Sports betting will soon be a significant opportunity for property-wide acquisition in Boston," added Billings.
Similar to other providers of online sports betting, Wynn sees WynnBet's digital sportsbook as a means of luring customers to its more lucrative online casino.
Although Massachusetts's legalization of internet casinos is probably years away, Wynn sees the upcoming sportsbook launch, along with the success of its brick-and-mortar casino, as the first step to becoming a state leader in digital gambling.
From Q2 2021 to Q2 2022, operating revenues at Encore Boston Harbor increased by roughly $45 million, from $162 million to $210.2 million thanks to COVID-19 restriction repeals.
The promising news for the United States stood in stark contrast to Macau's poor performance, where the pandemic has caused a stop-and-start response that has severely reduced income.
Despite the bad news, Wynn is still planning for its casino-resort project in the United Arab Emirates.
Wynn disclosed its plans to build an integrated resort with gambling amenities in January. This resort will be located on Al Marjan Island in Ras Al Khaimah, a renowned tourist spot in the United Arab Emirates. This project will become Wynn's first phase in spreading its brand to the Middle Eastern and European markets.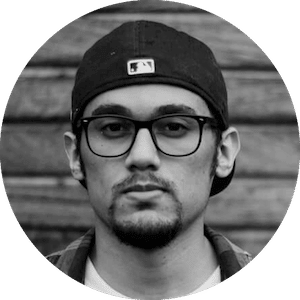 Gus Anderson
Gus Anderson is a gambling wizard. As a kid he dreamt about becoming a Tennis, Hockey and Golf professional but ended up as a gambling professional with focus on both sports & casino.