Wizards vs Kings Predictions
March 16, 2021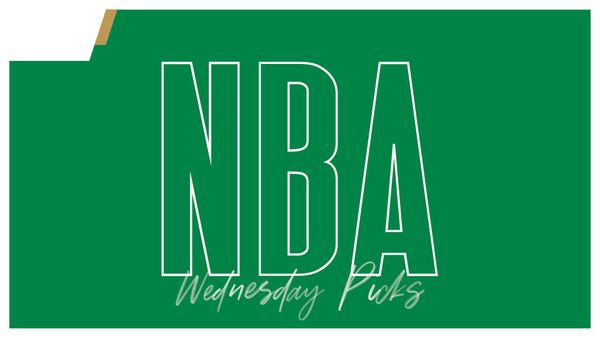 Wizards vs Kings Pick: Wizards -2.5
The Washington Wizards and Sacramento Kings are both franchises remembered for having explosive offenses. With both teams having sustained eras of quality offense, fireworks between these two sides can never be ruled out. In this edition of NBA picks, we look at the game between the Sacramento Kings and Washington Wizards and give you our best bet for what could be a real shootout.
Sacramento Kings vs Washington Wizards Betting Pick
This game is being played at 7:00 PM ET at Capital One Arena
Why bet the Wizards:
✅ Wizards vs Kings is going to come down to which team can put up the most points, as both teams are severely lacking on defense. Since Bradley Beal's return, the Wizards have been incredible offensively, and should be able to rack up the points against a Sacramento team that has been disinterested in getting stops.
✅ Sacramento is dealing with some injuries to a couple of big men that could hurt them here. Hassan Whiteside and Marvin Bagley are both ailing, which could make things even easier for the Wizards to score the basketball.
✅ On the flip side, Washington is getting healthier and healthier. In addition to Bradley Beal, the Wizards finally have Davis Bertans back. Known as the Latvian Laser, Bertans provides another threat from behind the three point line that will hurt the Kings.
General Info about Washington Wizards vs Sacramento Kings
Will offense decide Wizards vs Kings?
In a lot of ways, the offenses will decide who wins games between the Sacramento Kings and Washington Wizards. But this contest could come down to which team strings together a couple of stops given how offensively focused both sides are.
Where do the Washington Wizards play their home games?
The Washington Wizards play their home games at the Capital One Arena in Washington DC. There, they have been the home for some exciting basketball thanks to players like John Wall and Bradley Beal.
Where do the Sacramento Kings play their home games?
The Sacramento Kings play their home games at Golden 1 Center in Sacramento, CA. Each season, teams visit Sacramento, CA as a part of their west coast road trips, with Sacramento, CA joining Los Angeles and Golden State as a part of that trip.
Can Wizards vs Kings happen in the playoffs?
Yes, it is possible for the Sacramento Kings and Washington Wizards to meet in the postseason. For that to happen, both teams would need to make it to the NBA Finals. Since the Wizards are based in the Eastern Conference and the Kings are based out West, that would be the only way for them to meet in the playoffs.
Kings vs Wizards Predictions
One of the most fun ways to enjoy Wizards vs Kings games throughout the season is to make predictions on them. There are several betting markets that allow basketball fans to do this, with bettors having a virtually limitless list of options to choose from when placing bets. Here, we will break down the most popular forms of NBA betting, so you are familiar with them before placing wagers of your own.
Wizards vs Kings Against the Spread Predictions
The point spread market not only asks which team is going to win a game, but by how many points they will win it. For Wizards vs Kings games, the point spread is one of the most commonly bet on markets. Here, bettors can predict whether the favorite will win by enough points to cover the spread or if the underdog will keep the game close or win outright.
As an example of this type of bet, let's say that the Sacramento Kings are a two-point favorite against the Washington Wizards. In that case, the Kings would have two points taken from their final score. The team with the higher score once that spread amount was removed would win in this bet.
Sacramento Kings vs Wizards Over/Under Betting
With Wizards vs Kings usually being a game where offensive stats are plentiful, betting the over/under can be a tricky proposition. The goal of this type of bet is to predict whether the combined scoring by both teams will be over or under the amount set by bookmakers before the start of the game.
With both sides having so much offensive ability, the natural reaction is to take the over in games between Sacramento and Washington. But bettors should evaluate these teams against the total every time they play a game and avoid letting their preconceived notions get in the way.
Washington Wizards vs Kings Moneyline Predictions
The moneyline is both the easiest and hardest betting market to get the hang of. On one hand, it asks a very simple question, with that question being which team will win a given basketball game. But it also requires bettors to alter the amount they risk depending on who they bet on in Wizards vs Kings games.
For example, if the Kings are a -200 favorite over the Wizards, you would have to bet $200 on the Kings to win $100 if they won the game. If the Wizards were a +150 underdog, a $100 bet on them would yield $150. Navigating that difference in investment amount requires some math and some serious diligence.
The odds for Wizards vs Kings games are typically tight, as both teams are capable of winning against one another. One thing bettors should know is that the odds for games between the Sacramento Kings and Washington Wizards can change for a number of reasons. Injuries, player rest and betting patterns at different sportsbooks can lead to odds shifting one way or the other leading up to game time. The goal of any bettor should be to get the best odds they can for every bet they make.
Live Streaming Wizards vs Kings
Whether a Wizards vs Kings game takes place during the regular season or postseason, there is usually a way to live stream the contest. Both the Washington Wizards and Sacramento Kings have live streaming options through their local broadcast partners. On top of that, streaming services like Hulu and YouTube TV often offer streaming for NBA contests. And for those who want a more NBA-specific streaming option, NBA League Pass is available and covers nearly every game during the regular season.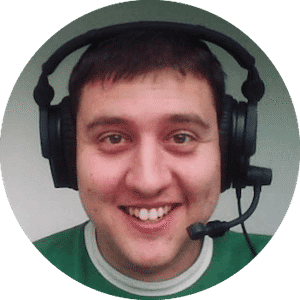 Jay Sanin
Jay Sanin is a sports writer and broadcaster from Albany, NY. He has covered sports betting and the gambling industry since 2013.