Which State is Going to Be the Next to Legalize Online Gambling?
January 25, 2020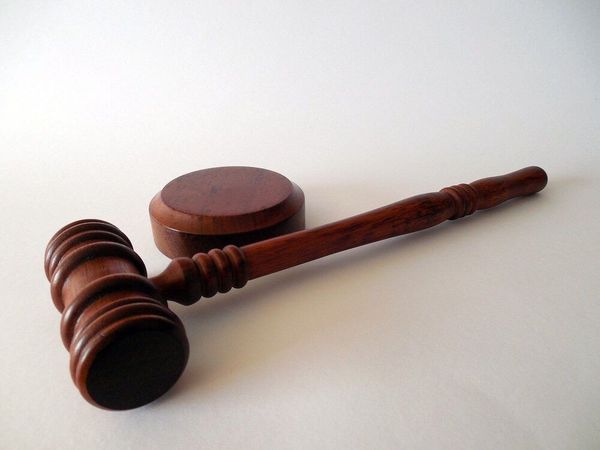 Almost two years have passed since the US Supreme Court ruled that sports betting should not be illegal on the federal level. The ruling has practically ended the ban on this form of gambling in the United States, however, the Supreme Court did leave one caveat – every individual state has the right to ban sports betting.
Likewise, every state also has the right to make sports betting legal, which is what many of them have already done. At the moment of writing, there are 14 states where this gambling form is legal and regulated, namely the following:
New Jersey (NJ)
Rhode Island (RI)
Delaware (DE)
New York (NY)
Pennsylvania (PA)
West Virginia (WV)
Indiana (IN)
Mississippi (MS)
Arkansas (AR)
Iowa (IA)
New Mexico (NM)
Montana (MT)
Nevada (NV)
Oregon (OR)
In addition, there are seven other states where sports betting is legal, but where sportsbook operations are yet to launch. Those are the following:
New Hampshire (NH)
North Carolina (NC)
Tennessee (TN)
Illinois (IL)
Michigan (MI)
Colorado (CO)
District of Colombia (DC)
All of the five states and districts listed above have passed their sports betting laws in 2019. The question is which of these is going to be the first to launch a sportsbook?
North Carolina Likely to Start Sports Betting Operations in the Next Few Months
The sports betting bill passed by the North Carolina lawmakers restricts this activity to two tribal casinos in the Appalachian Mountains. The two retail casinos in question are the Eastern Band of Cherokee Indians.
Although the bill has been passed and signed by the North Carolina Governor Roy Cooper, the casinos are yet to implement a sportsbook operation. However, it's expected that such a thing is going to happen soon.
DraftKings and FanDuel to Launch in Illinois
Governor J.B. Pritzker has signed a bill that's made sports betting legal in this state. However, in order for sportsbooks to start running their operations, they need to get a license from the state's gambling commission.
Two operators that have received a permit are FanDuel and DraftKings, who can start their sports betting operations in Illinois under the condition that they team up with an existing local casino.
Tennessee – Governor Says No
Although this state has prepared a bill that would make sports betting legal, the trouble is that the Governor doesn't think so.
The Tennessee Governor Bill Lee has announced that he has no intention of signing that bill, saying he "does not believe that the expansion is best".
Michigan, New Hampshire, District of Columbia?
The states like New Hampshire and Michigan, as well as the District of Columbia, are very likely to start running sports betting operations within their borders pretty soon. In fact, mobile betting has officially launched in New Hampshire on December 30, 2019, but there are still no retail sportsbooks in this state.
Ten days airliner, the Governor of Michigan Gretchen Whitmer signed the bill that makes sports betting legal, although we will have to wait a while longer for its implementation.
The question is how long will it take before we see a retail sportsbook running in these parts of the US? Considering that the laws that make betting legal have been passed almost half a year ago, we shouldn't wait too long for such a thing to happen. For instance, in the state of Colorado, the first sportsbook operations are scheduled to start in May 2020.
Over 40 States Expected to Legalize Sports Betting in the 2020s
The 2020s are going to be the best decade for sports betting in the history of the United States. According to experts on the subject, this form of gambling is very likely to be legalized by more than 40 states in the next couple of years.
This may sound overly optimistic, but the fact is that there are 23 states that have introduced a sports betting bill. And for many of those states, it's almost guaranteed that the bill is going to be passed. Furthermore, there are a couple of states that still haven't introduced the bill to the state legislature but which are expected to do so in the foreseeable future.
The state of Florida belongs to this category. In order to introduce any form of gambling, this state needs to activate the citizen initiative process. What this means is that the residents of Florida need to cast their vote on the matter, with a 60 percent approval necessary for the law to be passed.
States Unlikely to Legalize Sports Betting Anytime Soon
The state that's probably never going to make sports betting legal is Utah. The state Constitution has an article that specifically bans the legislature from authorizing any activity that's even remotely connected with gambling, including everything from lottery to sports betting.
Another state with a similar stance toward gambling is Idaho. Not only is this state a betting-free zone but it's also prohibited its residents in taking part in activities such as fantasy sports. As a result, fantasy sports platforms DraftKings and FanDuel have withdrawn their operations from Idaho.
Admir aka "The Admiral" has been around the sports industry for more than two decades as a professional athlete and sports agent.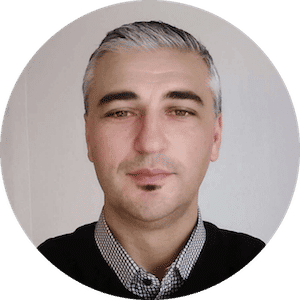 Admir
Admir aka "The Admiral" has been around the sports industry for more than two decades as a professional athlete and sports agent.