Warriors vs Nets Predictions
November 16, 2021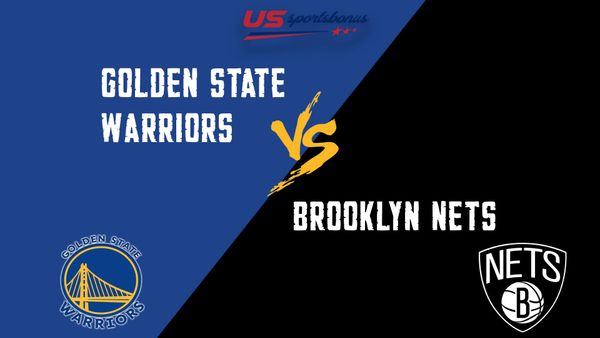 Warriors vs Nets Betting Pick: Nets -4.0
Tuesday night's NBA card brings only three games, but we'll see a highly-anticipated interconference showdown between the Golden State Warriors and Brooklyn Nets, so get ready for some thrilling action. At the moment, the 10-4 Nets are top favorites to win the 2022 NBA Finals with their odds at +250, while the 11-2 Dubs sit at +700 and rank third in the league. Brooklyn is undefeated in three straight meetings with Golden State, and all those three victories have come by 17 or more points.
Find the best NBA betting picks for this game below.
Brooklyn Nets vs Golden State Warriors Betting Pick
This game will be played at 7:30 PM ET at Barclays Center
Why bet the Nets:
✅ The Warriors have been impressive so far this season despite missing Klay Thompson (Achilles) and James Wiseman (Knee). They love small-ball lineups, forcing their rivals to run the floor, but this Brooklyn team matchups the Warriors very well. Golden State will struggle to take advantage in transition, while the Warriors' defense will be properly tested after posting the best defensive rating in the league through its first 13 outings (99.6 points allowed per 100 possessions).
✅ The Nets have won three games in a row, averaging 121.0 points on 50.4% shooting from the field and 45.6% from beyond the 3-point line. They own the 14th-highest offensive rating in the NBA, tallying 109.1 points per 100 possessions. Brooklyn is making 47.0% of its field goals (4th in the NBA) and 39.3% of its 3-pointers (1st) while handing out 25.1 assists a night, so the Nets certainly have enough firepower to deal with the Warriors' stout defense.
✅ Kevin Durant is a legitimate MVP contender. He's posting 29.6 points, 8.4 rebounds, and 5.1 assists per game while shooting a ridiculous 58.6% from the field and 42.4% from downtown. Over his previous five outings, KD has averaged 32.0 points on 52.0% shooting from beyond the arc, so keep your eyes on an 11-time All-Star when he takes on his former team. The Warriors have done a terrific job on the defensive end thus far, but slowing down Durant in crunch time will be a tall order.
General Info about Golden State Warriors vs Brooklyn Nets
Where do the Brooklyn Nets play their home games?
The Brooklyn Nets play their home games Barclays Center in Brooklyn, New York.
Where do the Golden State Warriors play their home games?
The Warriors play their home games at the Chase Center in San Francisco, California.
Where can you watch Warriors vs Nets?
You can tune into this game on ABC Networks
Where can you bet on Warriors vs Nets?
USsportsbonus.com recommends BetMGM Sportsbook to get the best odds and betting options on the Nets vs Warriors matchup.
Nets vs Warriors Predictions
Nets vs Warriors has been played nearly 100 times, with the edge going to the Golden State Warriors on the historical split. The more recent years paint the same picture, with some level of competitiveness but a clear slant towards the Warriors side.
Check the Warriors vs Nets predictions above for this game's best betting pick.
Nets vs Warriors Against the Spread Predictions
Nets vs Warriors against the spread predictions refer to whether the Warriors or Nets win or lose by the necessary points to cover the point spread. For a hypothetical line, we will use the Brooklyn Nets -4.
This means a wager on the Nets would require them to win by more than four points to be considered a winner. A wager on the Warriors, at +4, would require them to either win the game outright or to lose by fewer than four points to have a wager be considered a winner.
Brooklyn Nets vs Warriors Over/Under Betting
Brooklyn Nets vs Golden State Warriors Over/Under betting is a way of wagering on the contest without needing to pick the team that wins the game. Instead, these wagers are against a set total of combined points in the game. For a hypothetical example, we will use a total set at 245.5 points. Over/Under wagers on this Nets vs Warriors contest would be betting over or under 245.5 combined points for the two teams.
There are many factors to be considered when diving into Over/Under wagering. These factors include pace (expected possessions per game), offensive efficiency and defensive efficiency.
Knowing which teams play faster and slower, and which teams play with a higher and lower level of efficiency at each end of the floor is a large edge when over/under wagering.
See above if there is a best Over/Under play for Nets vs Warriors.
Warriors vs Nets Moneyline Predictions
Money Line wagering on NBA is a fun way to bet on one team or the other, while taking the point spread out of play.
Instead of laying or taking the points on the spread, you can lay odds on the favorite or take odds on the underdog to simply win the game outright. If you are looking to wager on a game, for instance the Golden State Warriors vs Brooklyn Nets Money Line, but want to avoid the point spread, a Money Line wager is worth considering.
For an example of how a Money Line wager differs from an against the spread wager, we will use our Nets -4 hypothetical example from above. Instead of the standard -110 odds on an against the spread play, the Nets can be bet on to simply win outright while laying odds. The Warriors can be bet on to win the game outright while getting odds.
In our hypothetical, we would expect to have to lay about -160 on the Nets and expect to get about +135 on the Warriors.
With the Warriors having a moderate edge on the all time series the history and additionallyin recent years, history points to the Warriors, but cannot be the sole determining factor on a money line wager. History is just one piece of the puzzle and all other factors need to be considered.
There are hours of research required for successful NBA predictions, and we are here to provide that for you, with a conclusion summed up and bottom lined.
The NBA carries the most fluid odds of all the major sports in the United States. We often see a slow release of odds and against the spread, over/under and money line odds all fluctuate, often rapidly throughout a given day leading up to tipoff. The Warriors vs Nets regular season matchup won't draw a massive betting market from the general public, so just a handful of large wagers could move the lines significantly in one direction or the other.
Live Streaming Warriors vs Nets
We do not currently have any sports books in the United States that offer streaming of NBA games. This will likely change in the future, but for now we are still required to turn to paid streaming services that might have the game you are looking. For live streaming Warriors vs Nets you are limited to YouTubeTV, FuboTV and Hulu.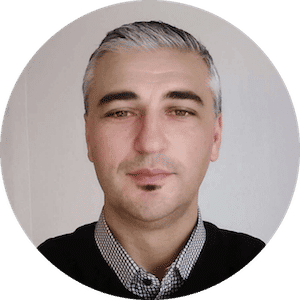 Admir
Admir aka "The Admiral" has been around the sports industry for more than two decades as a professional athlete and sports agent.