Warriors vs Bucks Predictions 1/13/2022
January 13, 2022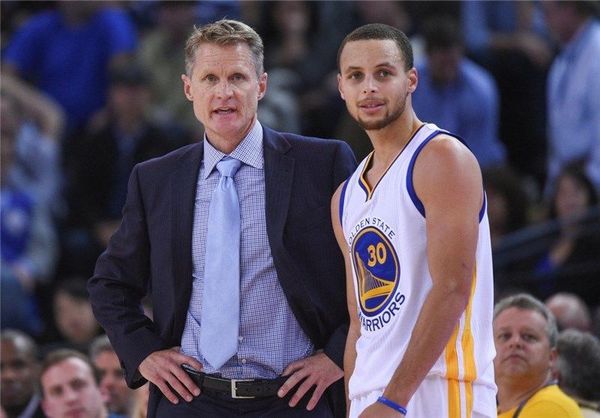 Warriors vs Bucks Pick: Warriors +2.5
The Golden State Warriors and Milwaukee Bucks play in opposite conferences. But they are two of the best teams in the NBA, making their games a great measuring stick for one another. In today's NBA picks, we take a closer look at the Warriors vs Bucks game and give our best bet for this battle between two of the top franchises in the league.
Milwaukee Bucks vs Golden State Warriors Betting Pick
This game will be played at 7:30 PM ET at Fiserv Forum
Why bet the Warriors:
✅ The Golden State Warriors have the best defensive rating in the NBA. Expect them to clamp down on the Bucks here, even without the presence of Draymond Green in their lineup.
✅ For now, the Bucks are without Jrue Holiday, which is a huge loss against a team like the Warriors. Holiday would have been helpful in guarding Steph Curry, and Curry should have a big game in his absence.
✅ The Bucks have been struggling against pacy teams lately, coming off of two straight losses to the Charlotte Hornets. That trend will continue here against the Warriors.
General Info about Golden State Warriors vs Milwaukee Bucks
Is Warriors vs Bucks a good rivalry?
Warriors vs Bucks is not really a rivalry in the NBA today, as these teams are in opposite conferences and don't play as often as teams in the same conference. But there is definitely intrigue when the Golden State Warriors and Milwaukee Bucks take the floor against one another. Their combined star power makes this game an interesting watch whenever it does happen.
How often does Warriors vs Bucks happen?
The Golden State Warriors and Milwaukee Bucks tend to play once or twice per season depending on the schedule for each year. Whereas conference foes play three to four times per season, non-conference opponents typically only play one or two games against one another each year.
What is the key to this matchup?
The key to Warriors vs Bucks games is defensive intensity. Against a non-conference opponent, defensive intensity is always something that may be lacking in an NBA game. But the team that shows up and gets key stops on the defensive end of the floor has a chance to get a key win in this clash.
Bucks vs Warriors Predictions
There are a number of ways to make Warriors vs Bucks predictions. With so many betting markets to choose from, it can be hard to select a best bet when the Golden State Warriors play the Milwaukee Bucks. Fortunately, our analysis of games between these teams does the hard work for you, as we come up with predictions for the major betting markets ahead of this game.
Warriors vs Bucks Against the Spread Predictions
Placing a bet on Warriors vs Bucks against the spread requires bettors to do more than just predict who is going to win a game. The goal of this market is to pick who will win each game after the point spread is applied to the score of either side. This adds an extra layer of difficulty to this type of bet, as margin of victory has to be taken into account when making predictions on this contest.
Milwaukee Bucks vs Warriors Over/Under Betting
Both the Golden State Warriors and Milwaukee Bucks can score in large quantities. Yet it is always possible that the under is the correct play in the over/under market in their games against one another. The over/under market requires bettors to have an in-depth knowledge of the stats of each team in the NBA. And if a bettor can apply the full range of stats and combine them with the matchups on the floor, they may be able to accurately determine the outcome for the total.
Golden State Warriors vs Bucks Moneyline Predictions
Unlike the point spread market, the moneyline bet just asks bettors to pick whether the Golden State Warriors or Milwaukee Bucks will win when the two teams play. While this sounds easier than picking against the spread, there are still a lot of factors that must be evaluated before picking a moneyline winner.
Past results are often looked at when selecting the winner of basketball games. But in a one-game sample size there are often much more important elements to think about. Things like injuries and how depth is impacted by them can often be a better predictor of who wins games than how the Golden State Warriors and Milwaukee Bucks performed weeks ago.
The odds for games between the Milwaukee Bucks and Golden State Warriors can change right up until the opening tip-off of each contest. Breaking news related to injuries and missing players can result in the odds changing for a contest, as can betting on one side or the other. Of course, it is the goal of each bettor to get the best possible odds on each game before the close of betting.
In order to beat the odds at the close of pre-game betting, bettors need to constantly keep their eyes open for lineup changes and other factors that could see a shift in odds take place. This means a need to visit sources of injury information on a regular basis.
Live Streaming Bucks vs Warriors
Those who want to see the Golden State Warriors and Milwaukee Bucks play can do so at home or on the go. Live streaming platforms like NBA League Pass, Hulu or YouTube TV regularly carry games from throughout the season so that bettors can keep up on all of the action as it happens. A schedule of upcoming games can be found at each of these streaming platforms ahead of game time.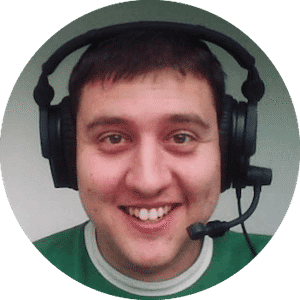 Jay Sanin
Jay Sanin is a sports writer and broadcaster from Albany, NY. He has covered sports betting and the gambling industry since 2013.