UFC Vegas 6 – Lewis vs Oleinik – Betting Picks and Predictions
August 5, 2020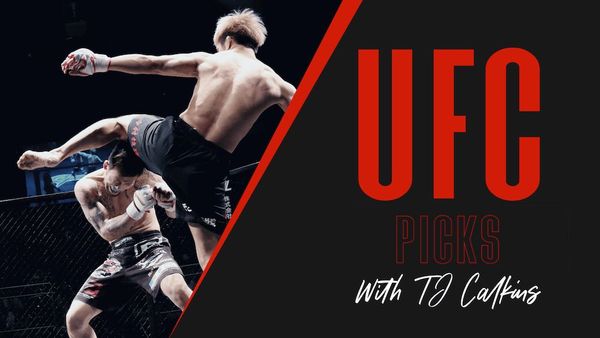 Thanks for stopping back for this week's 12 fight card. By any stretch of the imagination, this week will be better than last week's disaster. What started as an 11 fight card last week, dwindled down to just eight fights with only six of the original matchups taking place. We even had a fight cancelled leading up to walk outs, which needless to say, is a very rare occurrence.
👊Gavin Tucker vs Justin Jaynes👊Jaynes +110Jaynes via KO +250
👊Nasrat Haqparast vs Alex Munoz👊Haqparast via KO +165
👊Darren Stewart vs Maki Pitolo👊Stewart via KO +165
👊Chris Weidman vs Omari Akhmedov👊Weidman -130
The three fights we had plays on had mixed results, going 1-1-1. They were as follows:
❌ Loss – Joanne Calderwood -165 – Calderwood was about even in the striking department in the first round when she decided to go for and complete a take down. She was controlling but Jennifer Maia was more active from her guard than we have previously seen, and Calderwood allowed an armbar to be cinched in and ultimately completed with the tap out. Calderwood did not fully seem herself and did faint after the fight, but no excuses here. She was somewhat careless in top control and was submitted.
✅ Win – Bobby Green +120 – Bobby Green simply outclassed Lando Vannata in this fight, as he had the better striking and grappling as he cruised to winning every round, and walking away with an easy decision. Green looked great and put it on Vannata, he could have found a finish in most iterations but Vannata hung on.
❎ Push/Draw – Cody Durden +260 – This was a bummer of a push when it's with a +260 dog. Durden owned the first round with his grappling being superior, and held Gutierrez back for the majority of the round, pushing for chokes and landing some ground and pound. All three judges scored the round 10-8 for Durden. Unfortunately the short notice fight caused the gas tank to fail and he lost the second and third rounds, and all three judges scored it a draw, for the first unanimous draw without a point deduction in UFC history.
On to this week's card. We should get some fun finishes as eight of the twelve fights are at a minus figure to end inside the distance, and three of the other four are at +125 or less.
We won't have a dedicated main event play this week in the striker versus grappler matchup, but if you do fire action at the Lewis vs Oleinik fight, be sure to take the value in each fighter's path to victory. Lewis via KO at -145 is the best bet on him while Oleinik via submission at +255 is the best bet on that side.
I'll list the plays and then a prediction for the remaining fights. Let's get to them.
Gavin Tucker -140 vs Justin Jaynes
Betting Plays:Jaynes +110Jaynes via KO +250
Fight is at 145 lbs and is -105 to end inside the distance.
To draw a comparison on a similarly lined recent fight, this feels a lot like Bobby Green did last week against Lando Vannata. I find myself scratching my head as to why the underdog is the underdog in this fight. I don't believe it's only that the wrong fighter is favored, I believe the underdog should be something of a significant favorite. I struggle to see the area Gavin Tucker carries an advantage in this fight. Tucker isn't a high volume striker, he does have a little pop in his strikes, but he allows himself to be backed up and will get lit up moving backwards. In this matchup, the power Jaynes brings with his hands in conjunction with his pressure is something of a nightmare for Tucker, that will almost certainly lead to a KO. Tucker will try to bail himself out of these situations with his wrestling, but it is difficult to see that approach working in this matchup. I believe Jaynes to be better with both offensive and defensive wrestling and he is likely the better BJJ player as well. Tucker is going to get melted in this matchup and if you are a bettor that does not keep your units stagnant, this is the play on the card to attack most heavily at +110. I also believe pressing the action for value with Jaynes via KO at +250 is prudent.
Nasrat Haqparast -240 vs Alex Munoz
Betting Play: Haqparast via KO +165
Fight is at 155 lbs and is -110 to end inside the distance.
Nasrat Haqparast rattled off three straight wins after a debut loss and some real hype built behind him. Of course that hype was derailed after a KO loss to Drew Dober, but that has likely created some value for us in this betting line and matchup. Alex Munoz debuts in this fight and will need to work his grappling to have any real chance in this particular matchup. Haqparast is the better, more powerful and likely busier striker, and he will hurt Munoz on the feet with both power and volume in this matchup. Munoz will have to have made real advancements in his ability to control on the floor if he's to win this fight. While he may score multiple takedowns, I don't see anything that makes me believe he can control Haqparast long enough to keep the striking portion of the fight from being the determining factor. Munoz has also gassed in the past, and if he survives until the third round but gasses and leaves his chin hanging, he will get knocked out at that point. All signs point to a Haqparast KO and that will be out play here as we get it at a value laden plus figure of 165.
Darren Stewart -170 vs Maki Pitolo
Betting Play: Stewart via KO +165
Fight is at 185 lbs and is -165 to end inside the distance.
I will lead this breakdown that it perhaps should be taken with a grain of salt. I have never been a fan of Maki Pitolo's skill set and until he shows that he can be at all effective against a reasonable opponent, he will be a betting target for me. Darren Stewart would fit the bill of a reasonably quality opponent. While Pitolo has some level of grappling know how, he is no high level wrestler and is not the type of controlling wrestler that Stewart has had trouble with in the past. Pitolo won't be able to control Stewart and will be forced to strike with Stewart. Pitolo will likely have a volume edge but he certainly will be at a power disadvantage, and I don't believe for a moment Pitolo has the IQ or skill set to avoid a devastating shot from Stewart. Even if Pitolo is able to back Stewart into the clinch, I believe Stewart to be the physically stronger fighter and the one that could end the fight with an elbow in that department. Stewart is rightfully favored, but I believe a fight with any level of engagement sees the dynamic power of Stewart ending the fight. We get Stewart via KO at +165 and that is the play in this fight.
Chris Weidman -130 vs Omari Akhmedov
Betting Play: Weidman -130 (read above for supplemental options)
Fight is at 185 lbs and is -130 to end inside the distance.
This is something of a shocker seeing a fighter with the skill set of Weidman as just a -130 favorite against a middling fighter like Omari Akhmedov. Now, there are very real chin issues with Weidman and he has been KO'd in five of his last six fights, albeit against a much higher level of competition. We have to understand the chin is at risk if he is caught clean. Akhmedov isn't a fighter that has huge power, but he does throw as heavy as he can in many of his shots, but these types of shots are easier to see coming, as evidenced by Akhmedov's last KO coming in 2015. AKhmedov is also a low volume striker that will lose on the volume side if he can't bag a KO. If we weren't dealing with the chin asterisk of Weidman, I would give him an edge on the feet, but that's not where he's at his best in this one. AKhmedov is a sound grappler in his own right, but he, like most, is miles behind Weidman in that department. Weidman is still world class in the wrestling department and an extremely strong BJJ player in MMA. We can certainly label Akhmedov's path to victory as KO and KO alone. For that reason it is fair to say it's prudent to hedge Weidman plays with Akhmedov via KO at +230. This is a fight I'm playing Weidman flat at just -130, but unsure if I will hedge with Akhmedov via KO or press with Weidman via submission at a wild +675. Both options are perfectly fun but the best play is Weidman to get back to a winning path.
👊Aleksei Oleinik via submission over Derrick Lewis👊
👊Julija Stoliarenko via armbar over Yana Kunitskaya👊
👊Scott Holtzman via KO over Beneil Dariush👊
👊Tim Means via decision over Laureano Starapoli👊
👊Kevin Holland via submission over Joaquin Buckley👊
👊Wellington Turman via decision over Andrew Sanchez👊
👊Yusuff Zalal via KO over Peter Barrett👊
👊Ali Al Qaisi via decision over Irwin Rivera👊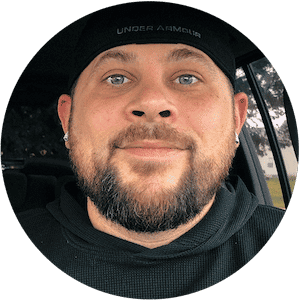 TJ Calkins
TJ Calkins was raised in a gambling loving household. He knew how to handicap horse races and follow line movements well before his tenth birthday. While sports betting remained a passion into adulthood, poker and Daily Fantasy Sports also became passions and remain as such today.