UFC Vegas 50 Predictions & Promos
March 11, 2022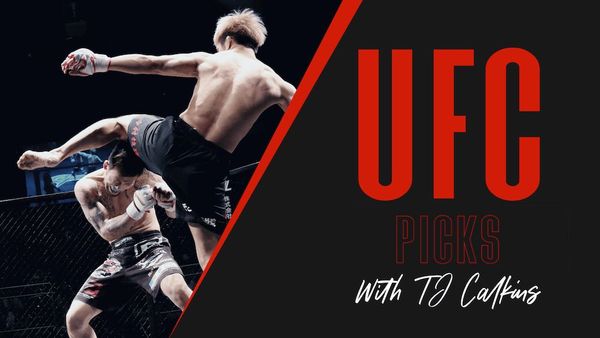 UFC Vegas 50 comes at us this Saturday March 13th, 2022. Just like last week, it takes place in Las Vegas, Nevada, but we do have a venue change. We are back in the UFC Apex for this 14 fight card. The action starts at 4PM EST and streams live on ESPN+.
Following up on last week's fun pay per view card, this Fight Night card is a whole lot of fun. There are fun fights from the kick off all the way to the main event.
The main event is an awesome light heavyweight scrap between Magomed Ankalaev and Thiago Santos. Santos will be looking to remain back on track and get one last shot at the belt. Ankalaev will try to continue his impressive run as he moves closer to the very top of the division. More on this fight in a bit.
The co-main event and entire main card should bring us a lot of fun fights, but also decisive wins. We are going to have betting picks on five of the six fights on the main card, so we will go into detail on each fight in a bit.
The eight fight undercard is a bit more hit and miss than the main card. There are certainly some betting opportunities on that portion of the card. We will not have full breakdowns for these fights, but there are three more betting plays you should absolutely have your eyes on. Those fighters are Gillian Robertson, Damon Jackson and Azamat Murzakanov.
Most importantly, we will once again have loads of action. We will have five betting picks for the main card alone. That is in addition to the three fighters listed above. Let's dive into those main card picks. As always, check out all of our UFC Picks.
Magomed Ankalaev -585 vs Thiago Santos
✅ Magomed Ankalaev has taken the UFC by storm. In eight fights he has secured seven wins, and was dominant in his one loss. He fell into a Paul Craig triangle with literally less than a second left in his UFC debut. Since then he has rattled off seven straight wins, and continues to climb the ladder. He is completely well rounded with dangerous and crisp striking and a strong wrestling game. Now he is a massive favorite in his first main event against his toughest opponent to date.
✅ The public perception of Thiago Santos has changed since he was as close as anyone has come to taking the belt off of Jon Jones. He blew out his knee in that fight and has not had the same results since his return. I believe his last two fights have been somewhat underwhelming because he was matched up with rangier opponents. He had Glover Texeira hurt and one shot away from being knocked out in the fight prior to those. He now gets a matchup with a fighter that will engage him more, and it will lead to a knock out on one side or the other.
✅ Santos is being disrespected on this betting line. He still has the power to starch anyone, and I believe he could have big success with leg kicks in this fight. Of course he is going to be hit with big shots as well, and we are going to get quite a show. I truly have difficulty seeing how this fight goes a full 25 minutes. With that being the case, the best avenue of attack is to bet the fight to end inside the distance at just -140.
Betting Pick: Fight Ends ITD -140
Great promotions
Best Multi interface platform
Easy registration process
UP TO $1000 BONUS
Song Yadong -250 vs Marlon Moraes
✅ Marlon Moraes brief run that landed him in a title fight against Henry Cejudo continues to inflate his public perception. He has four fights since then, with the most recent being a KO. The fourth was a decision win that is widely considered a robbery of Jose Aldo. Moraes still brings an element of danger early on in fights, but is a completely declined fighter.
✅ Song Yadong continues to improve, and the ceiling remains very high for him at 24 years old. While Moraes is the biggest name Yadong has fought, it is not the most difficult fight he has had. Yadong will not need to set a blistering pace to wear out Moraes, just a moderately fast and steady one. With the cardio and durability issues Moraes has experienced, I fully expect a finish from Yadong.
✅ The -250 flat line on this fight is probably not quite as wide as it should be. That said, the ITD line on Yadong is absolutely a value, even at a minus figure. If Moraes only had issues with his gas tank or his durability, it would be easier to see him making it the full 15 minutes. Since it is both, Yadong ITD is the easy pick.
Betting Pick: Yadong ITD -120
Sodiq Yusuff -245 vs Alex Caceres
✅ Alex Caceres is truly a journeyman, but one that finds himself on a five fight win streak. There is a problem with a five fight win streak. After a long but uneven UFC career that includes 11 losses, the level of competition raises on a streak like this. This is simply a brutal matchup for Caceres, against a fighter levels above his station.
✅ Sodiq Yusuff is essentially getting a gift fight to set him back on the winning track. His most recent fight was a close decision loss to Arnold Allen. I scored that fight fairly easily for Yusuff, but the fact that it was open for interpretation is all the evidence we need of the level Yusuff is at. If the scorecards went Yusuff's way in that fight, he would be fighting at the top of the division, not needing to derail a fortuitous streak. Yusuff will be the superior striker and will dictate where the fight takes place. He is going to sting Caceres with counters throughout, and a KO win is at least as likely as a decision win.
✅ Having to lay in the neighborhood of -245 is usually enough to scare me off, but this line is not nearly wide enough. This is truly poor matchmaking, which is becoming rare in the UFC. Yusuff will have his way, with the biggest guess being the method of victory.
Betting Pick: Yusuff -245
Strong presence in US
Wide range of betting options
Generous bonus offers
$1000
Karl Roberson -130 vs Khalil Rountree
✅ Karl Roberson has had poor results in the UFC when fighting grapplers. All four of his losses have come by way of submission, and all against extremely capable grapplers. He has also had success against lesser grapplers, notching a pair of submission wins of his own. This matchup certainly qualifies as one against a lesser grappler. Roberson is also the better, cleaner striker in this fight, even if he is giving up something in the power department. He has multiple paths to victory, and the same cannot be said for his opponent.
✅ Khalil Rountree brings a strong power element to his striking, but that is where the positive traits end. He is a low volume striker that is reliant on a KO. He is also a subpar grappler and will find himself in trouble when taken down. While Rountree is live for a KO, particularly in the first round, his paths to victory are quite limited.
✅ Roberson is going to be the busier striker, and I suspect we see him take the path of least resistance. That is in taking the fight down tot he floor. That area of his game could have only improved with the move to Glory MMA, and I think we get quite the value on the flat line of -130.
Betting Pick: Roberson -130
Great promotions
Best Multi interface platform
Easy registration process
UP TO $1000 BONUS
Alex Pereira -180 vs Bruno Silva
✅ Alex Pereira is a world class kickboxer that has made his way over to mixed martial arts. He has quite the proven track record as a striker. He even owns a knock out win over current champion Israel Adesanya back in 2017. Pereira was not shy about speaking on that and calling out Adesanya recently. As a fighter, Pereira is a completely diverse and skilled striker. He is technically sound and has a huge amount of natural power. The step up in striking is going to be something his opponent will have a difficult time being ready for.
✅ Bruno Silva has found much success early on in his UFC tenure. He is also a fairly powerful striker that has been able to notch a knock out win in each of his first three fights. Things did get a little dicey for him in his most recent fight with Jordan Wright. Wright does have some knock out power and certainly hurt Silva early on in that fight. What Wright does not have is durability and the tides turned quickly. It took just one return shot from Silva to see Wright hurt and ultimately finished. Bluntly, if Silva eats half of similar shots from Pereira that he took from Wright, he will be knocked out. While Silva is a sound mixed martial artist, he will not be able to keep up with the striking of Pereira. If he survives the early exchanges we may see some desperation wrestling.
✅ I truly believe Pereira could be fast tracked to a title shot, particularly given his history with Adesanya. Pereira will have to show that he can keep grappling games from being his undoing, but that should not be an issue in this fight. I full expect an early KO, but there is no value in moving off of the -180 flat line to the -150 ITD line.
Betting Pick: Pereira -180
One of the Largest Gambling Sites in the US
Offers Casino, Sportsbook & DFS
Great Promotions
$1000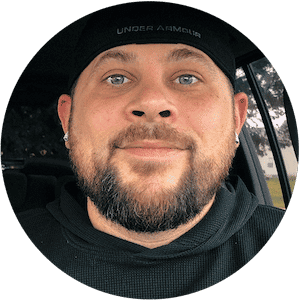 TJ Calkins
TJ Calkins was raised in a gambling loving household. He knew how to handicap horse races and follow line movements well before his tenth birthday. While sports betting remained a passion into adulthood, poker and Daily Fantasy Sports also became passions and remain as such today.