UFC Vegas 49 Predictions & Promos
February 24, 2022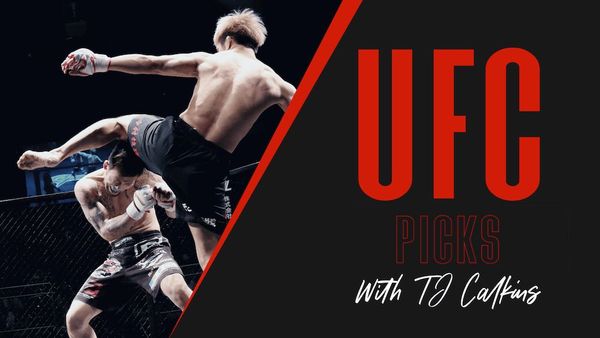 UFC Vegas 49 takes place at the UFC Apex in Las Vegas, Nevada on Saturday, February 26th. The card is scheduled for 11 fights and the first fight takes place at 4 PM EST.
Much like last week, this card lost its scheduled main event. We saw a fight moved entirely last week and a replacement main event put in place. It did not work that way this week, as the promotion opted for a replacement fighter. The original Beneil Dariush vs Islam Makhachev main event had to be scrapped when Dariush suffered a leg injury. After trying to get multiple ranked opponents to step up to face Makhachev with no luck, Bobby Green answered the call.
Main Fight - Makhachev vs Green
This is not the matchup Makhachev wanted. Green both lacks the number next to his name that Makhachev wants in an opponent and presents a unique challenge. Oddsmakers and bettors do not see this matchup as remotely close, as Makhachev sits as a massive -860 favorite.
Both fighters will have areas of advantage in this fight. Green is the obvious cleaner, better and busier striker. If he is able to keep the wrestling game of Makhachev to a minimum, he cannot be ruled out of winning the fight. The thing that gives Green hope in this regard is Makhachev is not an open mat wrestler. He is a methodical takedown artist from the clinch. Green's movement and striking give him real hope of keeping the elite wrestler off of him, at least for periods of this fight.
Green also has a strong get-up game, so it will take more than one takedown for Makhachev to be able to settle his opponent underneath him. All in all, this main event has a far too wide a betting line. We do not have a dedicated play on the fight, but there are values on both sides if you feel the need for action. Green flat at +600 is the avenue to take if you want to throw a dart at the underdog. On the other side, Makhachev via decision sits at +300. That is a wild value considering Green is notoriously difficult to finish.
The other fights on the card
The remainder of the card wholly and completely lacks any star power as a draw, but that does not mean there are no reasons to watch. Seven of the eleven fights are expected to end inside the distance on the betting lines. All of the other four have a +125 or lower inside the distance line, so yes, there will be finishes. Just like last week, lots and lots of finishes.
Most importantly, we will once again have loads of action. We will have five betting picks for this card, including two of which come with very large plus figures attached. Let's dive into those. As always, check out all of our UFC Picks.
Misha Cirkunov -120 vs Wellington Turman
✅ Wellington Turman is a fighter who hit a wall of sorts when running into the skill sets of UFC fighters. He is 2-3 in the promotion, with both wins coming against opponents he was able to take down. His grappling is clearly the best part of his game.
His striking is average. It does not come with power or volume. Turman needs to be in the top position on the floor to truly have success. He is unlikely to have that happen in this matchup.
✅ Misha Cirkunov is similar to Turman in that the strength of his game comes in the grappling. However, Cirkunov has clear and glaring advantages in this matchup. Cirkunov made the move to middleweight for his last fight, and he is quite large for the weight class. He will be the larger and stronger fighter, giving him huge advantages in the clinch and wrestling departments.
That is essentially where this fight will be decided, as earning takedowns and top control time will be the key to victory for both fighters. If for some reason the grappler vs grappler matchup plays out as a striking battle as we have seen before, Cirkunov holds the power edge with all other factors being essentially even.
✅ There is a glaring path to victory for Cirkunov with his advantages in the clinch and wrestling departments. He is the fighter with the path to the needed takedowns and the necessary top position on the floor. With a play on him costing just -120, it is an easy shell to fire in this low-end co-main event.
Betting Pick: Cirkunov -120
Yi Jeon Kim -180 vs Priscila Cachoeira
✅ Yi Jeon Kim is a point striker that relies on above-average volume and ultimately the judges to secure wins. She found some success against lower-end competition early in her UFC career. She has seen quite the fall off of late, losing three of four fights and losing every time there is a step up in competition.
This matchup with Priscila Cachoeira is a well-made one, as I believe these fighters are on quite similar levels. Kim will be tasked with avoiding the power of her opponent and doing enough to win on the scorecards. It should be noted Kim is not at all a grappler and Cachoeira will not have to worry about a takedown threat in this fight.
✅ Cachoeria is very much unlike Kim in that she is a finisher. She is not a point striker. Instead, she is always looking for openings to end fights, even if it means taking damage herself. After hiccups to start her UFC tenure, she did find two knockouts in a row before being submitted by high-end grappler Gillian Robertson.
Cachoeira will get an opponent unwilling to mix it up and she will be able to put her power to use. It is not probable but if we saw a fighter take this fight to the mat, it would be Cachoeira.
✅ I believe this fight ends either with Cachoeria winning by knockout or with Kim winning via decision. Given the flat is already slightly wider than I believe it should be, we get exceptional value on Cachoeira to win inside the distance. That outcome comes with a +380 return and will be our betting play.
Betting Pick: Cachoeira ITD +380
Josiane Nunes -215 vs Ramona Pascual
✅ Ramona Pascual makes her UFC debut at 33 years old. Additionally, she only has eight pro fights to her name, and against suspect competition. Bluntly, I do not understand this signing, as I don't believe she is at a level to win UFC fights. The striker is in trouble in this matchup.
✅ Josiane Nunes is a compact striker. She hits to all levels with both volume and power. In her UFC debut, she landed 52 significant strikes before securing the first round knock out. Now she actually gets a step down in level of opponent and the finisher will get every opportunity to put another ITD win on her resume.
✅ Nunes will crash forward for the entirety of the fight, and progressively damage the lesser striker in Pascual. I feel this fight is going to be a runaway and would be at least mildly surprised if it made it to the second round. Pascual has been finished twice by lesser competition and this fight will mark the third time.
Betting Pick: Nunes ITD -110
Fares Ziam -130 vs Terrance McKinney
✅ We will get to Fares Ziam in a moment, but this fight is all about Terrance McKinney. He is a finisher through and through and will put the chin of Ziam to the test from the onset. The speed at which McKinney has been finishing opponents of late is truly something to behold.
His knock-out of legitimate UFC level fighter Matt Frevola in his debut took just seven seconds. That is not a typo. McKinney's previous three fights leading up to that all ended as first-round KO wins. Those three fights totaled one minute and forty-five seconds.
✅ Ziam is a measured point striker that does have a solid skillset. That said, he is not an explosive striker and is a fighter that will often remain reliant on judges in the UFC. He will be the more technical striker in this matchup, but to be blunt, that will not matter.
The test for Ziam will be surviving the explosion from Terrance McKinney early on in the fight. This is why I said I believe the fight will be brief. Ziam will have to survive the early onslaught and hope McKinney significantly slows down later in the fight to be able to put his game to work.
✅McKinney will not approach this fight any differently than he has approached past fights. His fights generally end in the first round. We have to go back three years and six fights to get to the last time he saw round two. The first-round knock-out artist is actually returning +420 on that result is not hesitating to take that massive value.
Betting Pick: McKinney via first round KO +420
Ramiz Brahimaj -355 vs Micheal Gillmore
✅ Micheal Gillmore is a striker and not an awful one. Where he comes undone is with his truly low-level grappling game. Gillmore is 6-4 as a pro fighter, with all four losses coming by way of submission. That is in addition to his bout on The Ultimate Fighter which lost by submission, but that was considered an exhibition match. Any time Gillmore runs into a fighter with any sort of wrestling and grappling chops, he is in for a tough night.
✅ Speaking of capable wrestlers and grapplers, Ramiz Brhaimaj absolutely fits that bill. He is very sharp when he gets his wrestling game going. When Brahimaj can get his wrestling and the top game going, he generally finds success. All nine of his career wins as a pro has come by way of submission.
Now, Brahimaj has shown that he still has work to do if he is going to climb the UFC ladder. His only win in three tries in the promotion also came against a low-level grappler. That said, he is essentially going to get little to no resistance on takedowns and will have his way on the floor once he takes it down.
✅ We only have to lay -125 for him to win inside the distance. Consider this line is on a fighter that has a perfect 100% submission rate in his career against a novice level grappler that has been submitted in every loss. Fortunately for us, it is not rocket science to connect these dots. Brahimaj ITD is the play, and it would be a shock to see the fight get out of round one.
Betting Pick: Brahimaj ITD -125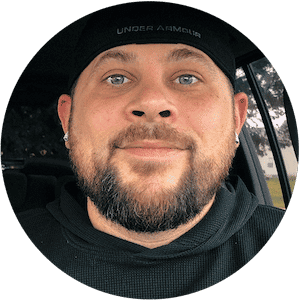 TJ Calkins
TJ Calkins was raised in a gambling loving household. He knew how to handicap horse races and follow line movements well before his tenth birthday. While sports betting remained a passion into adulthood, poker and Daily Fantasy Sports also became passions and remain as such today.