UFC Vegas 48 Predictions & Promos
February 18, 2022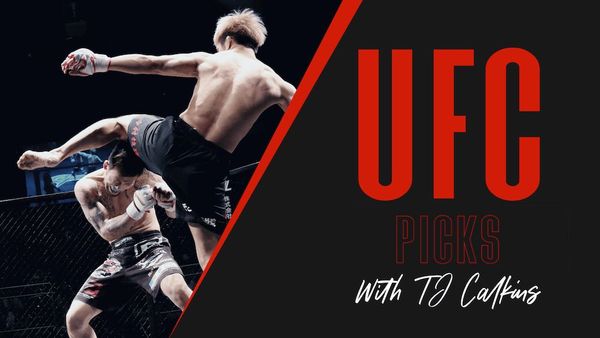 UFC Vegas 48 takes place at the UFC Apex in Las Vegas, Nevada on Saturday February 19th. The card is scheduled for 12 fights and the first fight takes place at 4PM EST.
This card lost its main event last week. The Rafael Dos Anjos vs Rafael Fiziev fight was forced to be rescheduled due to visa issues for Fiziev. That fight has now been rescheduled as the co-main event for UFC 272. In its stead, Jamahal Hill vs Johnny Walker has been elevated to five round main event status. While this fight is not bringing the same name value as the original main event, it is going to bring us a knock out on one side or the other. We will not have an official betting pick for this main event, but there is certainly a value side. If you must have action, make sure you are betting the inside the distance line on either fighter. With Hill sitting at -155 ITD and Walker at +275 ITD, the value is quite clearly on the Walker side in what is close fight. Much closer than the betting lines would suggest.
The remainder of the card does not have any star power as a draw, but that does not mean there are not reasons to watch. Eight of the twelve fights are expected to end inside the distance on the betting lines. Three of the other four have a +130 or lower inside the distance line, so yes, there will be finishes. Lots and lots of finishes.
Most importantly, we will have loads of action We will have five betting picks for this card, including four of which coming with plus figures attached. Let's dive into those. As always, check out all of our UFC Picks.
Joaquin Buckley -150 vs Abdul Razak Alhassan
✅ This fight is going to end via knock out. I don't believe there is any other way to slice it. Both Joaquin Buckley and Abdul Razak Alhassan are truly knockout artists. Every single win in the UFC for both fighters have come by way of knock out. Neither fighter is looking to win by points or look to grapple. The express mission will be to remove their opponent from consciousness.
✅ Both fighters are explosive strikers, and fully capable of a knock out. That said, Alhassan is the more diverse striker. I also believe him to be the more durable of the two. In his four UFC losses, only one has come by way of knock out. On the other hand, both of Buckley's losses have come by way of KO. In fact, all five of Buckley's UFC fights have ended via knock out.
✅ This fight truly has shades of a fight we cashed big on last week. We had Tai Tuivasa ITD over Derrick Lewis in an extremely similar spot. This fight is going to end inside the distance, and the Alhassan side is clearly the value side. The ITD lines are Buckley +110 and Alhassan +215. In a fight where I believe the wrong fighter to be favored, there is even more added value on the Alhassan ITD side. Take the +215 ITD value on Alhassan.
Betting Pick: Alhassan ITD +215
David Onama -155 vs vs Gabriel Benitez
✅ David Onama makes his second octagon walk and first with a full training camp. He showed extremely well in his short notice debut against Mason Jones. He showed his striking skill set is going to bring him success in the UFC. While his takedown defense was not on point in that fight, his get up game was better. Despite being taken down eight times and controlled for nine minutes, he actually out landed Jones in significant strikes.
✅ Gabriel Benitez has long been an overrated fighter, and it appears oddsmakers and bettors are catching on. They have made him and underdog in this fight, but the line is not nearly wide enough. Benitez has had mixed results in the UFC, notching six wins in eleven tries. There is a very notable trend on the fighters he has beaten. All six fighters have since been cut from the UFC roster. Every time there is a step up in competition, Benitez is on the losing side. Of course we don't truly know where Onama sits but I do believe he finds UFC success and is at the level that makes Benitez come undone.
✅Onama is going to own the stand up in this fight, with little worry about being taken down. Benitez has completed just one takedown in 11 UFC fights. Onama is going to put pace, volume and power on Benitez. The pressure will be constant and Benitez will break. I expect a late first or second round knock out. That said, moving to the +110 ITD line from the -155 flat line does not bring enough value, so we will stick with the flat bet here.
Jessica-Rose Clark -195 vs Stephanie Egger
✅ We are back on the underdog train in this fight, one that is probably the most mislined on the card. I feel Stephanie Egger is being quite disrespected on this betting line, despite not having a long track record to look to. Egger's judo background is the centerpiece of her skill set in the octagon. She is a quality grappler with very high end throws. Her throws give her a huge edge, as she lands in dominant position on the floor once those throws are completed. She then seamlessly shifts to vicious ground and pound. That is precisely how she ended her most recent fight.
✅ Jessica-Rose Clark brings a fairly complete skill set. That said, it is not a high end one and one that does not bring a differentiating quality. She is a sound enough striker, but does not bring volume. In previous years, the stand up portion of the fight would have been a huge advantage for Clark. However, Egger's striking has seen big improvement from fight to fight, and I do not believe that it will be a liability in this matchup.
✅ This fight is going to be decided on the floor. Both women prefer grappling to striking, and Egger simply does far more. When Clark lands takedowns, she prefers to attempt control over inflicting damage. Not so for Egger. Egger is happy to be in a side control position. While this allows openings for opponents to return to their feet, it also gives Egger the opportunity to drop heavy ground and pound. Egger's judo background will also give her the opportunity to turn Clark takedown attempts into throws of her own. Egger is so skilled with turning over hooks to throws and Clark will certainly offer those opportunities. In a fight I believe both ladies land takedowns, Egger will do so much more with her top control time and is the better fighter off of her back. Take the huge value on Egger +160.
Diana Belbita -125 vs Gloria de Paula
✅ This will be a fun striking matchup. Diana Belbita is a quality striker with a kickboxing background. She will attack all levels and is fairly crisp at doing so. It is not in her offensive attack where she has holes, but instead in her defensive awareness. She often does not see strikes coming, and this is the wrong opponent to make that mistake against. For as much volume as Belbita puts out and lands, she eats an equal amount as well.
✅ Gloria de Paula is so much better than her early UFC results indicate. She lost a decision in her debut to Jinh Yu Frey. Frey controlled her on the mat in two of the three rounds and won a decision despite inflicting essentially no damage for the entire fight. The next fight with Cheyanne Vlismas was set up to be a banger, but de Paula was on the wrong end of a wild circumstance. She learned a lesson from her first fight and immediately returned to her feet after being taken down. She dipped her head just slightly forward and a half second after removing her hand from the floor, ate a side kick to the face that put her out. It was masterful timing from Vlismas but it was also an essentially unrepeatable scenario.
✅ This is going to be the fight where we finally get to see the dangerous striking and clinch work from de Paula on full display. In the stand up she is far more defensively responsible than her opponent, and will have a huge power advantage as well. She is going to land and land heavy on Belbita, and I think it is quite reasonable to expect a KO. Belbita also makes mistakes and puts herself in spots where she can be submitted, even by lower level grapplers. With all of this being the case, we are taking the moon shot on de Paula ITD at +380.
Betting Pick: de Paula ITD +380
Chad Anheliger -265 vs Jesse Strader
✅ This fight is going to be a striking war. It is also a fight I believe to be mislined at or near the level of Stephanie Egger. The -265 price tag on Chad Anheliger is wildly high, and there is big value on Strader on both the flat and ITD line of +400. I do not expect any grappling in this fight. With the fight playing out as a striking matchup, let's explore how that will go down.
✅ Anheliger is a volume striker that relies on his boxing. He has enough pop, but he does not have huge power that will put fear in his opponents. He has been able to find finishes, but those come via progressive accumulation of damage. He will be the shorter and more compact fighter, and will be tasked with repeatedly forcing his way inside, which also puts him in the very real danger zone to be countered.
✅ Jesse Strader takes his second crack in the octagon. His first fight did not go his way. He was knocked out in the first round by Montel Jackson, but showed well until that point. Strader landed many heavy low kicks and was getting some body work in as well. This is his usual fighting style trying to set up a massive punch to put his opponent out. Make no mistake, Strader absolutely has that power. While it was the reach of Jackson he was not prepared for, he will be the much longer fighter in this matchup. He should be able to land a plethora of leg kicks from the outside and wait for his opportunity to land the heavy punch to the head as Anheliger comes in. It is difficult to choose between the +220 flat line and +400 ITD line. Wanting to keep a decision within the range of winning outcomes, I've opted for the +220 flat line.
Betting Pick: Strader +220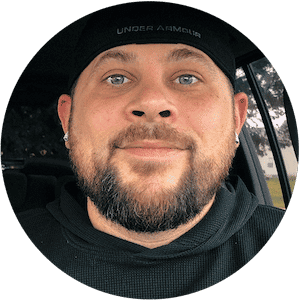 TJ Calkins
TJ Calkins was raised in a gambling loving household. He knew how to handicap horse races and follow line movements well before his tenth birthday. While sports betting remained a passion into adulthood, poker and Daily Fantasy Sports also became passions and remain as such today.