UFC Vegas 47 Predictions & Promos
February 4, 2022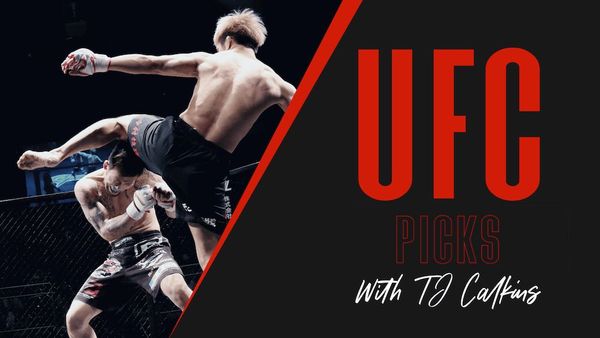 UFC Vegas 47 takes place at the UFC Apex in Las Vegs, Nevada. The February 5th card starts at 4PM EST and is scheduled for 13 fights. This is a solid enough Fight Night card, even if it is lacking in some star power.
The main event is quite solid. Sean Strickland is truly ascending at what is clearly his proper weight class of middleweight. He takes on top contender Jack Hermansson who is quickly cementing his own gatekeeper status near the top of the division. The other fights late on the card do not bring star power, at least not yet. However they are very well made fights and feature ascending fighters with a great deal of ability. Namely, Punahale Soriano and Shavkat Rhakmonov.
Additionally on the main card we get to see what was supposed to be the Ultimate Fighter finale. Tresean Hore was forced to withdraw from that fight due to injury. Bryan Battle ultimately beat a fighter Gore had already knocked out in the finale, so it is nice to see this fight was rebooked.
The prelims are good, and feature some fun debutants. All of Denys Bondar, Jailton Almeida and Chidi Njokuani will be looking to steal the show in their respective debuts. The most fun part is all of them have a very legitimate chance of doing so.
We will have four betting picks on this card, including picks in the main event and co-main event. Three of our bets will come as ITD plays and all at a plus figure. We will not have to lay big odds to get where we're going on this card.
Let's get to our betting picks. As always, check out all of our UFC Picks.
Sean Strickland -190 vs Jack Hermansson
*Five Round Main Event
✅ Sean Strickland has been a steam roller since his return from his motorcycle accident. He may have accidentally found his natural weight class as well. In four middleweight fights since his return, he is 4-0 and has not had a remotely competitive fight yet. The most recent was a lopsided if not spectacular win over Uriah Hall in his first main event.
✅ Jack Hermansson is an exceptional grappler, but does not bring the striking skill set necessary to stand and bang with Strickland. Hermansson will be tasked with getting the fight to the floor, something that has not been done to Strickland since his move to middleweight. Strickland moves and throws straight shots so fluidly, it is difficult to even get an entry for a takedown on him. Opponents have attempted just one takedown in the four fights he ran away with. Strickland has landed five takedowns of his own in that span.
✅ Strickland will dictate pace and range, and most importantly, that the fight takes place on the feet. His volume will be something Hermansson will not have an answer for, as the Strickland striking volume is something to behold. Since this move to middleweight, he is averaging just under 7.1 significant strikes per minute. That would rank top five all time independent of weight class if it were over a career. Hermansson was able to survive eating big volume in his loss to Marvin Vettori, but Strickland brings much more in the striking. Look for Strickland to wear down and finish Hermansson, at an attractive +160 figure.
Betting Pick: Strickand ITD +160
Great promotions
Best Multi interface platform
Easy registration process
Get $1000 bonus
Punahale Soriano -190 vs Nick Maximov
✅ Nick Maximov gets a huge step up in competition in just his second UFC appearance. If Punahale Soriano were not coming off his first loss, this fight would not even be a thought. Maximov is a wrestler and grappler that need his fights to take place in that realm to find success. At least at this juncture of his young career.
✅ Puna Soriano is a powerful striker with a blue chip wrestling background. The southpaw has massive power in his hands and he will be at a massive advantage striking in this fight. He is levels above Maximov as a striker, and the power edge is a massive disparity. Stuffing takedowns should not be an issue for the former all American wrestler who has not been taken down in UFC competition. A strictly stand up fight will mean a runaway KO for Soriano.
✅ Soriano will have to be proactive in keeping this fight out of the clinch. While Puna should be able to stuff traditional takedowns, Maximov will be happy to slow the fight and grind it out against the fence. Keeping it at range for the majority of the fight will let Puna land the big left hand needed against an inferior striker.
Betting Pick: Soriano ITD +120
Tresean Gore -160 vs Bryan Battle
✅ This fight was the originally scheduled Ultimate Fighter finale. Unfortunately, Gore suffered an injury in training and had to pull out. This allowed Battle to win a fight against an opponent that Gore had already knocked out to officially win the tournament. It is good that the promotion has remade this fight.
✅ Battle will have an unspeakable need to get this fight to the floor, and could run into struggles in doing so. Mainly because he will be at a massive disadvantage in the standup. Closing the distance against a fighter who throws tight and wildly powerful strikes from both stances will be a puzzle he will have to solve quickly, or wake up looking at the ring lights.
✅ While Battle has an edge in the grappling, the biggest ability disparity in this fight is in the striking. Gore is oceans better, tighter, more diverse and far more powerful in that department. Gore has real power that Battle will be hard pressed to withstand. Battle is kind of slow and clunky with his own striking, and it won't take long at all for Gore to get some power shots home and ultimately end the fight.
Betting Pick: Gore ITD +145
Great promotions
Best Multi interface platform
Easy registration process
Get $1000 bonus
Phil Rowe -135 vs Jason Witt
✅ Phil Rowe is an extremely tall and long middleweight. His 6'3" frame with an 80" reach gives him very real range advantages over essentially all opponents. He throws crisp and powerful straight shots, with deceptive power behind them. Dictating range and teeing off in the striking, where he has a huge advantage will be the simple game plan for Rowe. He must keep the majority of the fight in the stand up. That said, he is a capable grappler that will be able to return to his feet and/or attack submissions if taken down.
✅ Jason Witt is a 35 year old journeyman that will now be five fights deep into his UFC tenure. His losses have been quick, both under a minute against strikers with any amount of dynamism as his chin gave out. This matchup with Rowe absolutely qualifies as one of those matchups. His wins have come against a since cut non UFC level fighter and the current version of Bryan Barbarena. No disrespect to Barbarena, but he has declined and has allowed 17 takedowns in his last three fights. Witt won via those takedowns, but will be highly unlikely to have those volume takedowns available to him in this one.
✅ We have seen Witt's chin give out every time he has been hit by a big shot. Another quick KO loss for him is absolutely the most likely outcome of this fight. With the -135 Rowe having an ITD line of just +110, there is not enough value to play him on the ITD line. With that being the case, we will play the flat line covering more avenues of victory. This is despite a KO win easily being the most likely outcome.
One of the Largest Gambling Sites in the US
Offers Casino, Sportsbook & DFS
Great Promotions
Get $1000 bonus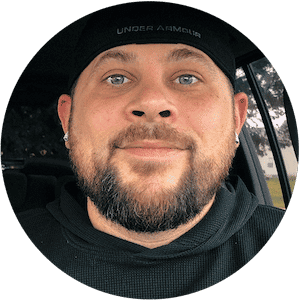 TJ Calkins
TJ Calkins was raised in a gambling loving household. He knew how to handicap horse races and follow line movements well before his tenth birthday. While sports betting remained a passion into adulthood, poker and Daily Fantasy Sports also became passions and remain as such today.