UFC Vegas 46 Predictions & Promos
January 13, 2022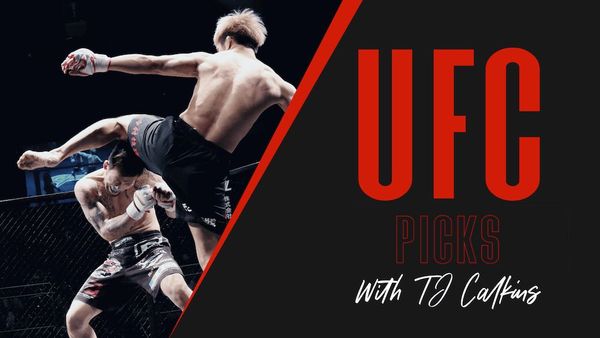 UFC Vegas 46 takes place at the UFC Apex in Las Vegas. The card starts at 4PM EST and is scheduled for 10 fights. This card keeps taking hits as fights are being cancelled or rescheduled. We also have two fights going on with very short notice replacement level opponents.
This Fight Night card would have been middle of the road, but the cancellations have gutted it. The main event is solid, as are a couple of other fights. The lack of volume of fights is making this a rough card. Especially considering there a handful of truly low end fights mixed in in the 10 fights.
The main event features a matchup of featherweight strikers. Giga Chikadze takes on Calvin Kattar in the card's finale. Make no mistake, these fighters are strikers, but have very different styles. Chikadze prefers to strike at range and use his high end kicking game. Kattar prefers boxing and will have more success on the inside. The -240 line for Chikadze is too high, but he is rightfully favored. The main event is a betting spot to sit out as the favorite is the more likely fighter to win, but the value is on the underdog.
We will have just two dedicated betting picks for this card. Sadly, we went from four plays to just two on Wednesday. We were taking TJ Brown as an underdog against Gabriel Benitiez. He is now a large favorite against Charles Rosa, so that play is out the window. Our other lost play was SIlvana Gomez-Suarez, but her fight with Vanessa Demopoulos has been moved back one week. As always, check out all of our UFC Picks.
Jake Collier -130 vs Chase Sherman
✅ Chase Sherman is highly likely to be on the verge of his second UFC exit. The desperation for heavyweights to fill out the division is likely the only thing to buy him another chance. Sherman is 3-7 in two UFC stints, but his wins have all come with an asterisk. Two of those wins were against light heavyweights that were truly undersized. The other was against a heavyweight that did not win a UFC fight. In totality, Sherman has never won a fight against a fighter that has a UFC heavyweight win.
✅ Both Sherman and Jake Collier lack ample power for the UFC heavyweight division. With an unlikelihood of grappling, we have to look at who will be busier. Volume is likely going to be the be all, end all in this fight. With that being the case, Collier has a true edge there. He is also the more defensively responsible striker, as Sherman is wildly hittable.
✅ Collier, despite the physique of each fighter, is the better conditioned fighter. He will have the better gas tank later in the fight, and the third round could truly turn into a runaway for Collier. Collier also carries a durability edge.
Betting Pick: Collier -130
Joseph Holmes -150 vs Jamie Pickett
✅ Jamie Pickett has one of my least favorite skill sets in the UFC middleweight division. He simply has no differentiating quality. He does not have big power. His striking volume is often woefully absent. His takedown defense is a liability. He is not at all a high end grappler. His deficiencies will be exposed by his debuting opponent.
✅ Joseph Holmes is a good and fun grappler. He has also made large improvements in his standup. He fights well behind a jab, but that option may not be available to him in this fight. Pickett is a southpaw and Holmes will have to rely more on power shots than he is accustomed to. Holmes does have the power edge in this matchup.
✅ If the orthodox vs southpaw striking matchup is not going Holmes way, he can always turn to taking the fight down. I think it would be prudent for him to do so in any event, even if the striking is going well. The floor will offer the path of least resistance for Holmes.
Great promotions
Best Multi interface platform
Easy registration process
UP TO $1000 BONUS
Betting Pick: Holmes -150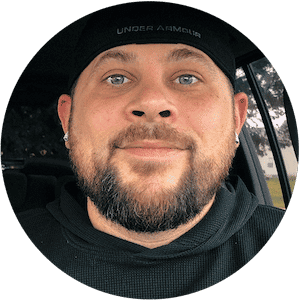 TJ Calkins
TJ Calkins was raised in a gambling loving household. He knew how to handicap horse races and follow line movements well before his tenth birthday. While sports betting remained a passion into adulthood, poker and Daily Fantasy Sports also became passions and remain as such today.