UFC Vegas 44 Predictions
December 4, 2021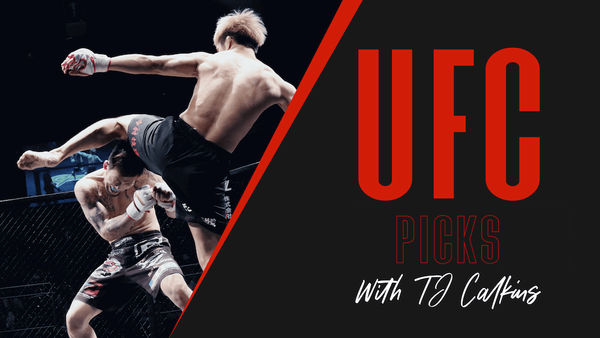 UFC Vegas 44 takes place at the UFC Apex in Las Vegas. The card starts at 630PM EST and is scheduled for 15 fights.
This is a deceptively good Fight Night card. There are quality fights throughout the card, and the main event is quite solid. We also get a co-main event that could be a bigger draw than the main event itself. Both Rob Font vs Jose Aldo and Rafael Fiziev vs Brad Riddell are going to be exciting. We will have betting plays on both fights. More on those later.
This volume laden 15 fight card is well made. Just three of 15 fights have a betting line north of -190. Only one fight eclipses the -255 figure. We are going to get a good deal competitiveness, but there are plenty of value spots that stand out.
We have a whopping NINE recommended plays for this card. This will be the heaviest amount of plays we will have for any card in the foreseeable future. Let's get to our UFC Picks.
Rob Font -145 vs Jose Aldo
✅ Jose Aldo has been happy to make himself a boxer at this later stage of his career. That approach worked well against fighters with high end skill sets that don't necessarily include boxing credentials. That surely changes in this current matchup.
✅ Rob Font is a boxer and will be happy to stand and throw hands with anyone. Font will have the better movement and will be the busier striker. He is also the fighter much more live for a KO.
✅ Even if the early portion of the fight does not go fully Font's way, he will have a large cardio advantage late. We have seen Aldo fade and ultimately be finished late in fights, and that outcome is truly in pay here.
Rafael Fiziev -120 vs Brad Riddell
✅ This clash of high end striking coaches comes with one fighter not getting the respect he deserves on the betting line.I believe Rafael Fiziev to be a level above Brad Riddell.
✅ RIddell has already resorted to wrestling often in his UFC career. That fact does not bode well for him as he will likely have little success with takedowns and even less with control time.
✅ I do not want to sound disrespectful of Riddell, as I am a fan. However, this is a bad matchup for him and we will see Fiziev inch closer to that top tier in the division.
Betting Pick: Fiziev -120
✅ Leo Santos simply outclasses Clay Guida as a mixed martial artist. Guida is a grizzled vet with a funky style, but he truly does not have an area of advantage in this fight.
✅ Santos is the superior striker, and he has a large power edge. The fight will progressively tilt towards him as he puts damage on Guida.
✅ Santos is also the superior BJJ player. The wrestling is somewhat even, but I suspect the BJJ game of Santos will make Guida reluctant to shoot. Santos will own rounds or end the fight if he lands any takedowns of his own.
Great promotions
Best Multi interface platform
Easy registration process
UP TO $1000 BONUS
Betting Pick: Santos -190
Jimmy Crute -175 vs Jamahal Hill
✅ Jamahal Hill is a good fun striker, and he probably has a slight advantage in that department in this matchup. That said, he is not more complete fighter, and his area of disadvantage far outweighs his area of advantage.
✅ Jimmy Crute had an unlucky hiccup in his last fight. One leg kick deaded the nerve to his foot, and his fight with Anthony Smith was stopped after Round 1. Crute was well on his way to winning that fight and getting to elite competition within the division.
✅ This pit stop for Crute should be one that does not give him too much trouble. He has a massive area of advantage on the floor. His BJJ game is superior. We already saw Crute out grapple Paul Craig, who mangled Hill's arm in the first round of his last fight.
Brendan Allen -365 vs Chris Curtis
✅ This fight would have recently been viewed as a striker vs grappler matchup, but the striking of Allen has improved immensely. The striking based win over Puna Soriano was very real evidence of that.
✅ While Allen can and will be competitive with the boxer Curtis in the stand up, he has a path of little to no resistance. Allen should approach this fight like he did the one with Karl Roberson. Embrace any grappling exchange that presents itself and a submission is likely to follow directly.
✅ Curtis simply does not have the ground game to keep a high end grappler like Allen at bay. It is likely that Curtis only path to victory is a flash KO before the fight even starts to play out.
Strong presence in US
Wide range of betting options
Generous bonus offers
30/1 Odds
Betting Pick: Allen ITD +135
We have four additional betting picks on the prelims portion of the card. The prelims kick off at 630PM EST.
✅Maki Pitolo +150 over Dusko Todorovic
Pitolo will be the more aggressive striker and will get to the chin of Todorovic. Pitolo also has the wrestling game to counteract that of Todorovic.
✅ Jeremiah Wells +160 over Jake Matthews
Matthews UFC tenure is littered with easy fights, and I'm not sure this one qualifies. Wells will intermittently put a pace on Matthews and is the fighter live for a finish. Matthews slow pace will not serve him well on the scorecards in this fight.
✅ Cheyanne Vlismas (formerly Cheyanne Buys) -185 over Mallory Martin
Martin is a fighter that will not have a sustained UFC career. She will need to get her grappling game going and will not find the control time necessary to be competitive in this fight. Vlismas will have a field day in the striking portion of this fight.
✅ Alex Morono -230 over Mickey Gall
Gall will be at a big disadvantage against the well coached and tighter striker in Morono. The grappling game that Gall has relied upon will fail him against the BJJ black belt in Morono.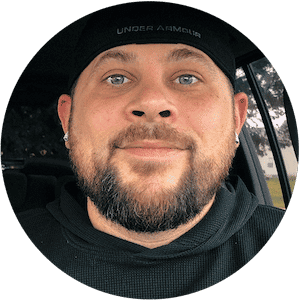 TJ Calkins
TJ Calkins was raised in a gambling loving household. He knew how to handicap horse races and follow line movements well before his tenth birthday. While sports betting remained a passion into adulthood, poker and Daily Fantasy Sports also became passions and remain as such today.